Gretchen Rossi: Tamra Barney 'Can Be Very Confusing And Hurtful To Friends'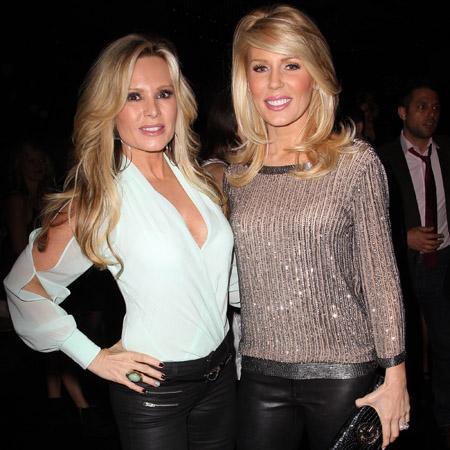 Alexis Bellino isn't the only one to ever get a taste of Tamra Barney's wrath on The Real Housewives of Orange County. Tamra even complicates relationships with some of her closest friends, including Gretchen Rossi. During this week's episode, Tamra gave a very telling speech in which she admitted to attempting suicide in her 20's. While Gretchen thinks it was great for Tamra to be so open about her past, she also hopes that Tamra can keep seeking help to fix her "hurtful" ways.
Article continues below advertisement
"I'm very proud of Tamra for facing her fears and getting up and speaking about something so personal!" Gretchen writes in a blog on the Bravo website. "I remember how nervous she was to do it."
But, Gretchen feels that Tamra needs to continue coming to terms with her past so that it doesn't continue to negatively affect her current relationships.
"Honestly hearing some of the details helps me understand her a little better and I hope she continues to seek counseling about being closed off because it can be very confusing and hurtful to friends like me that care about her and try and really be there for her," Gretchen explains. "I've realized that if you get too close to her, she sometimes just shuts down or in strange way almost sabotages the relationship, and you're not even sure what you did."
Maybe Tamra's history subconsciously fueled some of her anger she has displayed towards Alexis on the show? Either way, though, at least Tamra's speech gave Alexis a better insight into her enemy.
"Tamra's speech was shocking and eye-opening," Alexis writes in her blog. "It doesn't excuse her behavior, but it definitely helps me understand her. None of us have had a 'perfect' upbringing. We have all have experiences from our past which explain certain behaviors we have. It's how we handle these behaviors that determine and mold our character."