Tamra Barney Bans Real Housewives From Her Wedding!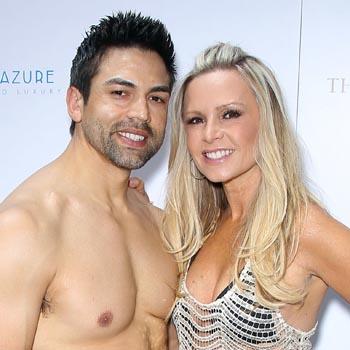 Tamra Barney is banning most of her Real Housewives of Orange County castmates from her wedding to fiancé Eddie Judge — particularly nemesis Alexis Bellino — because she doesn't want the other housewives snapping up all the attention on her big day.
According to a report from The National Enquirer, Tamra won't be inviting Alexis and the feisty blonde told the magazine, "Let's just say not all the Housewives will be invited."
Article continues below advertisement
An invite for Vicki Gunvalson is an, "Um, maybe," Tamra told The Enquirer.
"Vicki had been trying to smooth things over," a source told the magazine of the dramatic episode when she brought Alexis to a dinner party celebrating the opening of Tamra's new gym.
"She was hoping to broker an end to the feud so that Tamra would invite Alexis to the wedding. But Alexis just couldn't resist taking another shot at Tamra — and that ended any change of getting all the 'Housewives' together. Both Tamra and Eddie want nothing to do with Alexis."
As RadarOnline.com previously reported, Tamra and Eddie had a joint bachelorette/bachelor party in Las Vegas earlier this month and were only joined by two of her Housewives castmates, because Tamra wanted a drama-free affair.
"This wedding may be tearing the cast apart," the source told The Enquirer.
"And Tamra loves it."
To find out who's invited and who's not, pick up the latest issue of The National Enquirer, on newsstands Thursday.