Tupac Shakur's Teacher Warned Him To Stay Away From Guns Before Tragic Death
As fans continue to make sense of the tragic death of Tupac Shakur nearly 23 years later, loved ones are shedding light on the star's final days.
The Real Story of… All Eyez on Me by REELZ features never-before-seen interviews with close friends as they reflect on the life of the star.
In a clip exclusively obtained by RadarOnline.com, Shakur's former drama teacher Donald Guru looks back on the rapper's potential and the conversation where he warned him against the dangerous path he was on.
Article continues below advertisement
"My feeling was always that if he maintained his role as a writer/performer, that would be his most effective role to play," Guru said. "The fact that he kept trying to extend it into being also armed and dangerous, that's where I felt he was in alien territory, that that was not in his nature."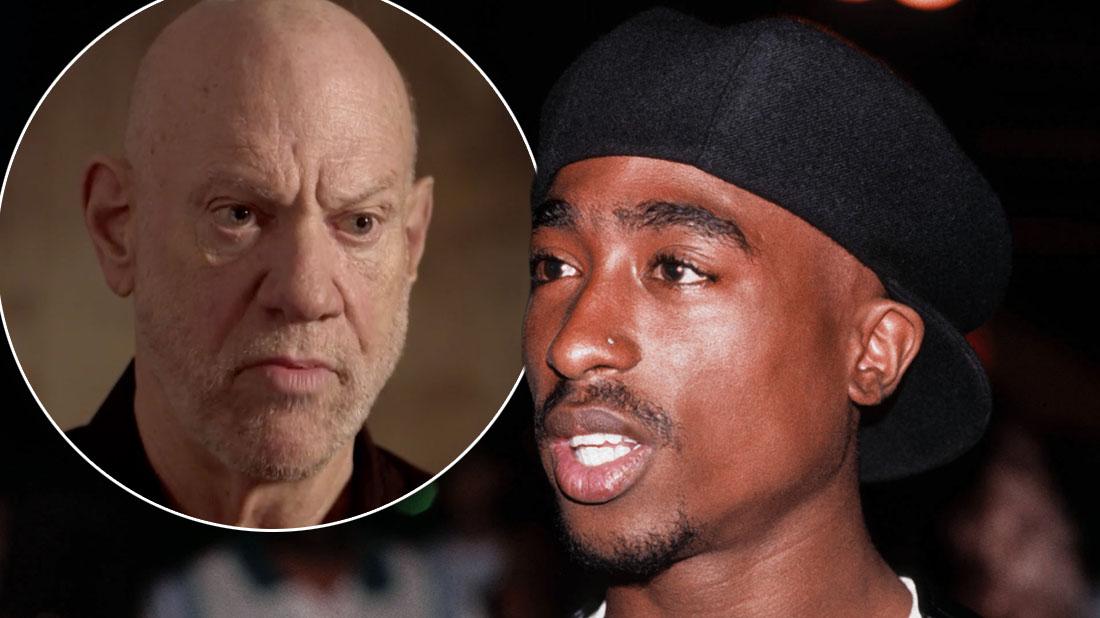 During the interview, he remembered a previous exchange where he inquired about how armed the Juice actor was at the time.
Guru reflected, "I asked him how many weapons were in the room and he said 'I didn't want to know.' "
He revealed that he told the rapper that the people overseeing his career valued his money more than his life. He said he also cautioned him of the dangers of carrying a gun, which send the message, "I'm ready if you're ready."
"That's as close as I've ever gotten to kind of confronting him about the road I thought he was on and how crazy I thought it was," Guru ended.
Readers know Shakur, 25, was tragically murdered in a drive-by shooting on September 7, 1996 in Las Vegas.
The Real Story of… All Eyez on Me airs on Sunday May 12, at 9 ET / PT on REELZ