Gone Too Soon! The 19 Greatest Celebrities Who Died In Their Prime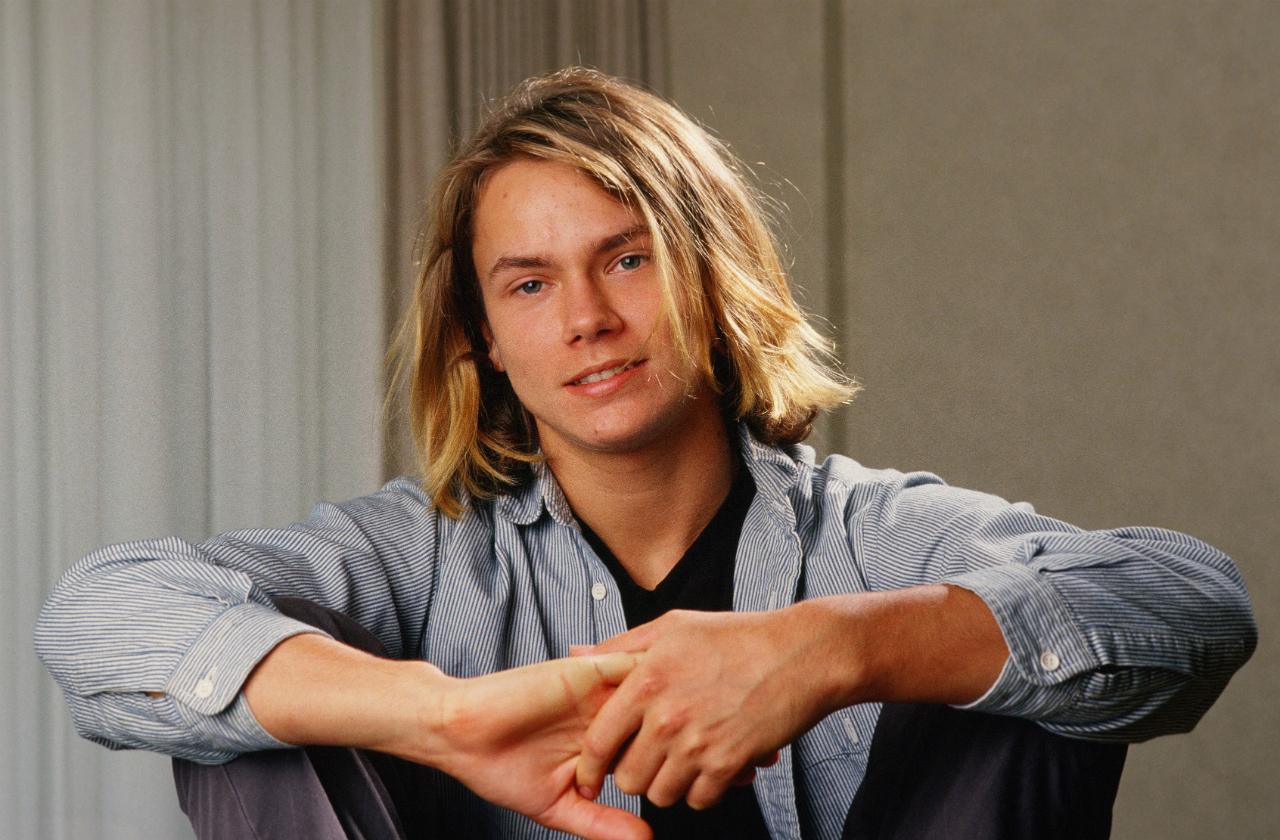 There is something about being a celebrity that makes one larger than life, so when that light is extinguished early, it's downright shocking and sad. Dead celebrities are remembered at the end of every year, but it is the ones who perish in their prime who always seem to garner the most endearment.
MORE: Vin Diesel remembers Paul Walker on death anniversary
Their missed potential is one reason—for example, River Phoenix passed at the age 23 and already had one Oscar nomination and a line of credits that actors three times his age could be envious of. In fact, he was about to head to New Orleans to film Interview with the Vampire with Brad Pitt and Tom Cruise when he perished.
Article continues below advertisement
Sharing Phoenix's much-too-early passing was Amy Winehouse, whose voice was unmistakable and, at the age of 27, was merely getting started. Both of these celebrities passed away from drugs and alcohol—a preventable ending to one's life.
MORE: Inside Amy Winehouse's downward spiral
Then there's Aaliyah and Paul Walker, both superstars at the cusp of their potential who perished in accidents—hers a plane crash, his a car crash.
No matter how the celebrities die—particularly in their professional prime—it is tragic and causes us all to face our own mortality. Perhaps that is why there is such fascination surrounding famous folks who die too soon. Bow your head and have a look. Here are the 19 greatest celebrities who died in their prime.
Article continues below advertisement
James Dean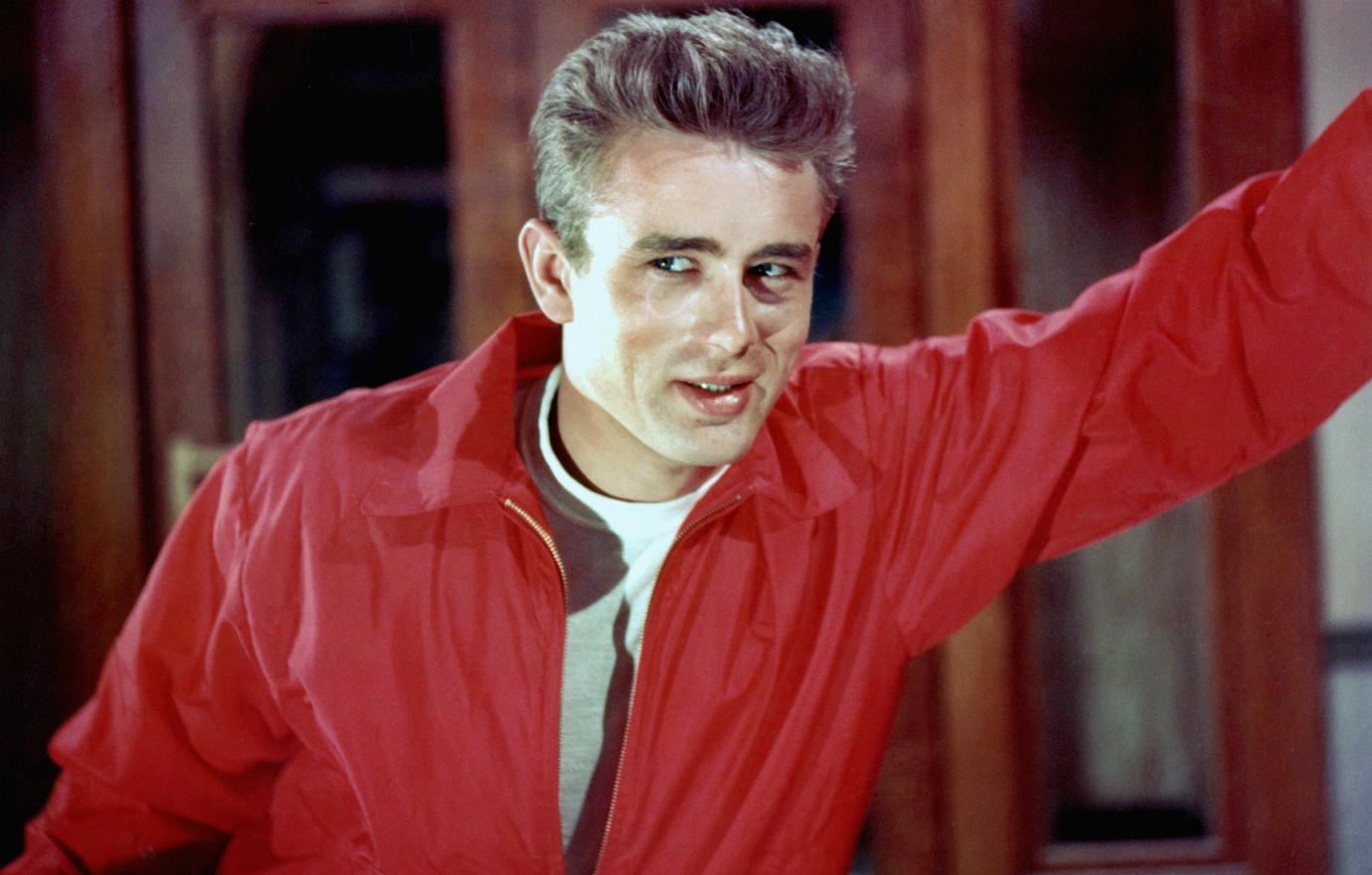 Date of death: September 30, 1955
Age: 24
Cause of death: Car crash along California State Route 41
Why it was such a loss: Although he was only 24 when he died, James Dean had made a massive mark on Hollywood that few could accomplish throughout their entire careers. Dean was a pop culture sensation before he lost control of his Porsche 550 Spyder and perished. He had starred in East of Eden (from the iconic John Steinbeck novel), Rebel Without a Cause opposite Natalie Wood, and Giant, which saw him steal scenes from Elizabeth Taylor and Rock Hudson. All three films are iconic. To this day, actors continually try to embody the panache, persona and power of Dean. No one has ever come close. Fascination remains... details of his car crash scene are still being released.
Article continues below advertisement
Buddy Holly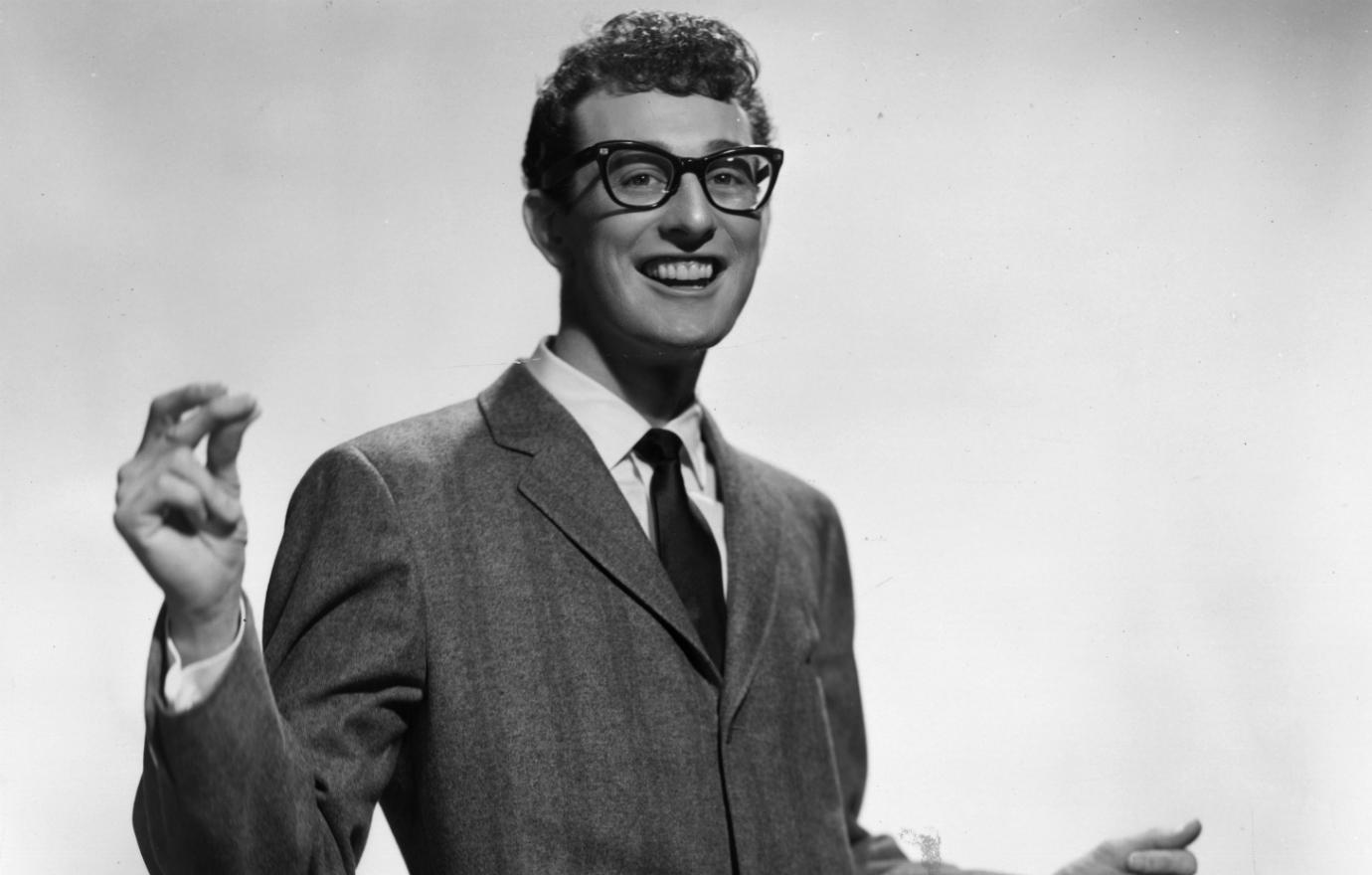 Date of death: February 3, 1959
Age: 22
Cause of death: Plane crash
Why it was such a loss: At only 22 Buddy Holly was already a rock 'n' roll chart veteran. To this day, his hits still resonate—such as "Peggy Sue," "That'll Be the Day," "Not Fade Away," "Rave On," "Maybe Baby," "Everyday," "Oh Boy" and "Peggy Sue Got Married." That's a whole lot of smash singles in a short period of time. Holly was prolific, and his musical influence is still felt by every kid picking up a guitar.
Article continues below advertisement
Marilyn Monroe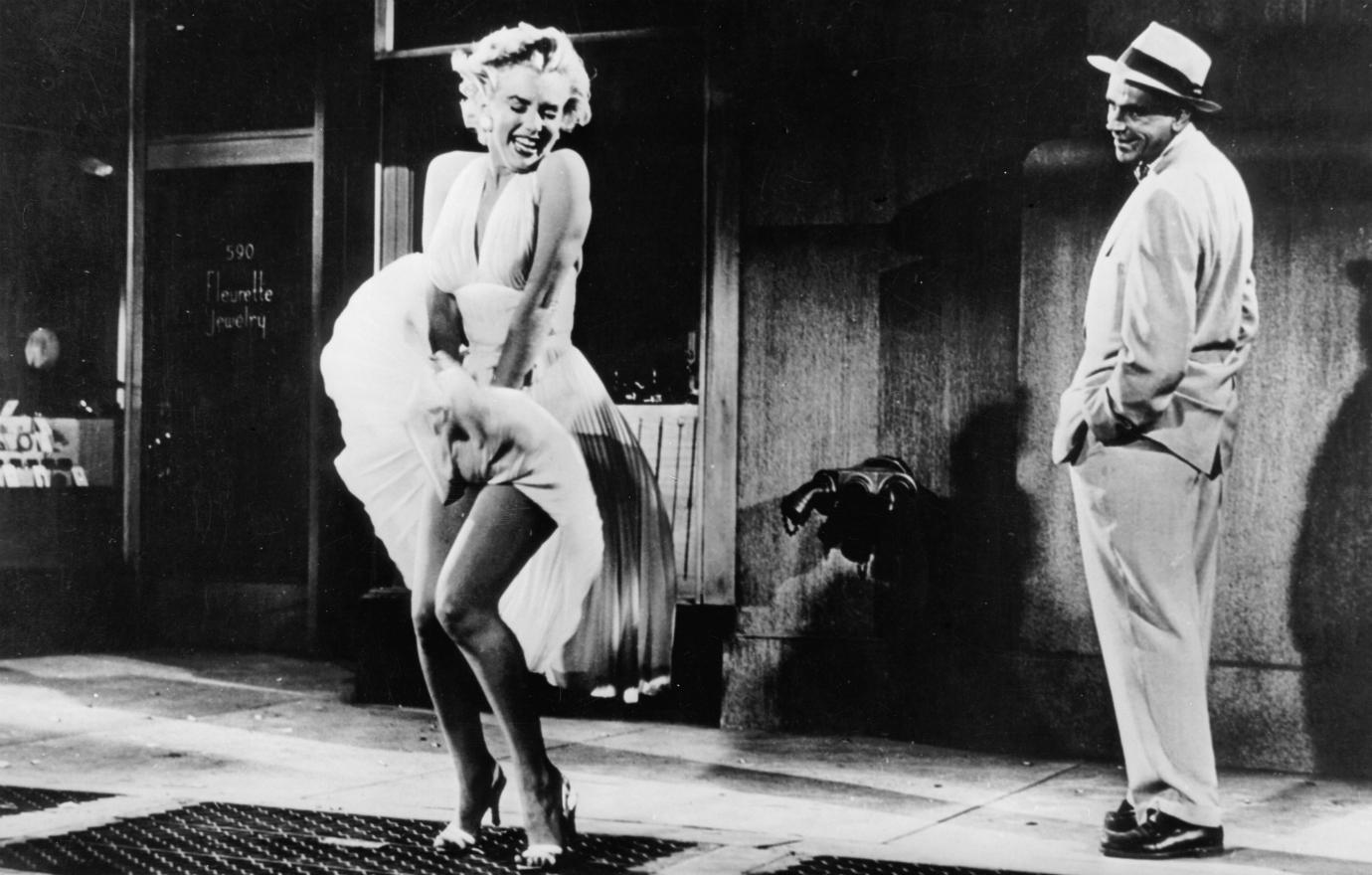 Date of death: August 5, 1962
Age: 36
Cause of death: Barbiturate overdose
Why it was such a loss: As history has shown, Marilyn Monroe was a legendary performer who was merely scratching the surface of her rich acting talents. Sure, she became known for her stunning good looks. Years of hard work and coaching had brought her to a level where many believe she would have scored an Oscar one day. After appearing in bit roles from 1947 through 1952, she hit the big time in 1953 with Gentlemen Prefer Blondes. Classics followed, such as How to Marry a Millionaire, The Seven Year Itch, Some Like it Hot and The Misfits. Just when people were finally starting to take her seriously, personal demons caught up with her and she overdosed.
Article continues below advertisement
Jimi Hendrix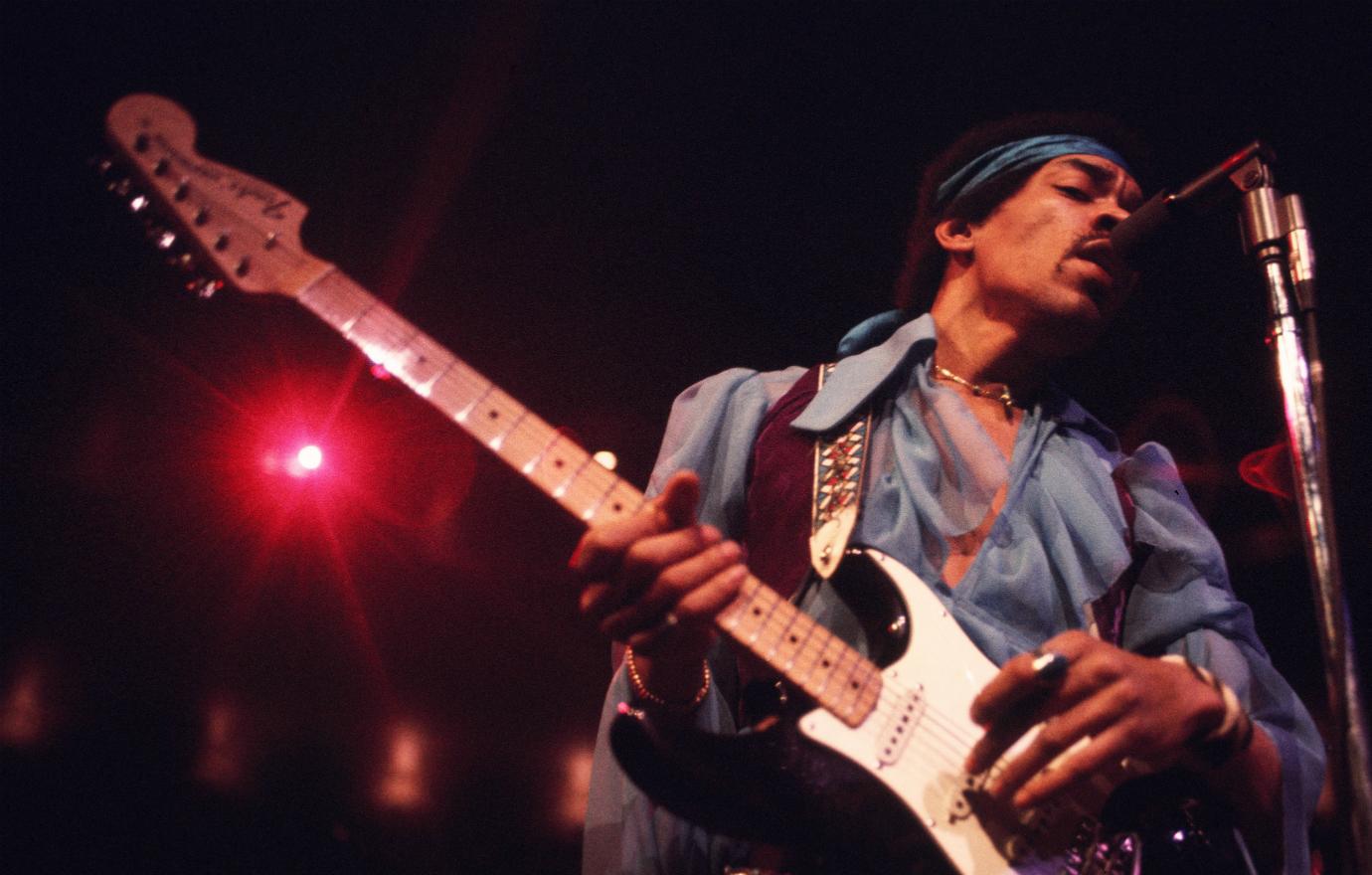 Date of death: September 18, 1970
Age: 27
Cause of death: Barbiturate overdose
Why it was such a loss: Upon his induction, Jimi Hendrix was described by the Rock 'n' Roll Hall of Fame as "the greatest instrumentalist in the history of rock music." There have been many imitators but only one Hendrix. What he did with his guitar was revolutionary and changed the musical landscape forever. His songs remain staples on rock radio, including "Foxy Lady," "Are You Experienced," "Purple Haze," "Hey Joe" and "Little Wing." Since his fame covered just a few short years, the world is left to wonder what Hendrix would have done with more time. His death was also the first of a trio of dead celebrities that shook Baby Boomers to their core.
Article continues below advertisement
Janis Joplin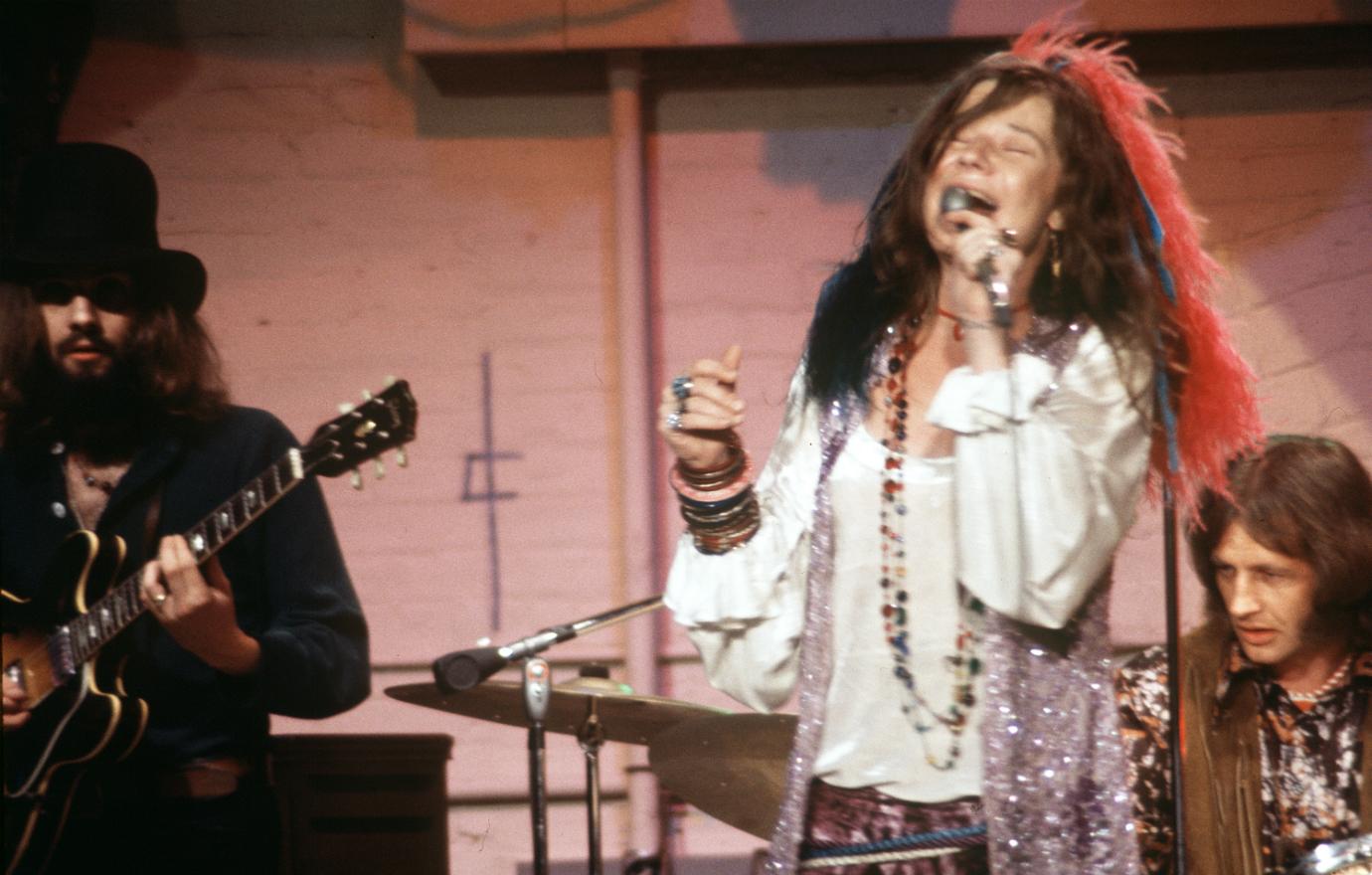 Date of death: October 4, 1970
Age: 27
Cause of death: Heroin overdose
Why it was such a loss: There will never be another voice like Janis Joplin. She blended blues, soul and rock in a manner that set her apart from her contemporaries and those who have followed. She released only three albums, but they are timeless and historic. Fans like to say that she took a "Piece of My Heart" when discussing her death.
Article continues below advertisement
Jim Morrison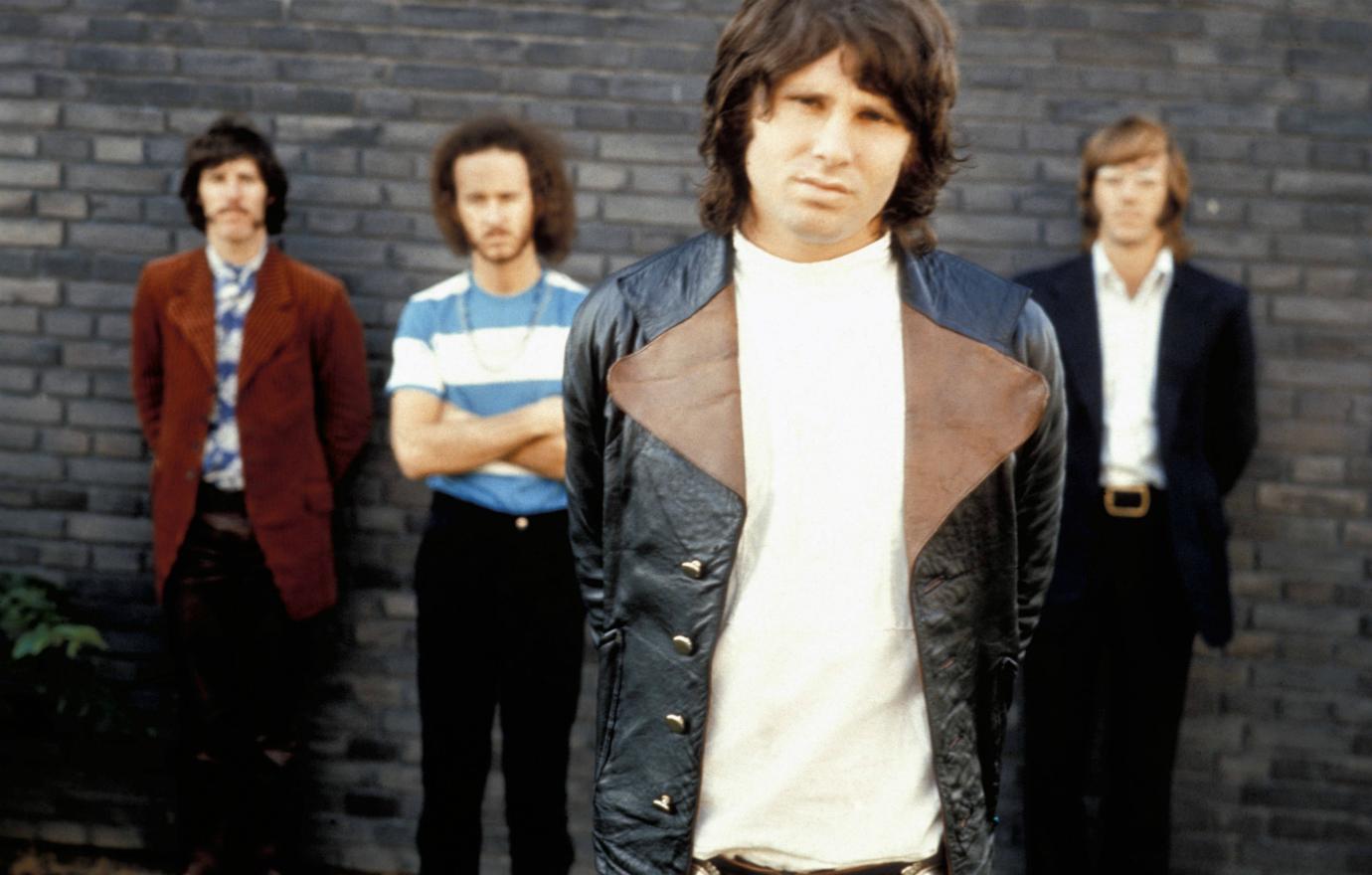 Date of death: July 3, 1971
Age: 27
Cause of death: Heart attack—brought on by drugs
Why it was such a loss: After recording the iconic 1971 album LA Woman with his band, The Doors, Jim Morrison and his girlfriend, Pamela Courson, flew to Paris for a little R&R. After a parade of hit songs that shocked the establishment of late '60s America, Morrison's one-in-a-million voice was gone forever. The Doors achieved much in the four years they had with their lead singer, scoring iconic tracks such as "Riders on the Storm," "Break on Through," Hello, I Love You," "People Are Strange" and "Light My Fire." The enigmatic lead singer was ahead of his time and served as an inspiration for many a front man heading forward. The Doors were just getting started with their mesmerizing musical mastery when it came to a screeching halt.
Article continues below advertisement
Brandon Lee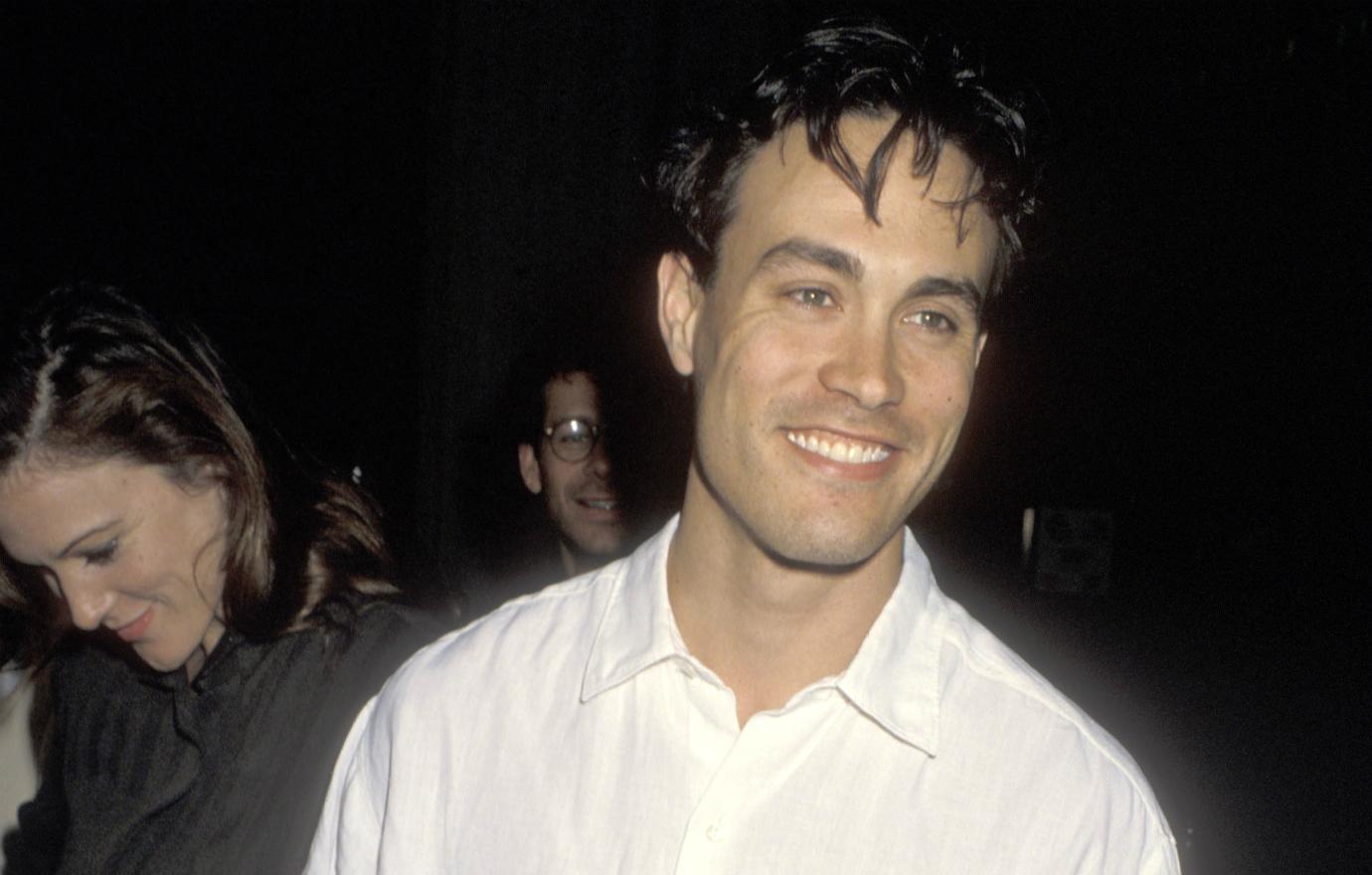 Date of death: March 31, 1993
Age: 28
Cause of death: Accidental gunshot on the set of The Crow
Why it was such a loss: Brandon Lee was on a meteoric career ascension when he was struck down by a bullet that was supposed to be a blank on the set of the film The Crow. He was filming a scene where his titular character gets shot in the head. Sadly, no one had checked the weapon prior to the director calling "action." Lee was the son of martial arts legend, Bruce Lee. The younger Lee was a movie neophyte when he scored the role of a lifetime with The Crow. Filmmakers managed to finish the movie and released it in his memory. It became an instant cult classic and left fans everywhere wondering what could have been.
Article continues below advertisement
River Phoenix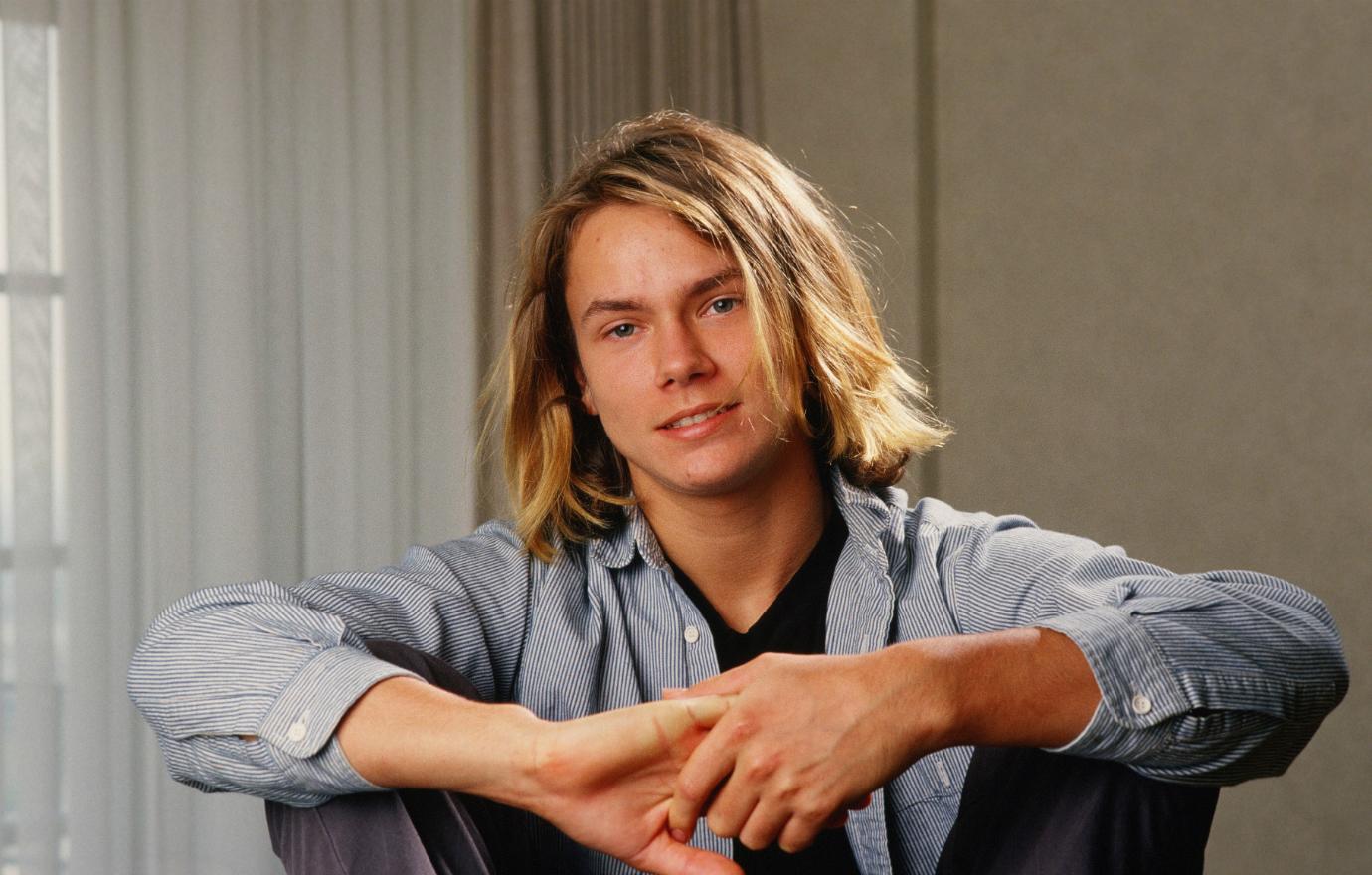 Date of death: October 31, 1993
Age: 23
Cause of death: Congestive heart failure from a drug overdose of cocaine and heroin
Why it was such a loss: Phoenix was not only an enigmatic celebrity but the rare actor who had the titanic talent to back it up. When he collapsed outside The Viper Room (owned by Johnny Depp), he was with his brother, Joaquin Phoenix, and sister, Rain. The cocktail of drugs that night was too much for his heart, and by the time he reached the hospital, he had perished. Phoenix first garnered attention as a kid in 1986's Stand by Me. His screen presence transcended his age. He went on to star in a slew of high-profile flicks including Running on Empty , which earned him an Oscar nomination, Indiana Jones and the Last Crusade (as the young Indy!), My Own Private Idaho and Sneakers. When he died, Phoenix was about to fly to New Orleans to star opposite Cruise and Pitt in Interview with the Vampire. Christian Slater would replace him.
Article continues below advertisement
Kurt Cobain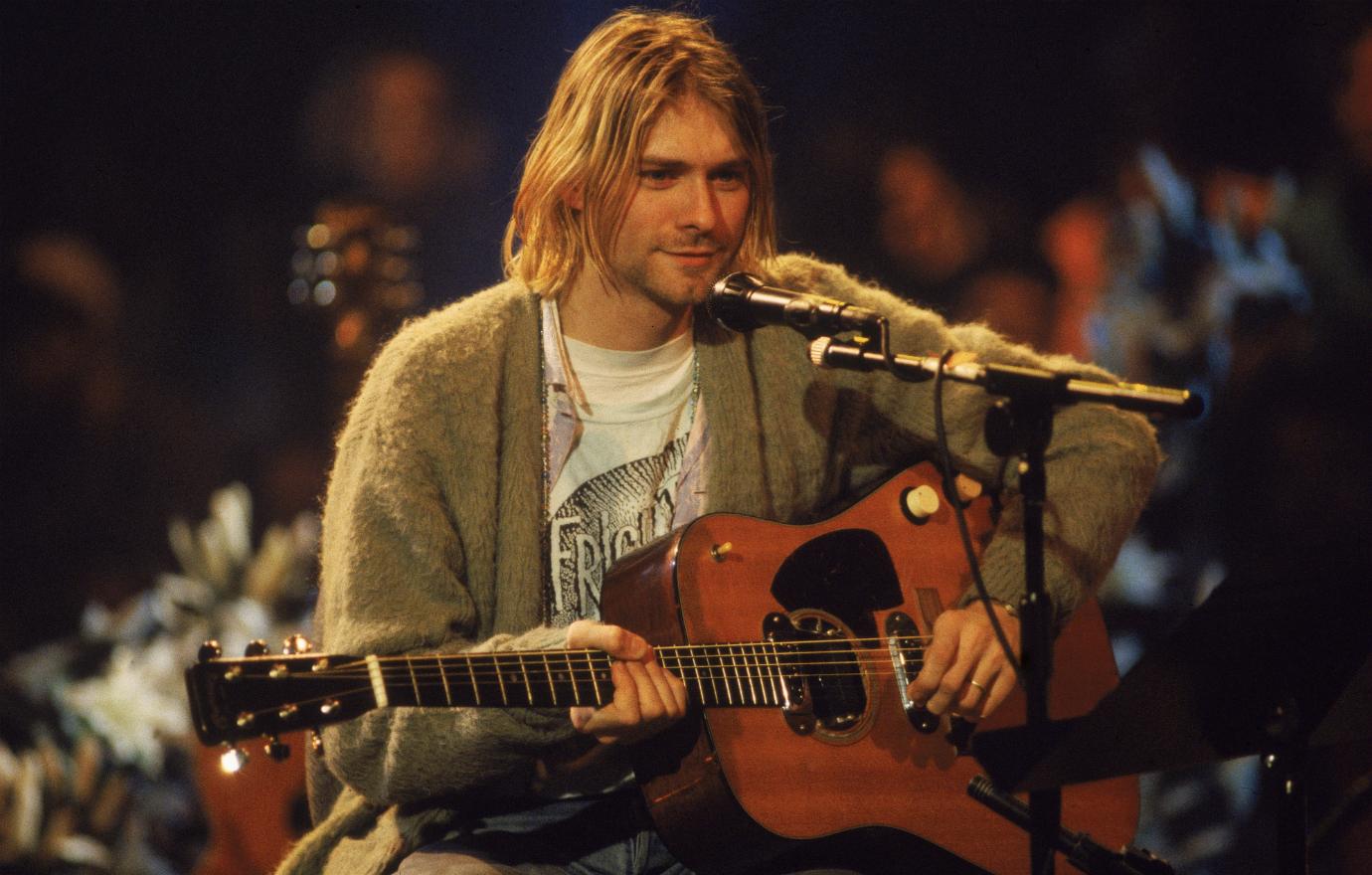 Date of death: April 5, 1994
Age: 27
Cause of death: Self-inflicted gunshot wound
Why it was such a loss: Like so many of the dead celebrities on this list, Kurt Cobain had barely scratched the surface of his potential when he committed suicide in 1994. Cobain left behind his wife, Courtney Love, and little girl, Frances Bean. Cobain and his band, Nirvana (with drummer Dave Grohl and bassist Krist Novoselic), had only released a few albums when Cobain killed himself, but their lasting influence on the music industry is indelible. For example, when "Nevermind" landed in 1991 it was a seismic moment as it knocked Michael Jackson's "Dangerous" off the top spot. It was the birth of the grunge movement that would dominate music for years to come. Sadly, Cobain would not be a part of it.
Article continues below advertisement
Selena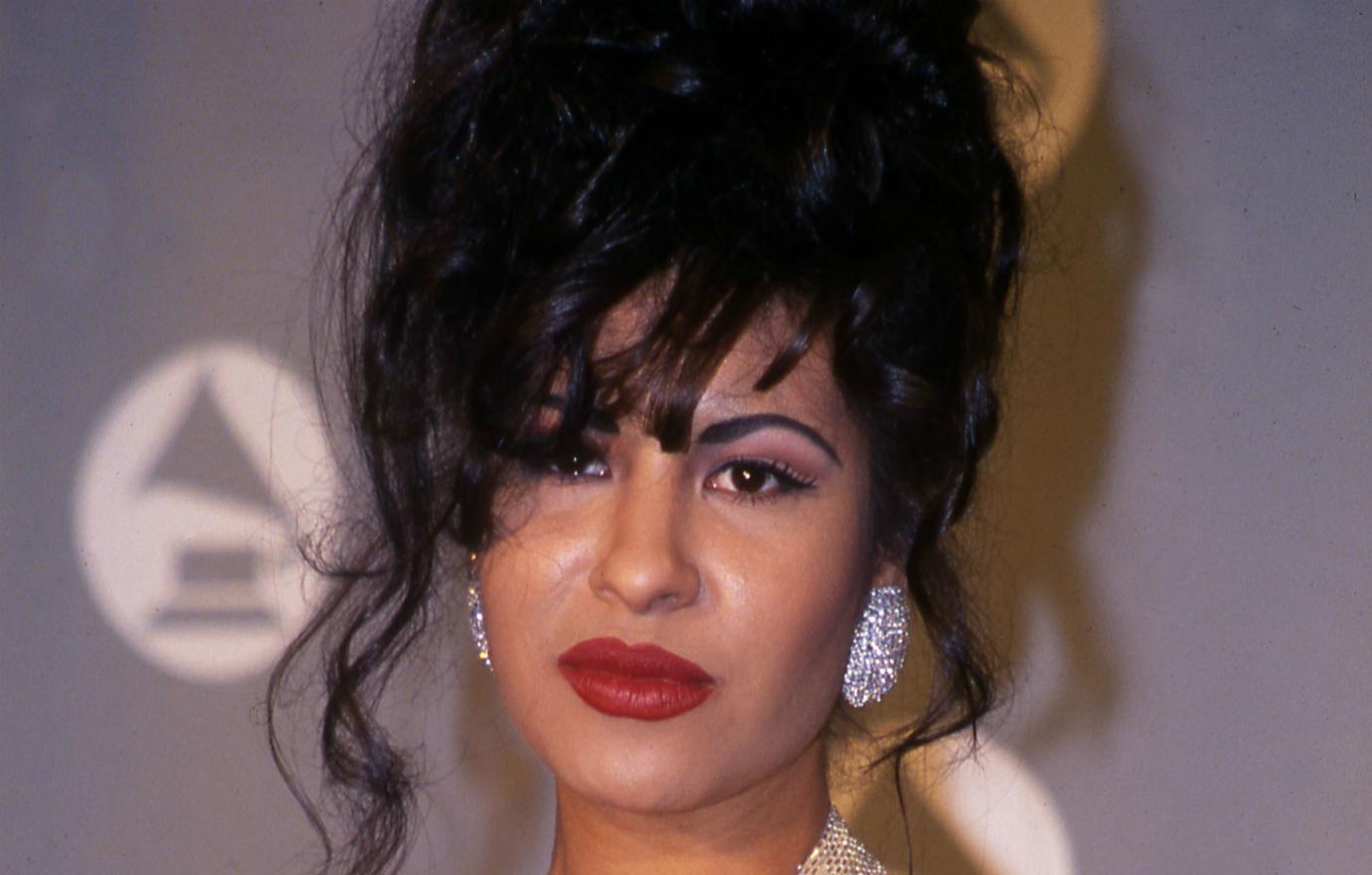 Date of death: March 31, 1995
Age: 23
Cause of death: Gunned down by the leader of her fan club
Why it was such a loss: So much potential, again, cut short. Selena was a Tejano singer whose work was beginning to catch the ear of the world. Her talent was merely at its cusp when she was shot to death at the Days Inn in Corpus Cristy, Texas. Selena had several hits in her short life, and at the time of her passing, was attempting something incredible—a crossover into the English language market. At merely 23, one can only imagine what she could have done with her talent and the addition of time to hone her craft. Now, Selena is at peace and will live on forever in the music she left behind.
Article continues below advertisement
Tupac Shakur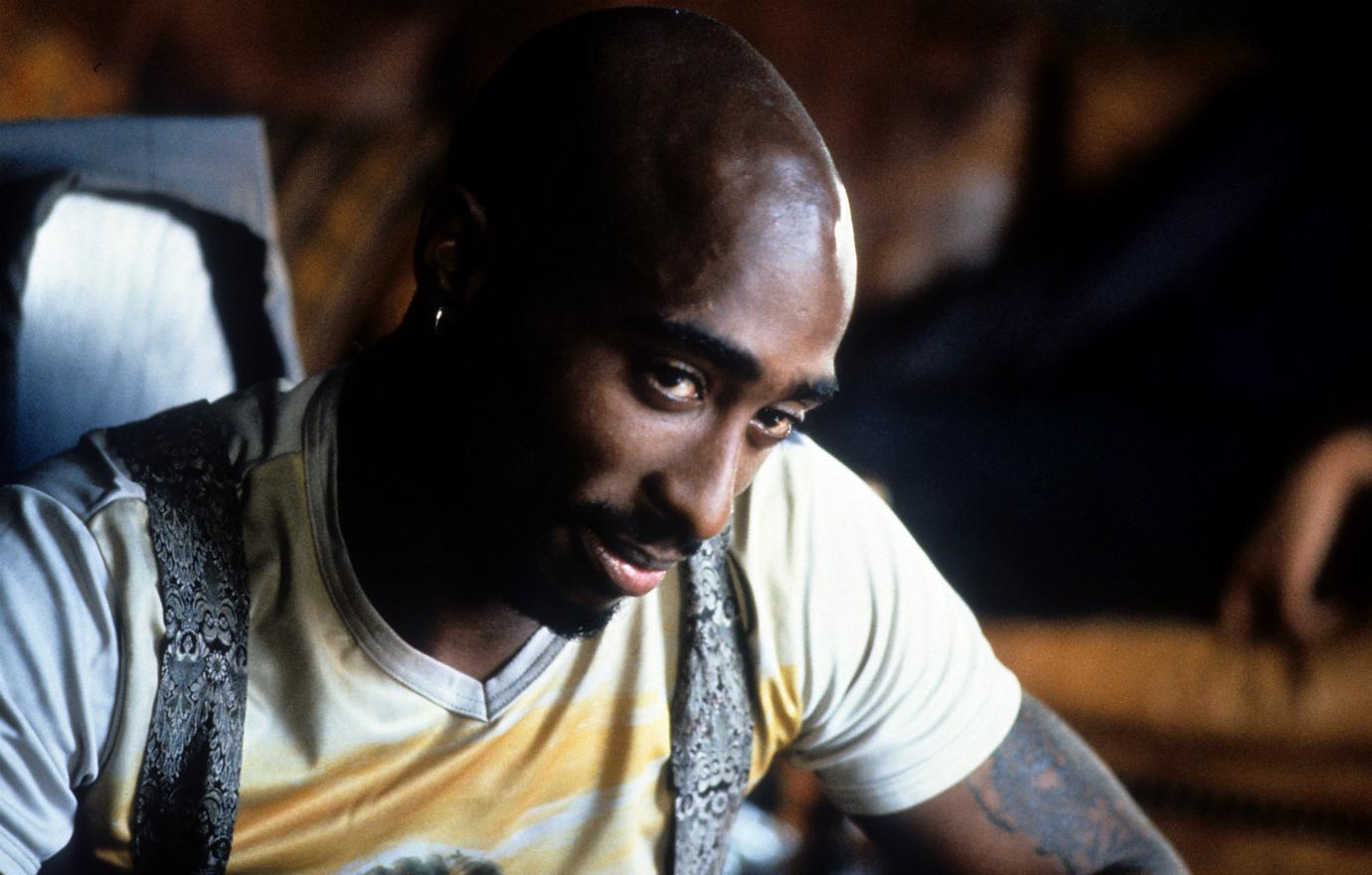 Date of death: September 13, 1996
Age: 25
Cause of death: Assassination
Why it was such a loss: Tupac Shakur was shot multiple times in Las Vegas and he would later die as a result. Tupac first gained attention in the Bay Area joining Digital Underground for the hit "Same Song" before busting out as an in-demand solo artist. Born in East Harlem, he would call the West Coast his home and release a bevy of hit songs that would capture the attention of the world, including "Dear Mama," "California Love" (with frequent collaborator, Dr. Dre), "Changes" and "T.H.U.G. Life," which gave us the iconic phrase, The Hate U Give (now a major motion picture). Both he and The Notorious B.I.G. will forever be connected. Both are dead celebrities gone too soon, with each leaving behind a catalog of cherished classics. Who knows what kind of movie star he would have been as well—Shakur appeared in several flicks that had his stardom rising.
Article continues below advertisement
The Notorious B.I.G.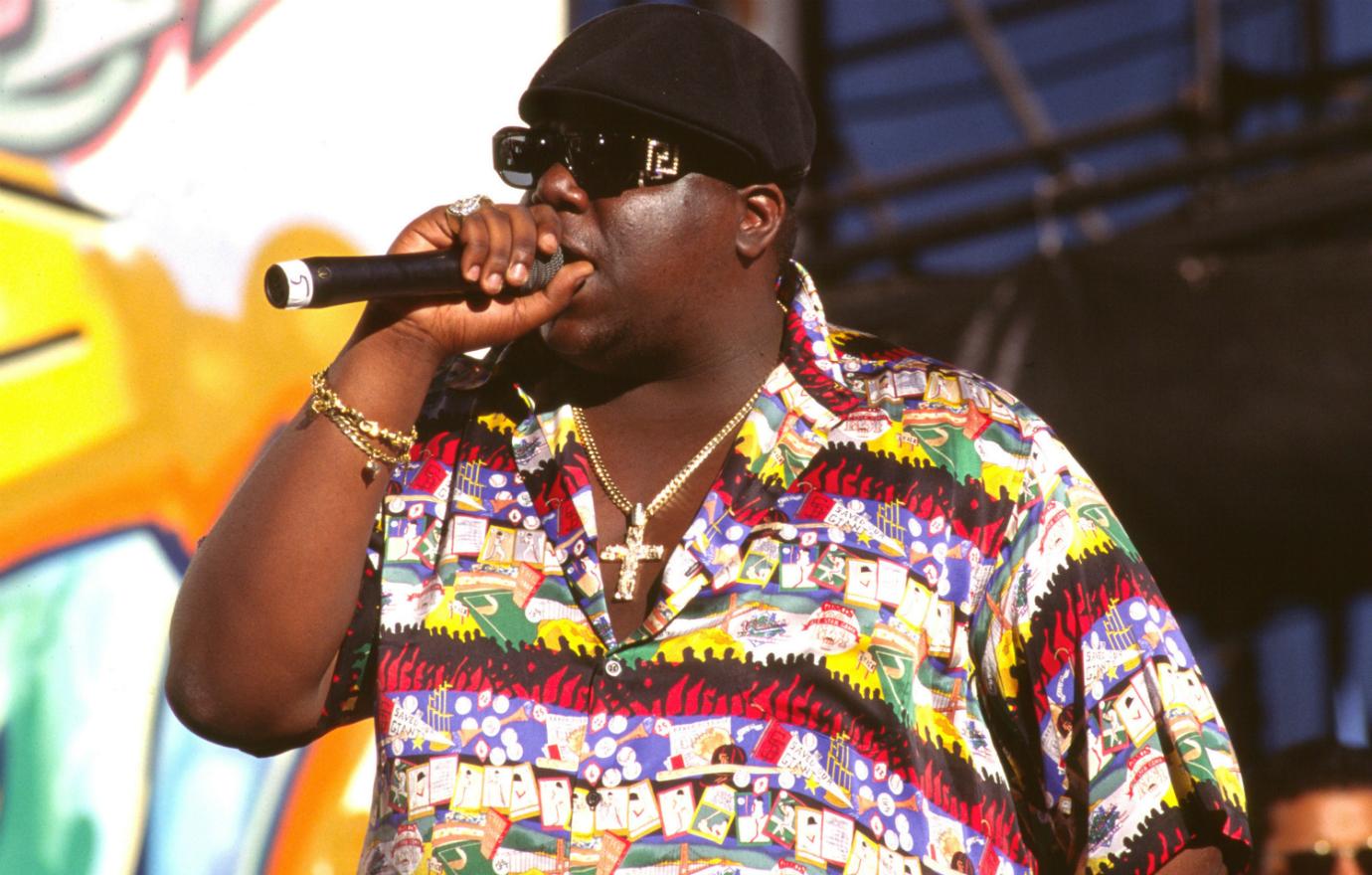 Date of death: March 9, 1997
Age: 24
Cause of death: Assassination
Why it was such a loss: When The Notorious B.I.G., aka Biggie Smalls, was shot four times in a drive-by in Los Angeles, the wounds proved fatal. Sean "Diddy" Combs had lost his best friend, and the world had lost someone who was considered by many to be the greatest rapper of all time. His debut album had the saddest of ironic names, "Ready to Die." His 1997 record dropped only weeks after he passed away. It too possessed the most stunning of titles, Life After Death. That album delivered hits—which are still in heavy rotation today—"Hypnotize" and "Mo Money, Mo Problems."
Article continues below advertisement
Chris Farley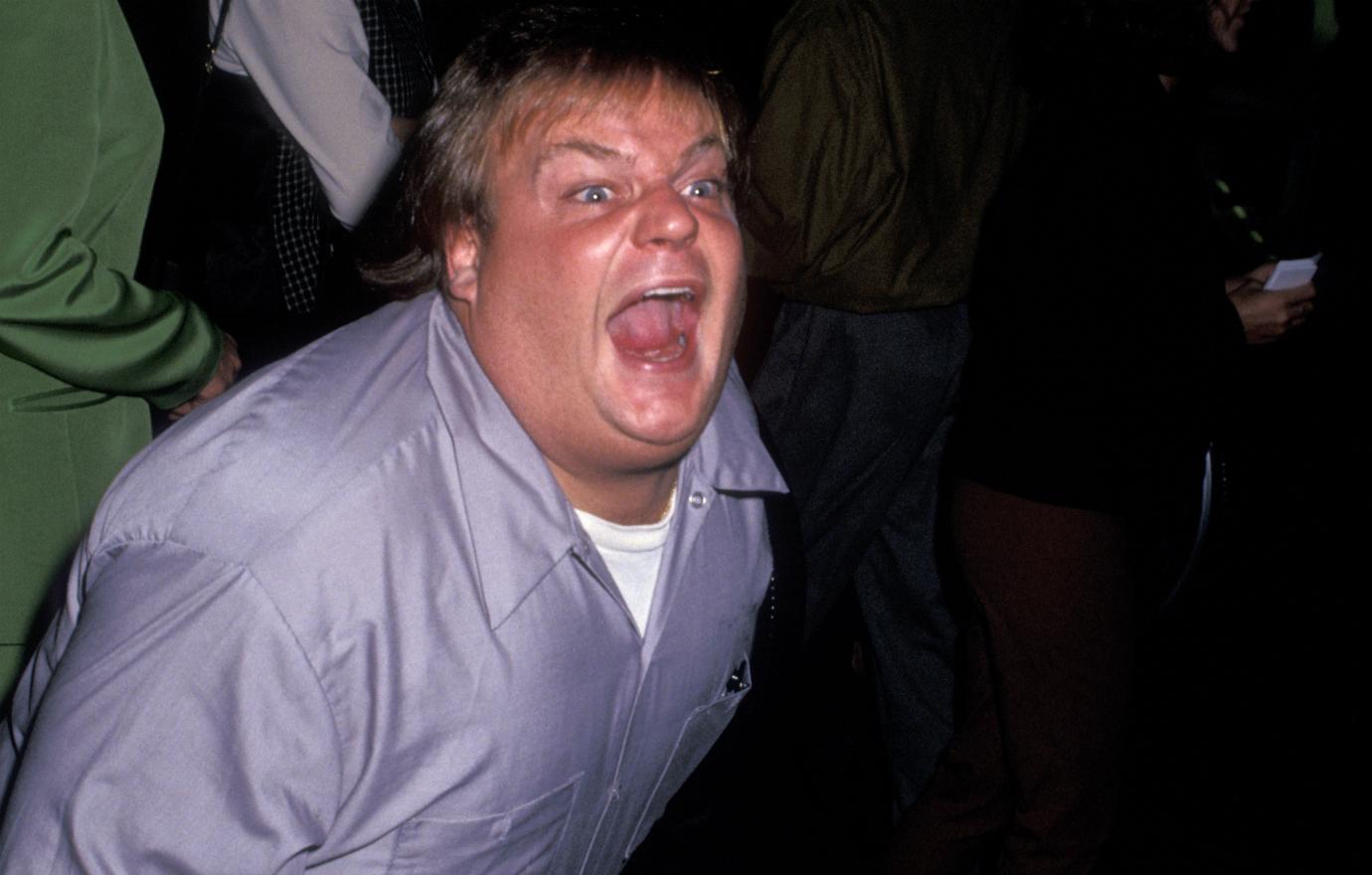 Date of death: December 18, 1997
Age: 33
Cause of death: Overdose of cocaine and morphine—aka a "speedball"
Why it was such a loss: Chris Farley came into the nation's living rooms on Saturday Night Live and was a personality and comedic talent that was literally larger than life. For example, his Chippendale's skit with Patrick Swayze is considered one of the program's finest moments. Farley would then go on to star in several movies with his BFF, David Spade, including Tommy Boy and Black Sheep. Who knows what kind of comedic great he would have been had he lived. He will live on forever in his work, sure, but his priceless comedic talents can be seen in countless gifs that permeate the internet. Pal Adam Sandler has said that Farley wanted to die young like his hero, John Belushi. Now, Farley is likely in heaven, living in that van … down by the river.
Article continues below advertisement
Aaliyah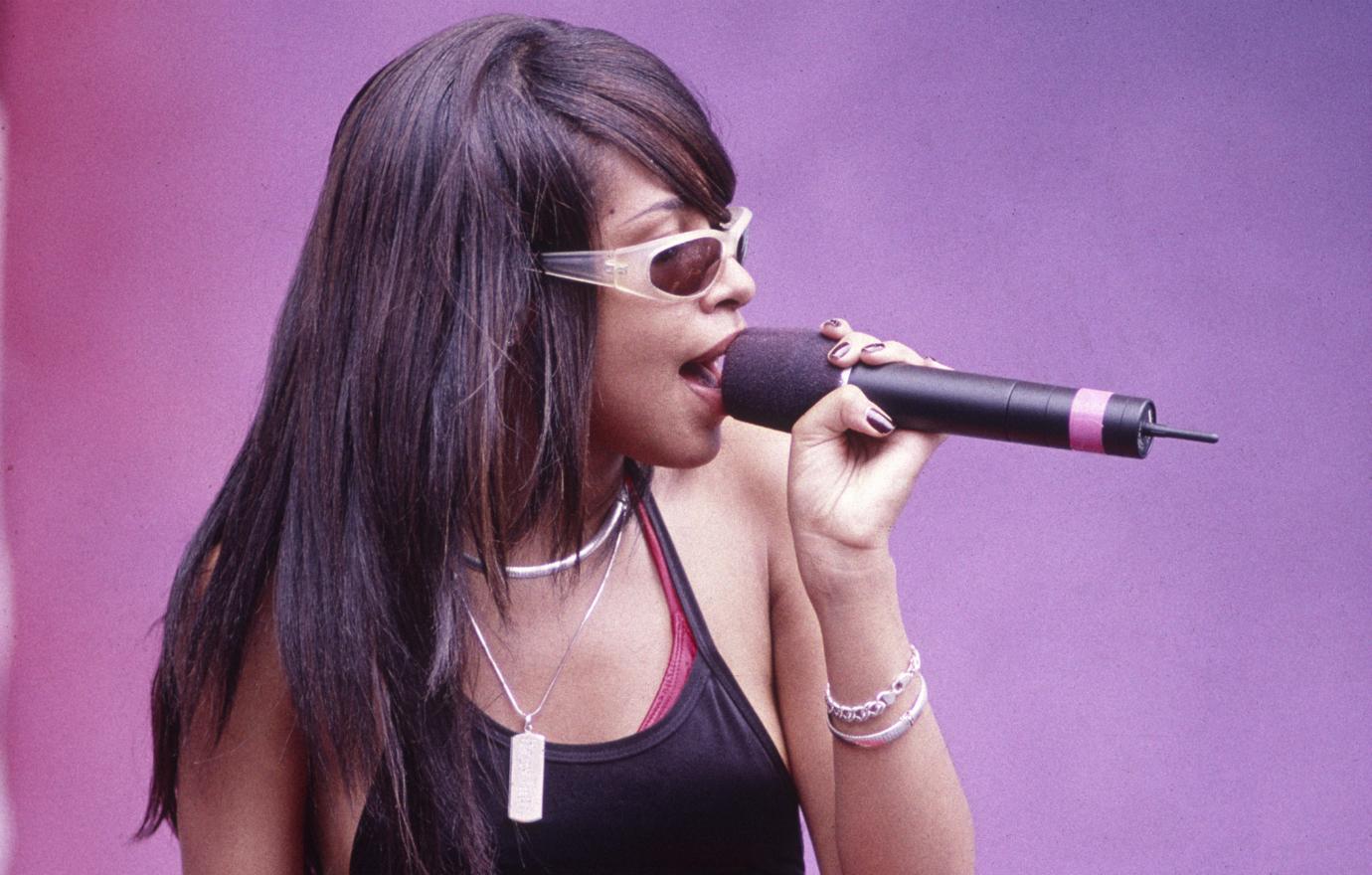 Date of death: August 25, 2001
Age: 22
Cause of death: Plane crash
Why it was such a loss: When a plane went down at Marsh Harbour Airport on the Abaco Islands, Bahamas, it took the lives of eight souls on board—one of whom was a singing sensation cut down in her prime. Aaliyah had been filming a video for her single "Rock the Boat." After crafting hits such as the number-one chart-topper "Try Again," plus "Age Ain't Nothing But a Number" and "Are You That Somebody," the artist endeared herself to millions. She would also showcase her acting chops, appearing in films Romeo Must Die and Queen of the Damned. Among the many dead celebrities who perished in their prime, this was one tough loss due to her young age and artistic potential.
Article continues below advertisement
Heath Ledger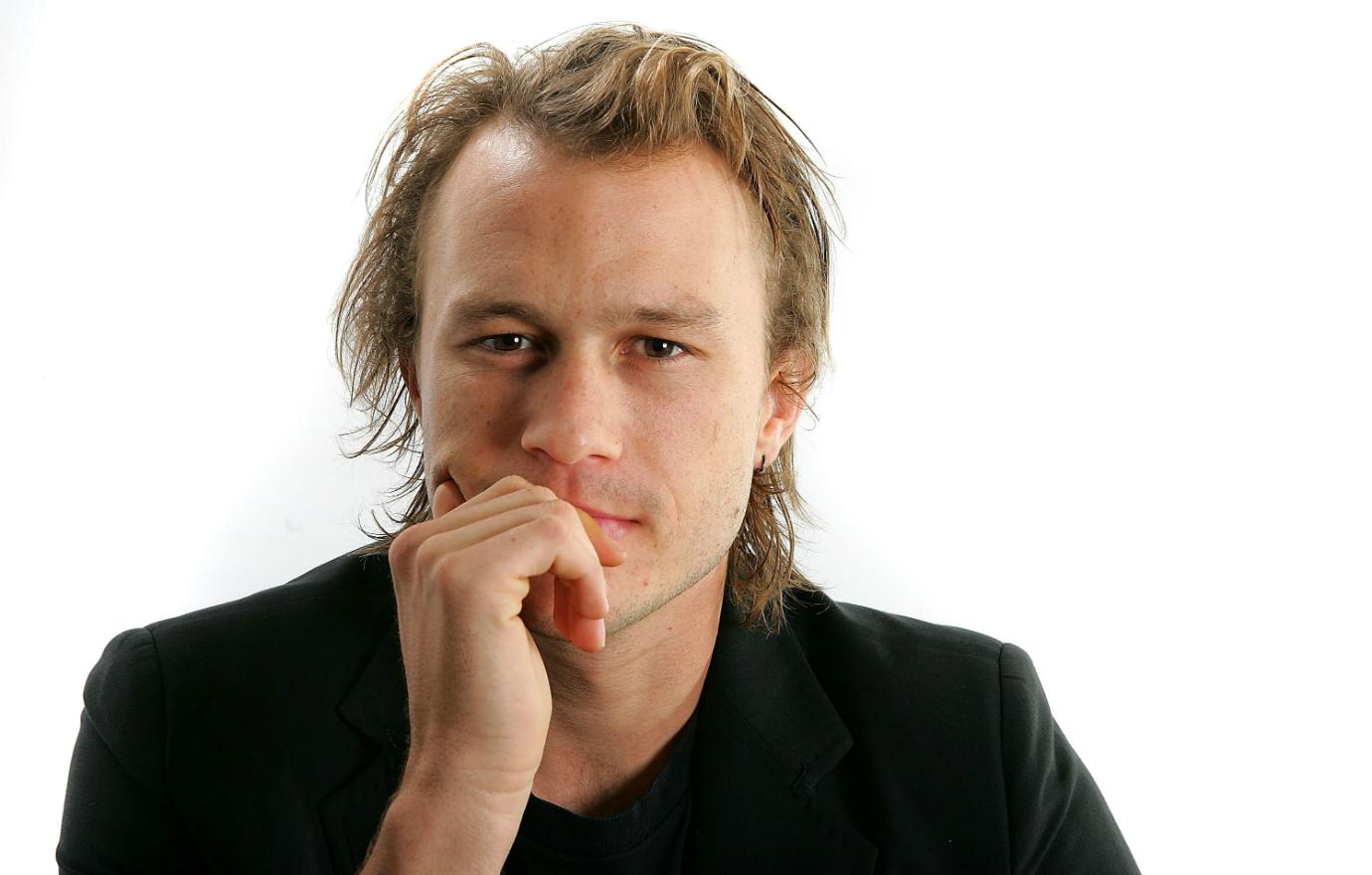 Date of death: January 22, 2008
Age: 28
Cause of death: Accidental overdose from prescription drugs
Why it was such a loss: First and foremost, he left a little girl behind who would never know her father. Secondly, Heath Ledger was one of the most gifted actors of his generation. Ledger had finished filming The Dark Knight just months before his death. His haunting turn as the Joker, some have said, consumed him. The Australian first came to the consciousness of Americans as the romantic lead in 10 Things I Hate About You opposite Julia Stiles in 1999. His heartbreaking turn in Monster's Ball teased the greatness that was to come. In 2005, he broke barriers and earned his first Oscar nod for Brokeback Mountain. Three years later, it would be his turn to win for The Dark Knight. In the most emotional of Oscar moments, his father, mother and sister took the stage and accepted the award on his behalf.
Article continues below advertisement
Amy Winehouse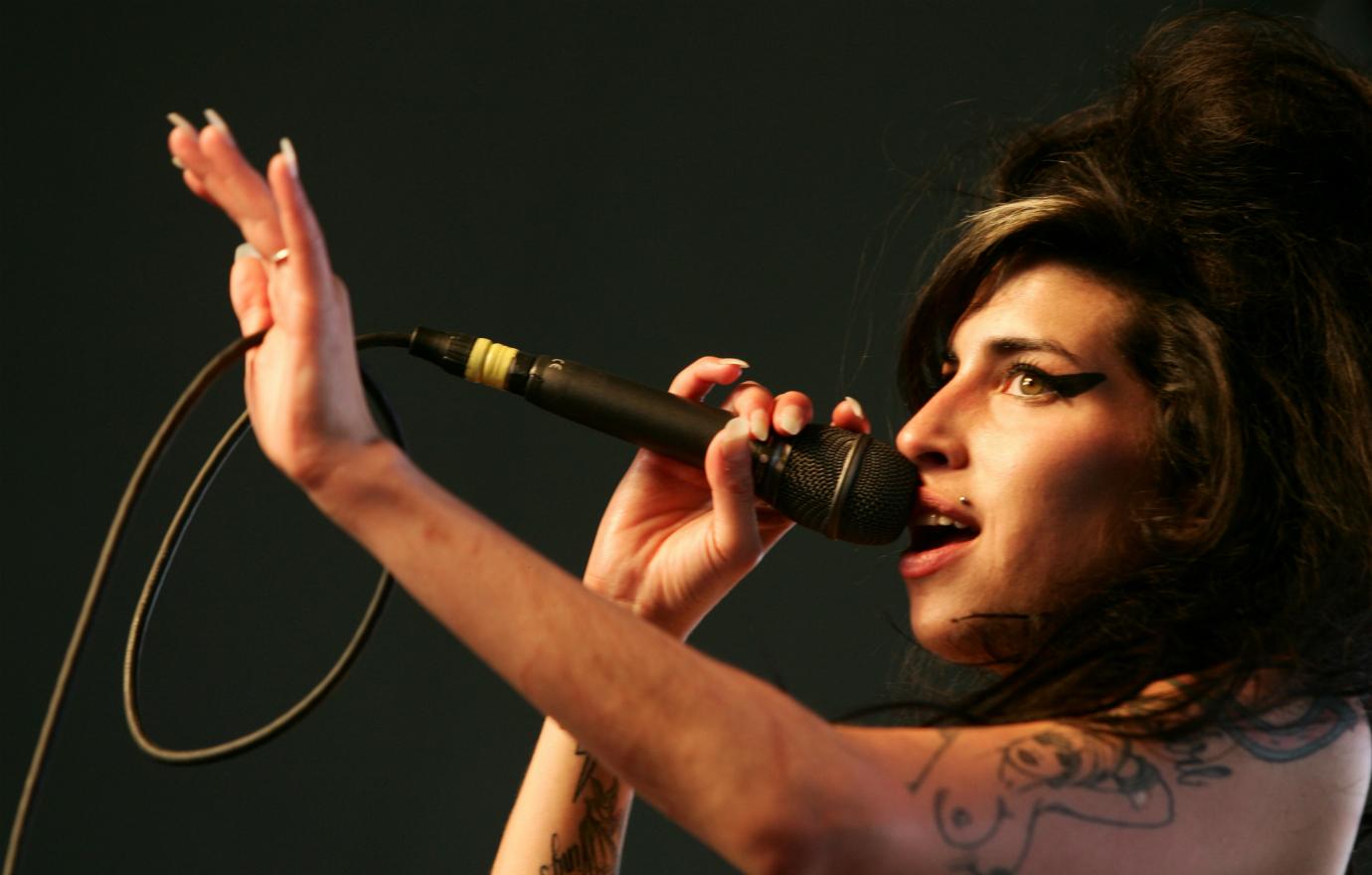 Date of death: July 23, 2011
Age: 27
Cause of death: Alcohol poisoning
Why it was such a loss: Singers such as Winehouse come along once in a generation. The British songbird melded pop, blues and old-fashioned rock 'n' roll to produce a sound that was uniquely hers. When a Winehouse record came on, there was no doubt whose pipes were belting out the notes. Her first single "Rehab" put her on the map, but the lyrics are hard to hear given what happened to her. "They tried to make me go to rehab, I said, no, no, no." Other hits followed, including "You Know I'm No Good" and "Back to Black." The hit documentary that beautifully captured her talent, Amy, would win Best Documentary Feature at the 2016 Academy Awards, cementing her legacy forever.
Article continues below advertisement
Cory Monteith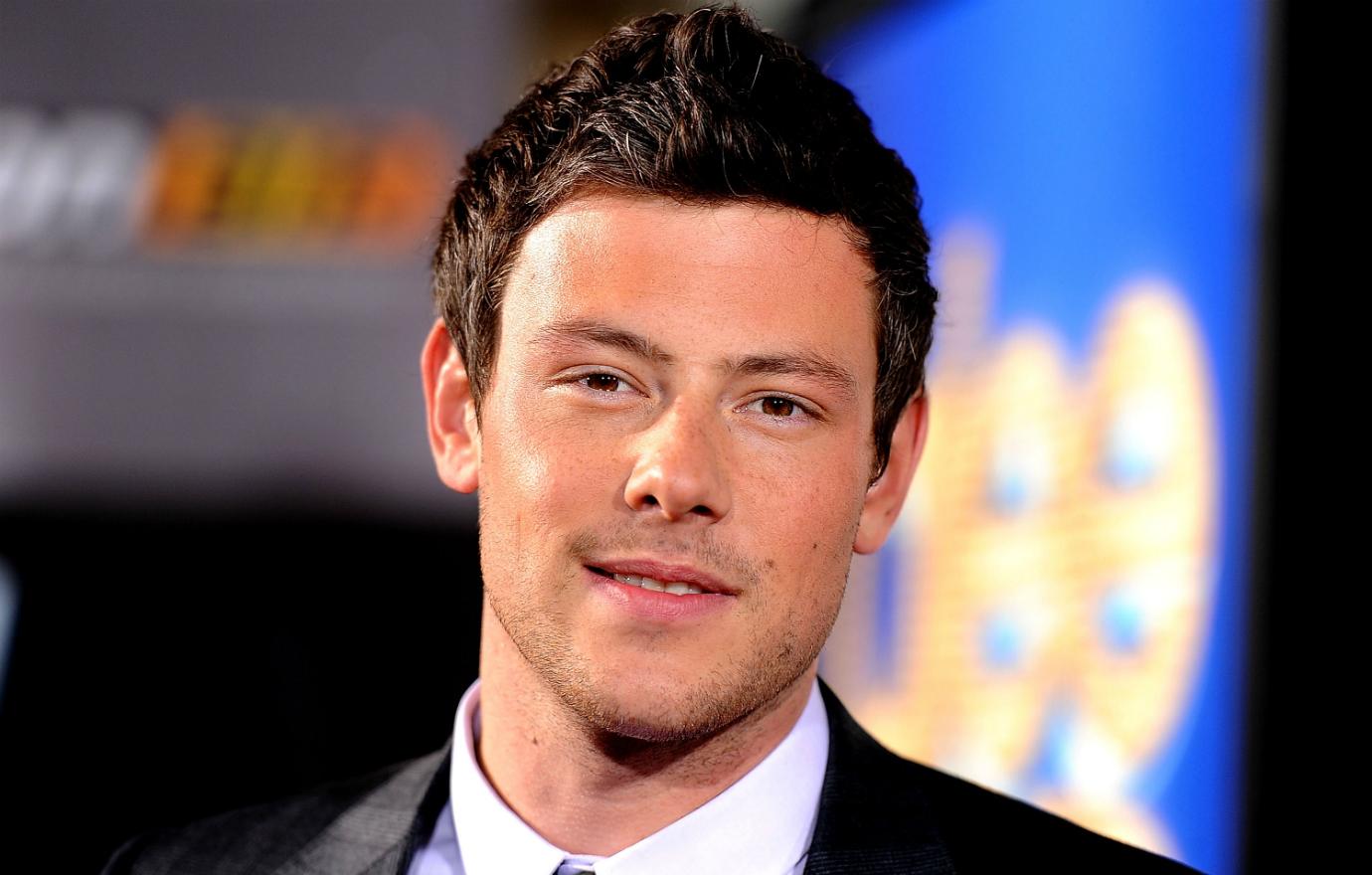 Date of death: July 13, 2013
Age: 31
Cause of death: Overdose combination of alcohol and heroin
Why it was such a loss: Glee was a national obsession and one of its biggest stars was Cory Monteith. After completing a stint in rehab, it seemed as if he was getting healthy. Then, news broke that he had died. Celebrities dying from heroin is, sadly, a frequent occurrence. Folks around Monteith, including his girlfriend at the time, Lea Michelle, believed that Monteith was doing great. He had a hit show. He could sing. He could dance. He could act. He had it all. The future was wide open. No one will ever know what he could have accomplished had he not gone down that dark path that concluded with his heart failing.
Article continues below advertisement
Paul Walker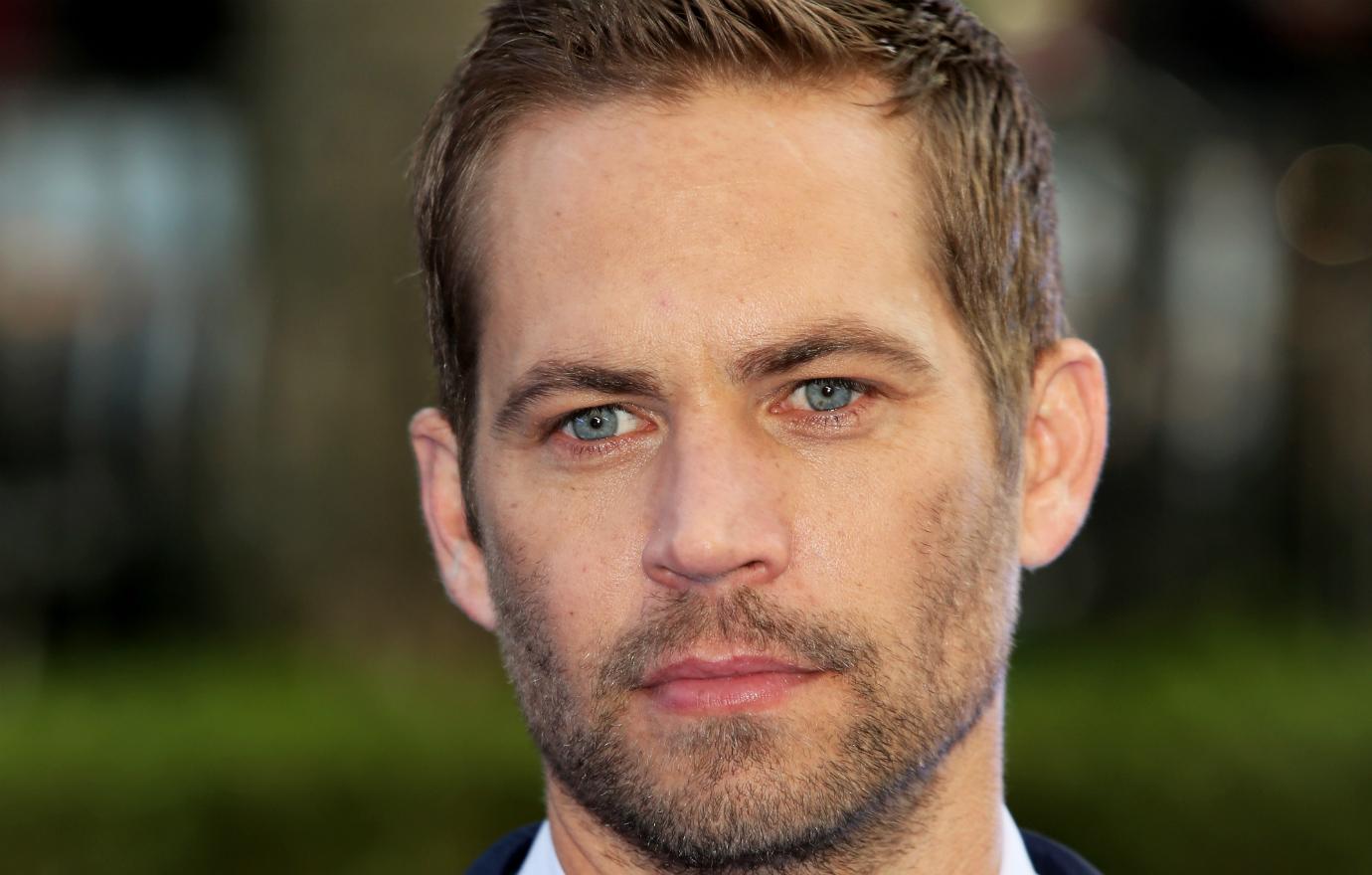 Date of death: November 30, 2013
Age: 40
Cause of death: A single car accident that took the life of him and his friend, Roger Rodas
Why it was such a loss: Walker became a household name thanks to the Fast and Furious franchise. His brothers and CGI would work movie magic so that Furious 7 could be completed. Walker's loss was felt beyond the Fast and Furious family. His performance in The Hours, released after he died, showed uncanny range and was easily going to get him gigs of a much more serious landscape than those fun Fast and Furious flicks. Audiences last saw him in Furious 7, released in 2015. Walker was passionate about his charities routinely giving of his time. He left behind a teenage daughter, Meadow, who took up the altruistic mantle of her dad and launched The Paul Walker Foundation, which celebrates his adoration for animals, the oceans and people who transcend borders.
Article continues below advertisement
Anton Yelchin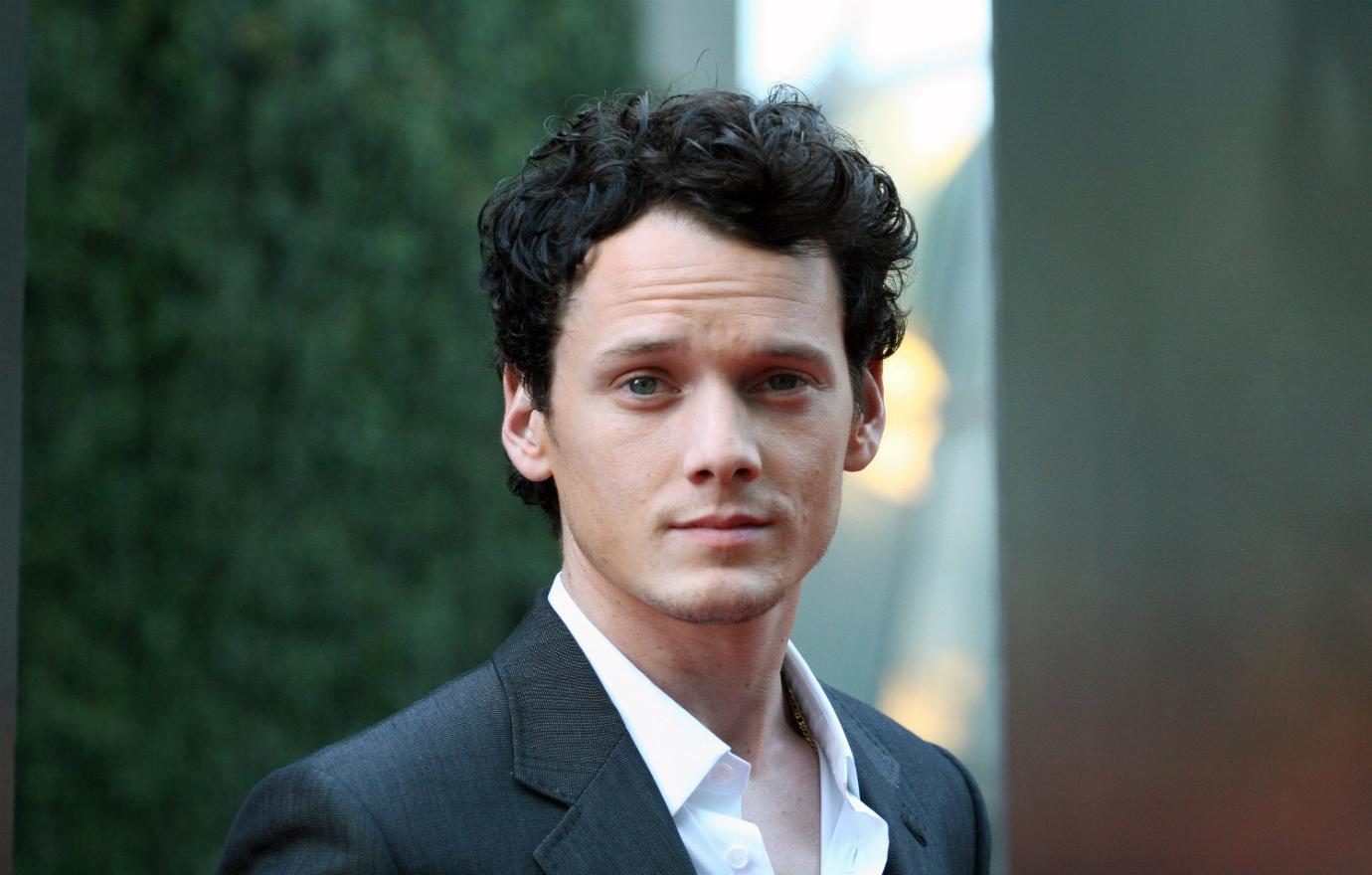 Date of death: June 19, 2016
Age: 27
Cause of death: A freak accident that found him pinned by his own car against his brick mailbox pillar at his Los Angeles home
Why it was such a loss: After starting his career as a youngster, Anton Yelchin scored the role of a lifetime as Chekov in J.J. Abrams' Star Trek reboot in 2009. It was a casting slam dunk and made Yelchin a household name. In 2015's Green Room, he stole scenes from Sir Patrick Stewart (ironically, also of Star Trek universe fame) in the neo-Nazi dramatic thriller. It appeared as if the world was Yelchin's oyster. He was beloved by all those who starred alongside him, those who directed him and even the press who covered him. There was nowhere to go but up for this young man. Sadly, it came to an end too soon.
We pay for juicy info! Do you have a story for RadarOnline.com.Online.com? Email us at tips@radaronline.com, or call us at (866) ON-RADAR (667-2327) any time, day or night.