Divorce! Death! Drugs! Inside Tom Hanks' Wild Real-Life Rags To Riches Story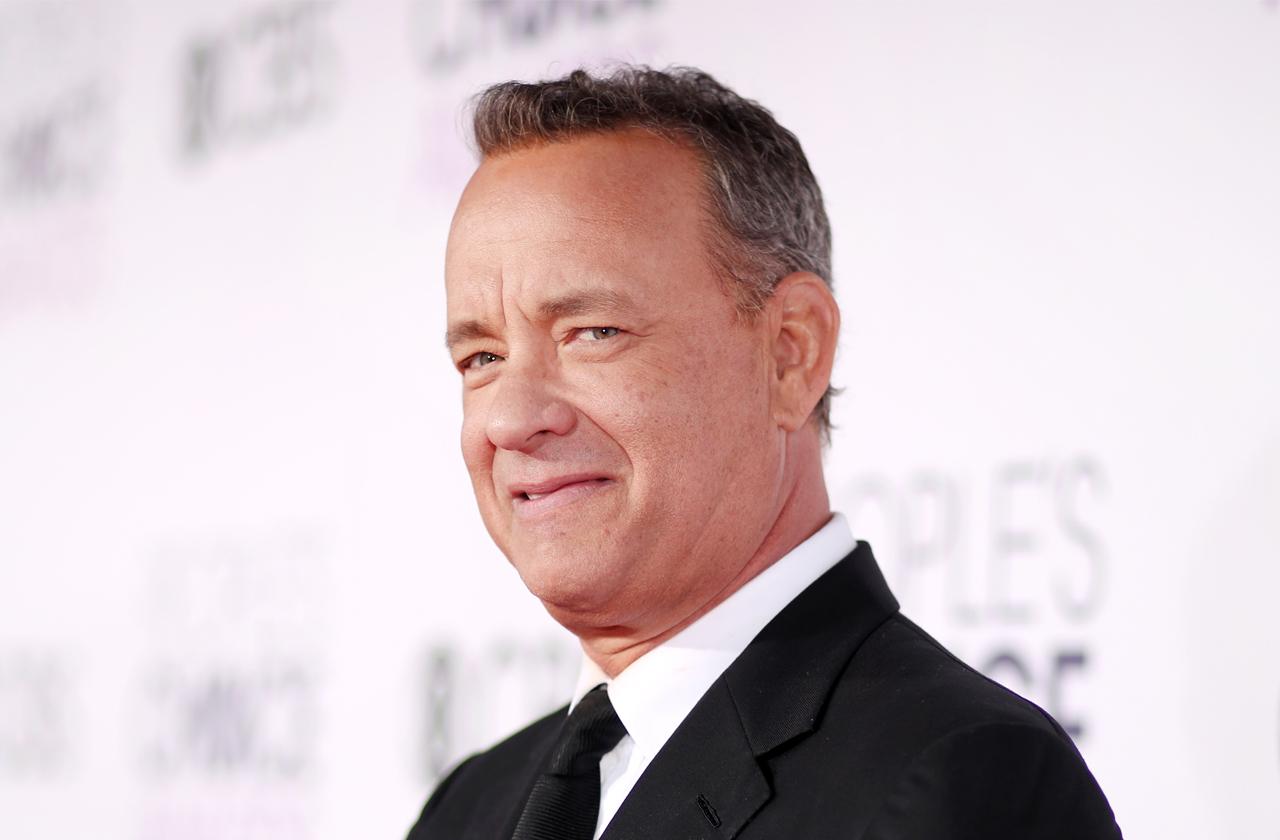 Tom Hanks has an easy smile and a regular guy appeal that have helped earn him a net worth of $350 million. He's also got one of the happiest marriages Hollywood has ever known, wed to actress Rita Wilson for almost 30 years. But the Oscar-winning star, 61, has had his share of hard times, and friends tell RadarOnline.com exclusively how Tom met and mastered the challenges of everything from a broken home to his son Chet's battle with drug addiction.
Article continues below advertisement
"He was incredibly lonely, constantly going to different schools and struggling to make friends. It was a dark childhood."
Even worse, his parents had tangled love lives. Janet was married four times, and Amos three times.
"Tom would suddenly have a new stepmother or stepfather with their own kids," the friend says. "Tom was told that he had to act like they were his real brothers and sisters.
"It was sad and confusing for him to consider these strangers family.
Article continues below advertisement
"His parents were not physically abusive to Tom, but they gave him so little guidance that became its own kind of abuse."
Desperate for a family of his own, Tom married college sweetheart Samantha Lewes in his early 20s. Their son Colin, 39, now stars in the sitcom "Life in Pieces." Daughter Elizabeth is 35.
The couple split in 1987. Sadly, Samantha died of cancer in 2002 at age 49.
"Tom says looking back, he got married for all the wrong reasons," a friend says. "He was trying to kill the feelings of loneliness that had haunted him his whole life."
He'd gotten his big break on TV with the early '80s sitcom "Bosom Buddies," and by the time he married actress Rita Wilson in 1988, he'd already scored on the silver screen with "Splash" and "Big."
His career skyrocketed after Tom won back-to-back Best Actor Oscars in the mid-'90s for "Philadelphia" and "Forrest Gump." He also has a string of successful production credits.
But behind the scenes, Tom has had stress and struggles with his own family, due to the drug problems of his and Rita's son Chet, 27 — big brother to Truman, 21.
Article continues below advertisement
Chet began using hard drugs, including crack cocaine, in his mid-teens. The wannabe rap artist entered rehab in 2014.
But just months later, Chet relapsed badly, and sparked a major scandal when he dropped the "N-word" into his rap lyrics and social media postings.
"Tom is a very religious man and Chet's behavior hurt his heart," the friend says.
"Tom realized he'd spent so much time away from home chasing film stardom, he didn't monitor Chet closely enough, or talk to him enough.
"That lack of communication was how Tom was raised, and it devastated him to see he was continuing that pattern.
"It also hurt his marriage. He and Rita would argue on how best to help their son."
Happily, Chet entered rehab again, and has been drug-free for nearly two years, a friend says.
"But as much as Tom doesn't like to talk about it publicly, he carries these emotional weights. He would be the first to tell you that stardom and millions in the bank don't shield you from the problems so many other people have.
Article continues below advertisement
"Sometimes, Tom gives in to his dark moods because of them. He can still break down in tears thinking about his childhood," says the pal.
Yet much like the characters in his most inspiring films, Tom has triumphed over adversity, relying on his goofy sense of humor to pull him through bad times. He's the sort of guy who'll do things just for fun — such as joining Monty Python as a one-time-only member for "The Concert For George," a tribute to Beatle George Harrison in 2002. And he's such a fan of "Law & Order: Special Victims Unit," he's dying to one day guest-star on the show.
Tom's fandom extends to sports. He's so crazy about the Cleveland Indians, he bought a commemorative stone at the team's Jacobs Field when it was built in 1992. And he loves U.K. soccer team Aston Villa so much, he proudly wears a team jersey with "Hanks" and the number 1 on the back.
While Tom enjoys his huge fortune in true movie-star fashion — for instance, the FIVE homes he and Rita own in Los Angeles, as well as their ritzy Rocky Mountain digs in Sun Valley, Idaho — he enjoys simple pleasures as well.
The quirky superstar collects typewriters, and now has about 80 he's picked up from around the world.
Tom also has a penchant for sending messages via Twitter about random lost items he's noticed on the streets. Once he even helped a Fordham University student get her ID card back!
We pay for juicy info! Do you have a story for RadarOnline.com? Email us at tips@radaronline.com, or call us at (866) ON-RADAR (667-2327) any time, day or night.