Russell Brand: I Tried To Get Tom Cruise To Recruit Me For Scientology - But He Refused!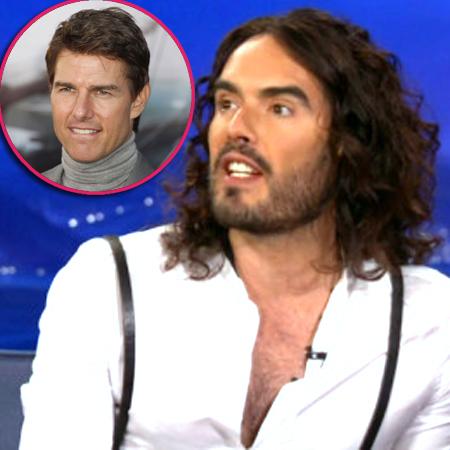 Don't expect to see Russell Brand's wiry frame traipsing around the Scientology Celebrity Centre in Hollywood anytime soon: The funny man says despite his efforts, his Rock of Ages co-star Tom Cruise didn't extend him an invitation to partake in the fame-friendly faith.
"That man had no interest in getting me into Scientology at all," told Conan Tuesday night. "If there's a cult that doesn't want me, I want to know why!"
Article continues below advertisement
The Get Him To The Greek star said he tried to bait the 50-year-old star of Risky Business, Top Gun, and Rain Man into an invite, but Tom stonewalled him.
Brand, 37, said he would throw out comments like, "Tom, sometimes I feel a bit lost in life," only to have Tom advise him to "read the Bible."
Watch the video on RadarOnline.com
The comic said Cruise "is a glorious man, and is very kind and sweet" -- with the addendum, "That's what you got to say if you want to continue to work in the film industry."