Poor Tinsley: Mortimer's Father Arrested For DUIs & Other Alcohol Busts Before Death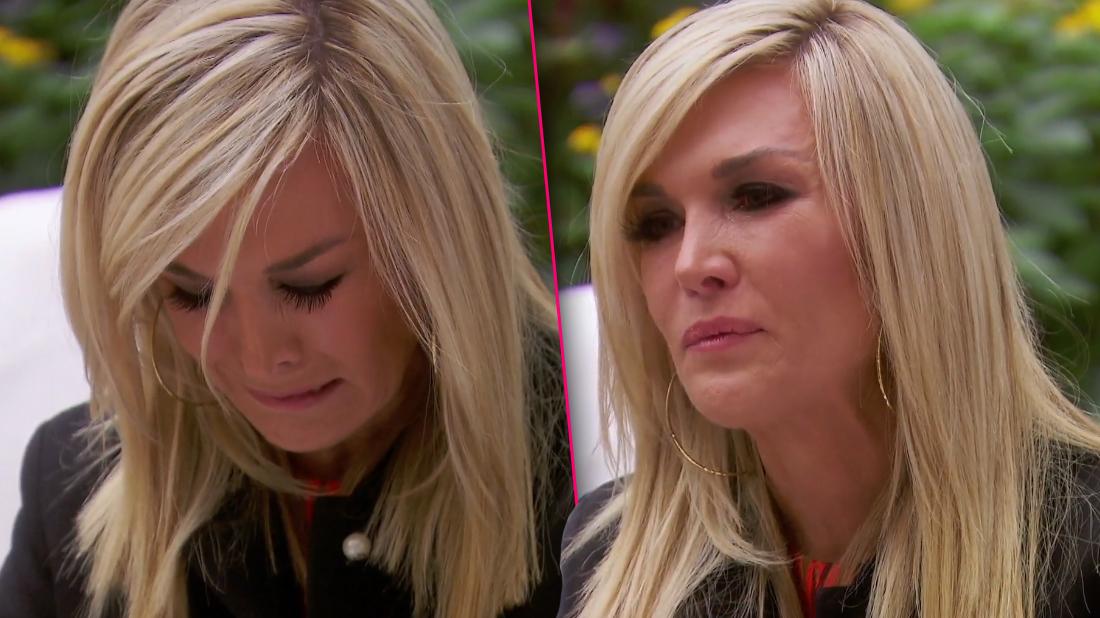 Tinsley Mortimer opened up about her father George Riley Mercer Jr.'s battle with alcoholism on a recent episode of The Real Housewives of New York. Now, RadarOnline.com can exclusively reveal Mortimer's struggles with her father's addiction, as he was arrested multiple times for alcohol-related crimes.
"My dad was an alcoholic," Mortimer told co-star Luann de Lesseps, who is sober after an arrest for disorderly intoxication and violence against a police officer in December 2017, on an episode. "The alcohol itself didn't kill him. He was drinking a lot, and he ended up falling down stairs and had frontal lobe damage and ended up going into a coma."
Article continues below advertisement
The Bravo star's father went into hospice care two weeks later and passed away in March 2015 at age 68.
Radar uncovered the legal troubles that plagued Mercer's final years of life.
In court papers obtained from Manatee County Court in Florida, Mercer was arrested and charged on January 8, 2009 with three counts of DUI property damage and one count of DUI personal injury. He was held on $2,000 bond for each charge. He was also charged with driving while license revoked with a $250 bond, and possession of revoked driver's license with a $120 bond.
According to the police report, Mercer rear-ended another vehicle. The passenger in the vehicle Mercer hit was injured and transported to the hospital. A third vehicle was involved in the crash, as the car Mercer struck pushed into another.
The reporting officer noted that Mercer's eyes were "bloodshot and watery."
"He has a slight slur in his speech and he swayed as we spoke," the report read. "While completing my crash investigation with other parties he was noted to walk in circles. He returned to me several times and asked to be given his ticket so he could leave."
Article continues below advertisement
Mercer agreed to take a field sobriety test. He was placed under arrest and transported to Manatee County Jail.
He pled no contest to all six counts on March 8, 2010. He had credit for jail time served. He was sentenced to 12 months probation for four counts to run concurrently. He was ordered to attend and complete DUI school. His driver's license was suspended for 10 years.
He received early termination of probation on September 30, 2010, as he completed all conditions of probation.
But he didn't stay out of trouble for long. In court papers obtained from Palm Beach County Court, he was arrested for felony driving under the influence and driving while license canceled, suspended or revoked on December 27, 2010 following a car crash.
"Mercer was stumbling and leaning against the wall at the scene," the police report read. "He has bloodshot eyes, slurred speech, was talking about his car at the scene."
Article continues below advertisement
Mercer Jr. admitted to drinking "a couple of glasses of wine" at a restaurant.
He was "passive" at first, but then became "very belligerent and hostile." He refused a breathalyzer test.
He pled guilty and was sentenced to 364 days in jail with 220 days served. He was sentenced to one year of probation. He was ordered to take random urine testing, 50 hours of community service, attend and complete DUI school, and more terms.
On April 20, 2011, he was arrested again for trespassing on property and resisting officer without violence.
According to a report obtained from Palm Beach Police Department, the officer came into contact with Mercer "pleading with the doorman to allow him to enter the building.
"Mercer was drinking a beverage from a plastic cup that smelled of an unknown alcoholic beverage," the report read. "When I attempted to place Mercer in handcuffs, Mercer became frantic jerking his arms about shouting and cursing at us."
Article continues below advertisement
The officers had to use "restraining force to gain control of Mercer and place him under arrest."
The police report claimed his ex-wife Dale, who has appeared on RHONY, lives in the building.
"Dale stated that Mercer and her have been divorced for 12 years and the apartment is owned by her and he has no reason to be on the property," the report continued.
Dale posted his bond for $2,000. No contest was the disposition for the charges.
On the episode, Mortimer told de Lesseps she hasn't met anyone who struggles with an alcohol addiction since her father's death.
"I'm angry at him," she said. "I am so angry at him… For dying over drinking."
She added in her confessional, "When you watch somebody continually choose it and you think it's choosing it over you, I have a different perspective."
When de Lesseps said, "Drinking is a disease," she responded, "I don't see it like that. It's something I've suffered through and my family has. It's hard because I've lived it."