Nelson Mandela Memorial Interpreter Claims He's A Schizophrenic Who Hallucinated During Event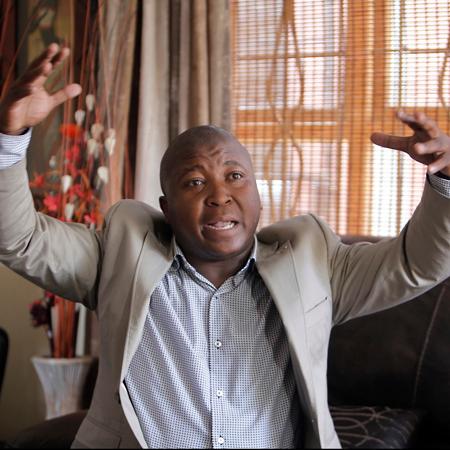 The interpreter who created an international furor at Nelson Mandela's memorial Tuesday admitted a history of schizophrenia and violence, and claimed he hallucinated during the event, leading to his jumbled attempt at sign language.
Thamsanqa Jantjie, speaking with the AP Thursday, recalled his experience at the memorial Tuesday, where he stood feet away from President Barack Obama and dozens of other world leaders.
Article continues below advertisement
"What happened that day, I see angels come to the stadium ... I start realizing that the problem is here," Jantjie said. "And the problem, I don't know the attack of this problem, how will it comes. Sometimes I react violent on that place. Sometimes I will see things that chase me. I was in a very difficult position."
"And remember those people, the president and everyone, they were armed, there was armed police around me. If I start panicking, I'll start being a problem. I have to deal with this in a manner so that I mustn't embarrass my country."
Jantjie, who told the AP he once had a yearlong stint in a mental institution, apologized for his wild gesticulations that put off those in and out of the hearing-impaired community.
"I would like to tell everybody that if I've offended anyone, please, forgive me. But what I was doing, I was doing what I believe is my calling, I was doing what I believe makes a difference," the man said.
Hendrietta Bogopane-Zulu, South Africa's Deputy Minister of Women, Children and People with Disabilities, said on Thursday that Jantjie was mistakenly hired from SA Interpreters, a Johannesburg company whose owners "have vanished into thin air."
Watch the video on RadarOnline.com
Bogopane-Zulu said authorities will investigate the manner in which the man was brought on for the sacrosanct event, and how well he was vetted beforehand. Jantjie was paid about $85 for his services during Tuesday's event, of which he said he had no recollection of whatsoever.