Teresa Giudice 'Is Up To Her Old Tricks,' Jacqueline Laurita Says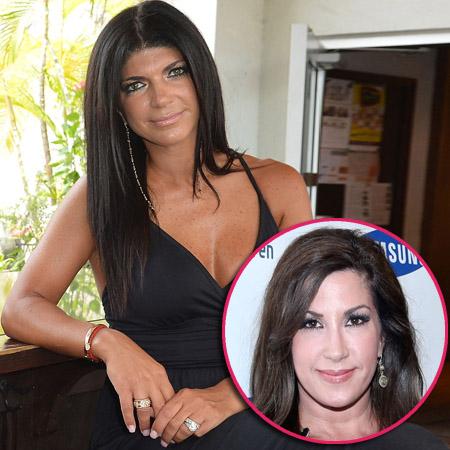 Teresa Giudice wants to repair her broken family but Jacqueline Laurita thinks she smells a rat and accuses her of being "up to her old tricks" planning a healing retreat for everyone.
"More than anything I want to do this retreat for my dad," Teresa says in this sneak peek from the upcoming episode of the Real Housewives of New Jersey about her reason for asking everyone to go away together.
Seemingly desperate to make up with her estranged brother Joe Gorga and his wife Melissa as well as the rest of the cast, Teresa hatches a plan for all the cast members to go on a retreat together.
Article continues below advertisement
"Hopefully we can make this work," she says but it isn't long before things look like they're falling apart completely.
With all of the women fighting and saying that Teresa is starting rumors about them the tensions are higher than the hair on their heads.
"Teresa's up to her old tricks," Jacqueline guesses before catching Teresa talking on the phone about her.
Will all the Housewives and their spouses make it to the retreat? And will it mend their broken Jersey fences?
Check out the clip and tune into the Real Housewives of New Jersey Sundays on Bravo at 8/7c.