Heartbreaking Confession: 'Teen Mom' Kailyn Lowry Declares She 'Didn't Feel Connected' With Baby During Her Pregnancy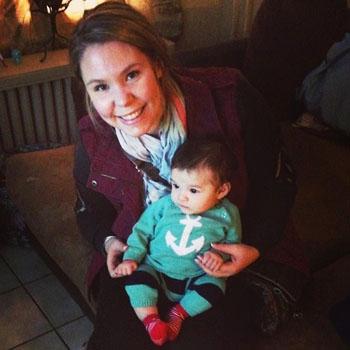 Teen Mom 2's Kailyn Lowry has opened up about her recent pregnancy, admitting she lacked an emotional connection to her unborn child with Javi Marroquin.
On Tuesday night's episode of the hit MTV show, Lowry talked about her pregnancy concerns to her BFF Peach, explaining that she worried she wouldn't love her new baby as much as she loved her first son, Isaac.
"I feel like I did everything the right way this time. I got married to Javi, then we decided to have a baby," Kailyn admitted.
Article continues below advertisement
"I feel like I did it the way that it's supposed to work out, and I feel like I'm not connected to this baby like I was with Isaac at all. At all."
Later, she sat down with MTV to explain her feelings about her newborn, Lincoln.
"I struggled with 'how could I love any other child more than I love Isaac?' That was one of the hardest things for me," the reality star dished.
"Am I going to love Isaac more? Am I not going to love this baby? Is Javi going to stick around, or is he going to realize that it's harder than it looks?"
Blaming her hormones, she also feared Marroquin might leave her during the pregnancy and thought they were drifting apart.
"I really didn't feel like you and I were connected at that time," she told her husband. "I didn't feel appreciated."
Despite her fears, she has since formed a deep bond with her baby daddy and their son.
"I didn't know I could love anyone as much as I love Isaac," she tweeted shortly after this week's episode. "But immediately after birth of Linc, I learned love multiplies, not divides."
Get More: