Tarek El Moussa's New Girlfriend Once Turned Down HGTV Star Before Whirlwind Romance
Tarek El Moussa revealed he has found love once again in Netflix's Selling Sunset star Heather Rae Young – and the blonde beauty exclusively revealed to RadarOnline.com that she once turned down the HGTV star before they got serious!
Earlier this year, Heather, 31, appeared on season one of Netflix's Selling Sunset, which follows the lives of the real estate agents of the Los Angeles-based company, The Oppenheim Group.
Article continues below advertisement
On Monday, August 12, Heather sat down with RadarOnline.com to discuss her career and whirlwind romance to Christina El Moussa's ex-husband. The blonde bombshell confirmed that the two actually had a bit of history before they met this past July!
"It was on the fourth of July but we had spoke briefly a while back," Heather told RadarOnline.com in the video clip above. "He had asked me out and I said 'no' at the time and he respected that."
Heather explained she previously turned down her now-boyfriend Tarek because she was in a "past relationship." However, the two met in person on July 4, 2019 thanks to "mutual friends."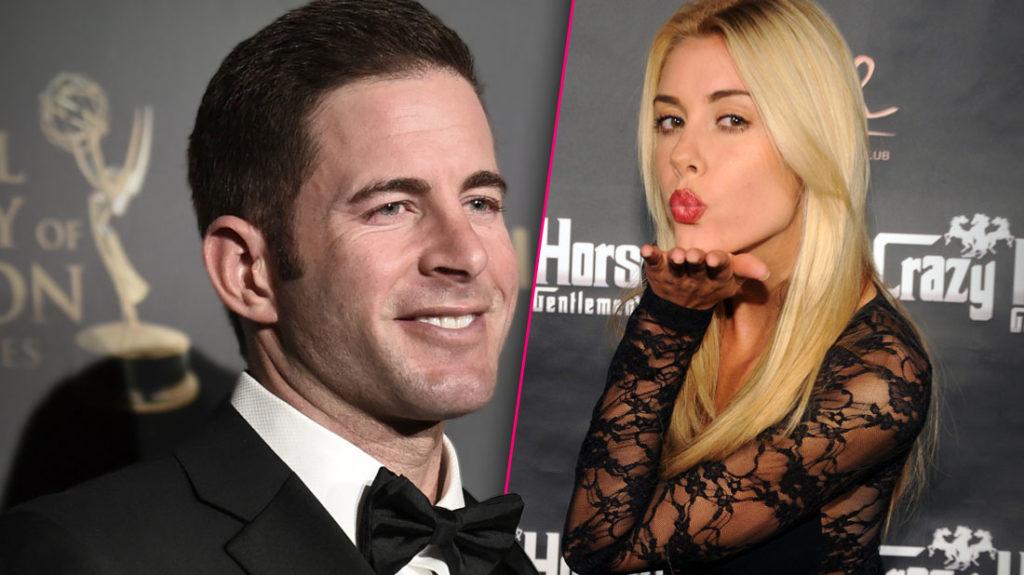 "And the rest is history!" Heather told RadarOnline.com with a smile.
As RadarOnline.com readers know, Tarek, 37, and Christina, 36, went through a nasty divorce, which was finalized in early 2018. The former couple shares one daughter, Taylor, and a son, Brayden.
Article continues below advertisement
Despite the tumultuous split, the exes have continued to film their HGTV show, Flip or Flop, together. Although in July, RadarOnline.com was the first to reveal that the father of two officially landed his own solo show, months after Christina premiered a new show of her own.
On August 8, Tarek took to Instagram to reveal his budding new romance with Heather.
"It's official!!!! After more than 3 years on my own I'm so PROUD to say that this beautiful, sweet and talented young lady is my girlfriend," Tarek captioned a photo of the two engaging in PDA. "I'll be honest and say I never thought I would meet someone special in my life after the last three years."
Tarek also revealed that Heather is his first girlfriend since his divorce.
Heather followed suit with an exciting Instagram announcement of her own.
"My heart is so full and happy. Sometimes someone comes into your life and you just know they are meant to be there," Heather captioned her Instagram photo. "This incredible man @therealtarekelmoussa came into my life at the perfect time and I haven't stopped smiling since. I am so proud to call him my boyfriend, I just look at him in awe at what an amazing, talented and kind human he is."
Article continues below advertisement
"@therealtarekelmoussa thank you for honking your boat horn at me the day we met, that will forever be the moment that you became my game changer. You + Me."
Although their romance is still new, Heather has already been introduced to Tarek's parents and kids.
"He's an amazing father," Heather gushed to RadarOnline.com. "I'm really impressed by everything that the does and how he balances his personal life and also his work life. His family was amazing."
Tarek's new woman added that the two enjoy similar hobbies, like boating and just "doing normal things."
As RadarOnline.com readers know, Christina has also moved on. The Christina On The Coast star married Ant Anstead in 2018. They are currently expecting their first child together.
For more about Heather and her real estate gig, season one of Selling Sunset is currently available for streaming on Netflix.