Tamra Barney Does Hysterical Dramatic Reading Of Sorority Sister From Hell's Infamous Email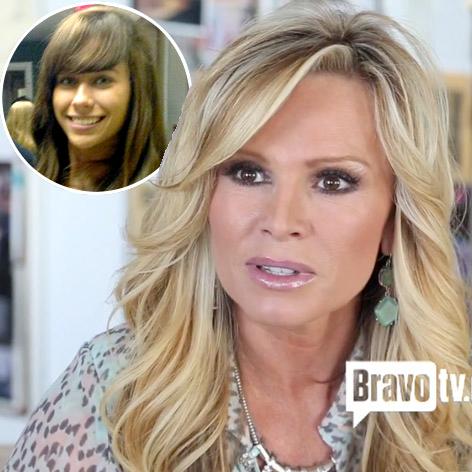 Tamra Barney is a better actress than anyone ever gave her credit.
The Real Housewives of Orange County star has done a "dramatic reading" of University of Maryland student Rebecca Martinson's infamous email rant against her sorority sisters, and she's outdone herself.
Tamra did get caught up on the word 'asswipe,' stumbling over it with "if you are a little...ass-whip? Ass-whip? Is that a word? Asswipe?"
Article continues below advertisement
And she added to the naughty fun by addressing one line of the email to her reality TV nemesis Alexis Bellino.
And bleeping out the email's many profanities? A meowing cat!
The sorority sister from hell has now resigned -- or has been kicked out (depending on whose talking) -- of her school's chapter of Delta Gamma, but Tamara has a great idea on what the pretty brunette could do next.
"You know what Andy, you need to hire this girl!" Barney says to Bravo's Andy Cohen who is off camera.
"I dunno who she is, but she could be the Next Housewife of Maryland!"