Super Dog! Watch Pooch 'Fly' Over River In AMAZING Jump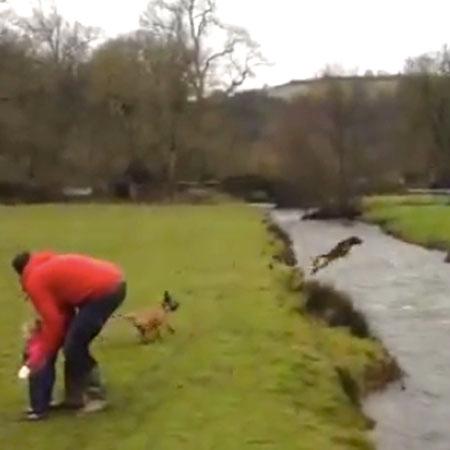 Never fear, Underdog is here!
In a scene reminiscent of our favorite cartoon pooch, a dog literally looks like it's flying over a river in South Devon in Southwest England when a person throws a stick, and RadarOnline.com has the AMAZING video that's quickly going viral.
Already, more than 400,000 people have viewed the video since it was posted on February 3 by user chaz11bb
with the subtitle Ninja Dog.
Article continues below advertisement
Someone give that dog a bone!
youtube
Fun bonus video: Check out the opening to Underdog! The animated television series featuring as superhero pooch debuted on NBC on October 3, 1964 and continued in syndication until 1973, for a run of 124 episodes.
youtube