Sound Familiar Rihanna & Chris Brown? Law & Order: SVU To Tackle Tale of Pop Starlet Clinging To Abusive Hip-Hop Boyfriend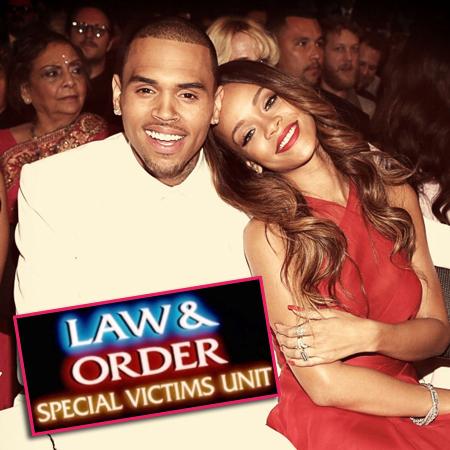 Stop if you've heard this one before: A stunning pop star (who answers to a single name) takes beating after beating from her also-famous boyfriend (whose initials are C.B.), but remains loyal to him in spite of the violence.
Yes, Law & Order: Special Victims Unit is living up to its "ripped-from-the-headlines" reputation again, as next week's episode, titled My Funny Valentine, has Detective Olivia Benson (Mariska Hargitay) handling the case of Joi (Starshell Menzies), who remains committed to Caleb Bryant (Eugene Jones).
Article continues below advertisement
"What he did to you is despicable," Benson tells Joi, before informing her cop colleagues that "Caleb has a hold on her" and "going against him feels impossible."
Watch the video on RadarOnline.com
youtube
Of course, there's too many coincidences to ignore the underlying Rihanna / Chris Brown theme this episode has written all over it -- lavish red carpets, bulldog defense attorneys, brutal evidence photos -- though in Dick Wolf's world, the character modeled after Brown appears to meet a grislier fate than his real-life counterpart, who is back together with the Barbadian beauty after four turmoil-drenched years.