'Somebody Help!' Hear Horrifying 911 Call Of Slender Man Stabbing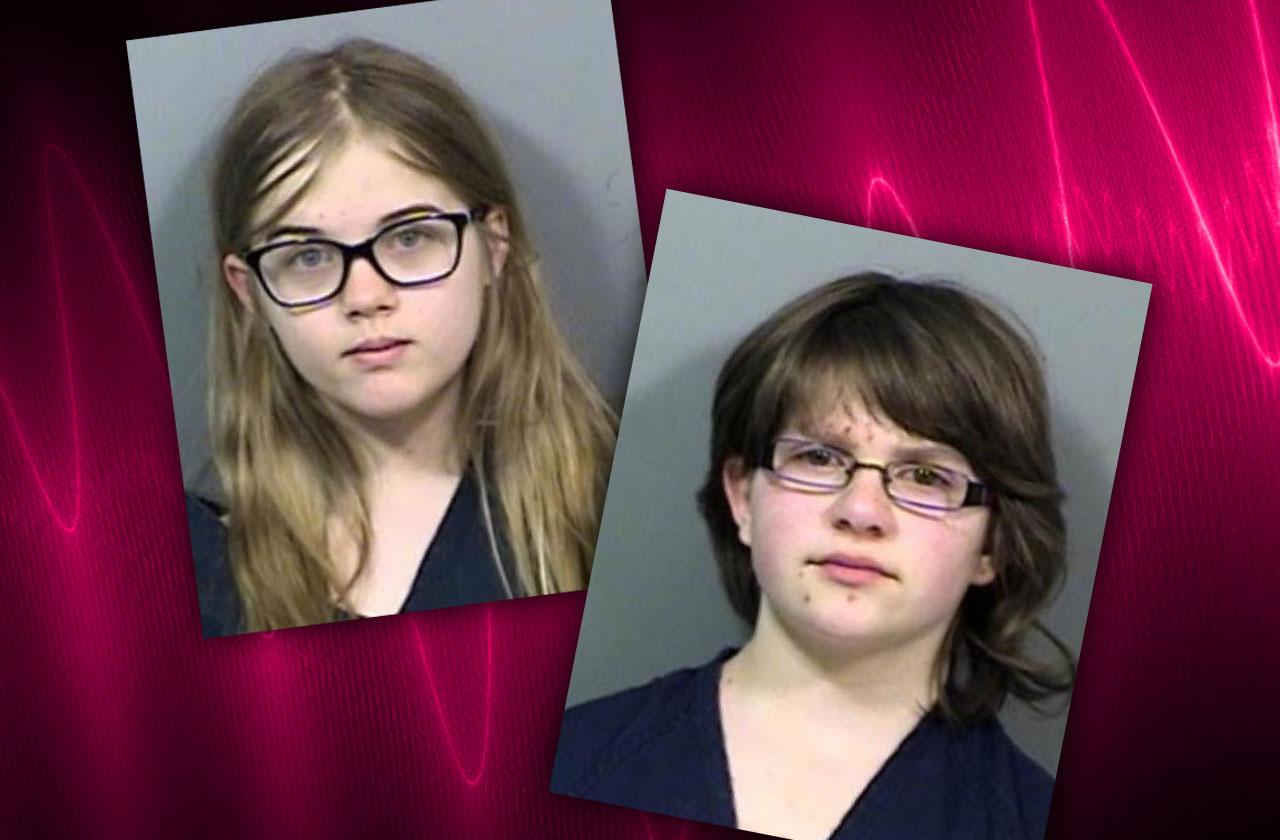 It's been nearly four years since then 12-year-olds Anissa Weier and Morgan Geyser lured their friend Payton Leutner into the woods and stabbed her 19 times. Now, the full five-minute chilling 911 call has been released in its entirety, and RadarOnline.com has exclusively obtained the audio.
The call began when bicyclist, Greg Steinberg, found Leutner in the woods on an early Saturday morning, on May 31, 2014. She was having difficulty breathing and was covered in "dried up blood."
Article continues below advertisement
"She said she can take shallow breaths. She's alert," Steinberg told the police dispatcher. "She said she is having trouble breathing. She said she was stabbed multiple times."
Leutner had managed to drag herself to a dead-end road after Weier and Geyser took her deep into the Wisconsin woods.
"She's right in the middle of the little path I take," Steinberg explained to the dispatcher.
The dispatcher asked him if he could observe the stab wounds that were found on her torso, arms and legs.
"I don't know if I should be rolling her over and checking her or not," Steinberg responded.
Steinberg attempted to get more information from Leutner, but she was unable to speak.
"Okay. They'll be here any minute," Steinberg can be heard telling the girl. He then whispered softly, "somebody help."
The dispatcher asked Steinberg if he noticed any suspicious activity or saw anyone leave the scene. But he insisted he saw no one in sight.
Article continues below advertisement
Leutner recovered at the hospital for a total of six days before being released. Geyser and Weier had stabbed her with a five-inch-long kitchen knife. She suffered two wounds to major arteries. One wound missed her heart by less than a millimeter. Others went into her liver and stomach, and through her diaphragm.
The girls were stopped near Interstate 94 more than 4 hours later. They admitted to trying to kill Leutner in order to prove themselves worthy of Slender Man — an evil character who lives only on the internet.
In February 2018, Weier was sentenced to up to 25 years to a state mental institution. Geyser was sentenced to the maximum of 40 years in a state mental institution. The jury found both girls not guilty by reason of insanity.
We pay for juicy info! Do you have a story for RadarOnline.com? Email us at tips@radaronline.com, or call us at (866) ON-RADAR (667-2327) any time, day or night.