Sex Sting: 23 Florida Men Arrested, Some Brought Happy Meal, Candy And Marijuana For Intended Child Victims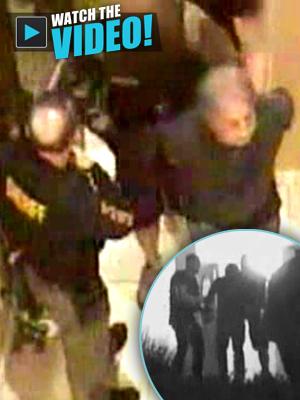 A sting in Florida busted 23 men on child-sex or prostitution charges but new details of the "gifts" they brought their intended victims have surfaced and include shocking things like a McDonald's Happy meal, condoms and marijuana.
The sex sting was dubbed "Be Mine" to coincide with Valentine's Day and the Lake County Sheriff's Office said that one man, a valet named Alexander Vorobets, who worked at an Orlando strip clip, brought the Happy Meal and condoms for what he believed would be a sexual experience with a 13-year-old girl according to the Orlando Sentinel.
Article continues below advertisement
Detective posed on-line as the children and three Disney World employees were charged with multiple sex crimes, including traveling to meet a minor. The company has placed them on unpaid leave
There were 23 men arrested and one reportedly brought marijuana, jewelry, chocolate candy bars and a bottle of flavored vodka for the children they were hoping to have sex with.
"They never learn. As long as they're out there," Sheriff Gary Borders said.
"We'll continue to work these operations and put them in jail."