Scott Disick Orders Sobbing Kourtney Kardashian To Lose Baby Weight Faster, 'You're My Piece Of Machinery'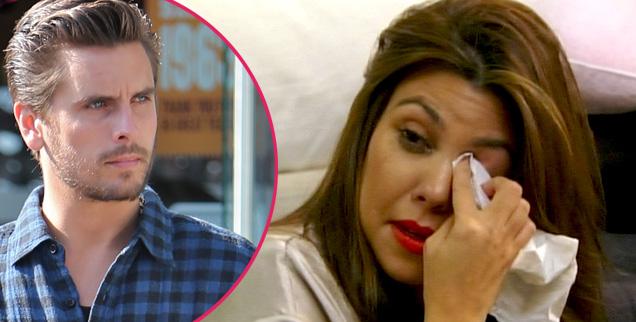 Article continues below advertisement
"Last time around you tried to watch what you were eating, after you had Mason... at least you were losing weight," the male socialite whined. When Kourtney protested she's "trying to lose weight the healthy way," Scott barked at her, "Just do it faster -- you're my piece of machinery!"
Crying by this point, Kourtney said, "I feel like it's definitely harder this time to lose the weight," to which Scott replied, "If I would have fell in love with you a couple of pounds overweight, this would be my ideal weight, but I fell in love with you when you were super skinny."
In an off-camera interview, Scott complained about his baby mama's inability to shed the excess baby weight -- he wants her at about 93 pounds -- noting, "right now seems to be probably the heaviest she's ever been not pregnant.
"When we had Mason I remember her trying to whip herself back into shape pretty quick. This time around it seems like it's the least of her concerns, and the only thing she thinks about are the kids. I just think that she would feel better if she got back into the shape that she feels the most comfortable in."
At the end of the episode, Scott came around somewhat, telling Kourtney, "I'm sorry doll -- you're a good looking lady, you're proportioned properly, you got a beautiful kneecap and a gorgeous little face.
"I love you." (He later told the cameras, "I love her, not her weight.")
Watch the video on RadarOnline.com
Kourtney and Kim Take Miami airs Sundays on E! at 9/8c.