Last Days? Ryan O'Neal's Cancer May Have Returned, Friends Fear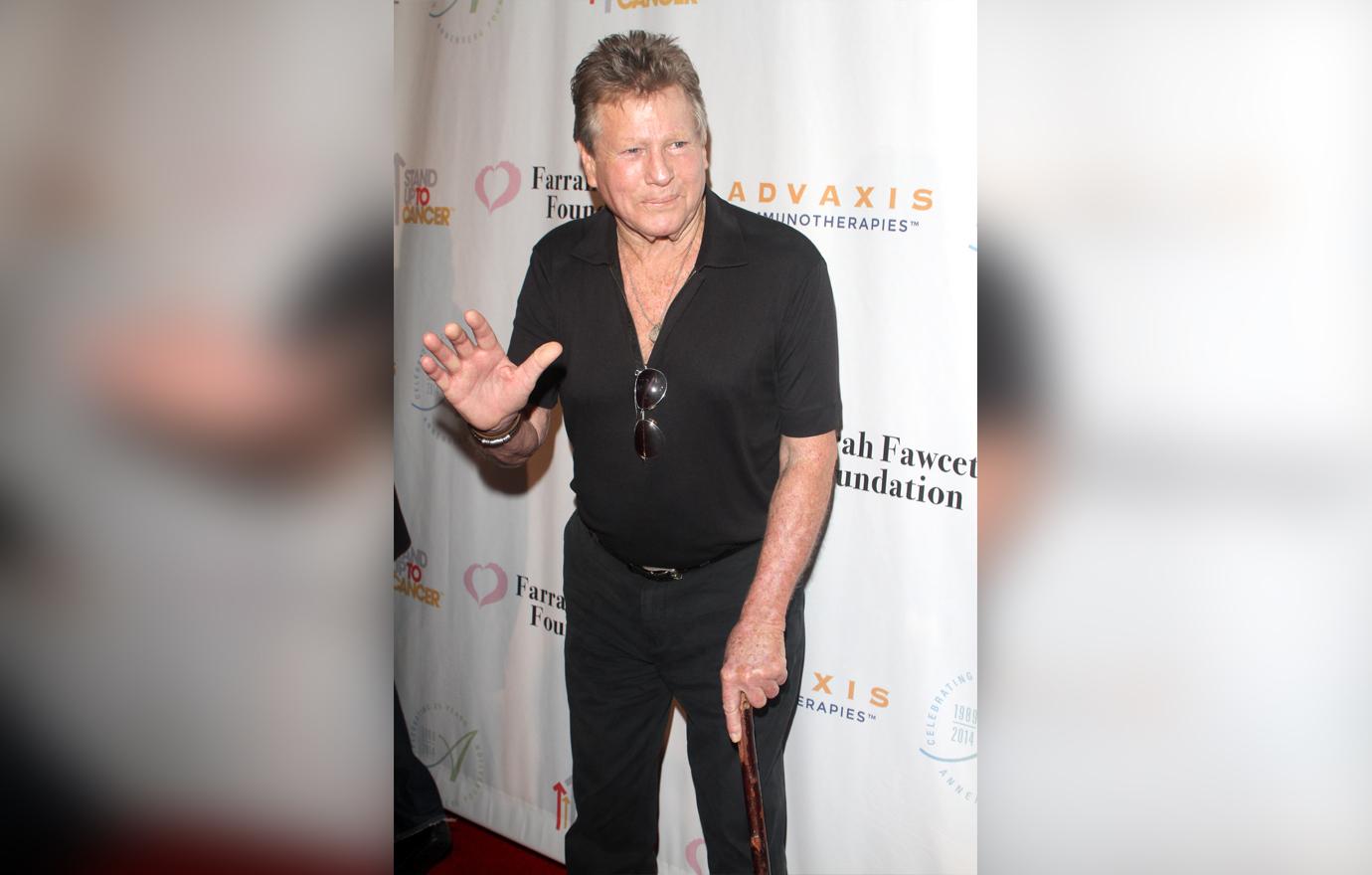 Shrunken to an alarming 135 pounds, Ryan O'Neal claims he needs emergency surgery for a bad back — but pals and medical experts fear his cancer has returned in a savage fury — and he's facing death, RadarOnline.com can report.
The once-strapping, six-foot-one Love Story hunk looked shockingly frail after announcing he was canceling his appearance in a touring play this fall because of the emergency operation.
Article continues below advertisement
An alarmed pal put the weight of the former boxer and Tinseltown Don Juan at 135 pounds — dangerously low for even a smaller man — and wonders if he's strong enough to survive the surgery and cancer.
"He looks terrible," the pal says. "This surgery has everyone close to Ryan fearing that — combined with cancer — it might write his death sentence!"
The 76-year-old former skirt-chaser recently revealed he's battled THREE different forms of the disease — skin tumors, Stage 2 prostate cancer, and chronic myelogenous leukemia.
Two medical professionals believe he may be in grave danger – especially from a return of the leukemia, where the body produces white blood cells instead of red, gutting the immune system.
Dr. Gabe Mirkin, who hasn't treated the Barry Lyndon star, says "if the white blood cells take over and knock off his red blood cells, then you get into dire trouble."
Radiation oncologist Dr. Jerome Spunberg, who also hasn't treated the actor, says Ryan "might live for years with his leukemia — but it could require aggressive treatment."
Meanwhile, his frail state and the sudden news of his back surgery have friends terrified.
"We're just concerned whether he's strong enough to pull through," says a pal.
"He's not a young man. He's already hobbled and using a cane."
We pay for juicy info! Do you have a story for RadarOnline.com? Email us at tips@radaronline.com, or call us at (866) ON-RADAR (667-2327) any time, day or night.