Poison 'Plot!' Former Trump Advisor Claims He Was Targeted Over Russian Spy Dossier
A longtime adviser to Donald Trump told RadarOnline.com that he believes there was a plot to poison him with a deadly radioactive chemical!
Florida-based political strategist Roger Stone told Radar that he recently fell seriously ill with what initially appeared to be a stomach virus.
But after strange red cuts appeared on his face and chest, he says he received an alarming diagnosis from the federal Centers for Disease Control.
Article continues below advertisement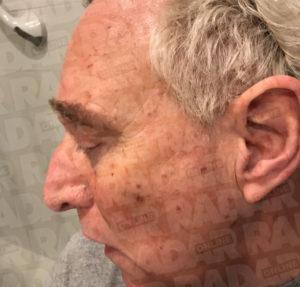 "They said there were traces of an exogenous substance – meaning a substance from outside my body – that they identified as polonium," Trump's former advisor and longtime friend claimed.
"My doctor at the Mount Sinai Medical Center in Miami Beach had sent them a blood test and they came back with their diagnosis after they asked for a second sample. Then they asked a lot of questions via my doctor, like whether I dined with any foreign nationals."
"Polonium is what was used to murder the Russian spy Alexander Litvinenko in London," Stone said. "The UK blamed Vladimir Putin for it."
"I think this was a deep CIA plot to kill me and then claim the Russians did it."
"The Democrats have been trying to tie me and the Trump campaign to Russian hacking," he insisted. "I categorically have no ties to Russia. None. Zero. Though I will confess I like their vodka."
Article continues below advertisement
"I believe all these accusations are a canard – fabricated just like that dossier," he continued.
"The idea was to have me die of polonium poisoning and then say the Russians did it because I knew what went on and they were covering their tracks."
After defecting from Russian, Litvinenko collapsed and died in November 2006. An inquest sensationally concluded that Vladimir Putin personally approved an operation to kill him with polonium.
"I am lucky to be alive," Stone believes. He has of the Trump campaign due out later this month, The Making of the President 2016.
"I couldn't stop vomiting. I had high fever, diarrhea, delirium, night sweats and the lesions."
"I now have to have blood tests every week for the rest of my life."
We pay for juicy info! Do you have a story for RadarOnline.com? Email us at tips@radaronline.com, or call us at 800-344-9598 any time, day or night.