Shocking Confession: Robert Kardashian Thought O.J. Simpson Was GUILTY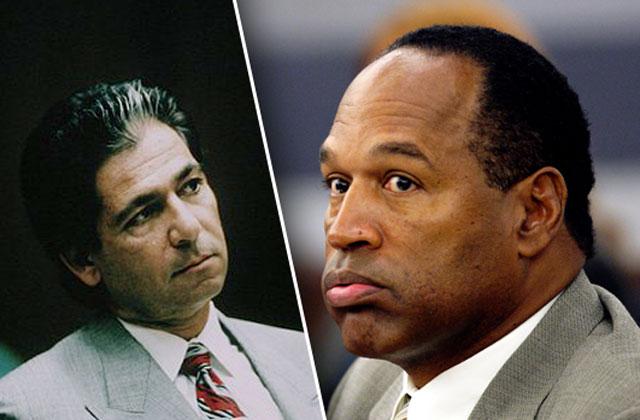 ABC Breaking News | Latest News Videos
Robert Kardashian may be remembered as O.J. Simpson's right-hand man throughout the "trial of the century" in 1994, when the former athlete was charged with the murder of his ex-wife Nicole Brown and her friend Ron Goldman, but the late attorney had his doubts from the beginning.
In an uncovered interview from 1996, Kardashian confessed to Barbara Walters on 20/20 that he always suspected Simpson's guilt, despite their close friendship.
Article continues below advertisement
"Do you yourself have doubts about O.J. Simpson's innocence?" Walters asked directly during their exclusive sit-down.
"I have my doubts," Kardashian replied plainly.
As for evidence to support his suspicions, Kardashian revealed to Walters that Simpson had failed every lie detector test during the investigation because his heart rate raced whenever Brown's name was mentioned.
He also detailed Simpson's suicidal moments during the trial's fallout, even sharing that he had suggested locations where the disgraced star could take his own life.
"I said, 'Why don't you do it right here,' knowing for some reason that he probably wouldn't," Kardashian said. "And he said — looked up at the sun and said, 'I can't do it here, I'll be baking in the sun.' I said 'O.J., you're not going to be here, your spirit's going to be gone. What do you care!'"
Meanwhile, actor David Schwimmer, who portrayed Kardashian for FX's hit series The People v. O.J. Simpson: American Crime Story, recently told The Hollywood Reporter that the trial ultimately led to the unraveling of Robert's marriage to Kris Jenner and his general health.
Article continues below advertisement
"I think it changed him profoundly in probably every way," Schwimmer, 49, said of Kardashian's work on the case. "This is just my guess, but he never really recovered after that trial. His health deteriorated, it ruined the new romantic relationship he was in. It affected him profoundly. We'll never really know, but I certainly made the choice as an actor and with the writers that the trial had a devastating effect on Robert and he's actually kind of a tragic figure."
As RadarOnline.com previously reported, the father to the now infamous Kardashian empire of children died of esophageal cancer at age 59 in 2003.