Sonja Morgan Goes On Full Make-Out Session With Mystery Woman During Wild Night Out
Sonja Morgan is living it up! On the latest episode of The Real Housewives of New York City, the star was caught on camera having a full make-out session with a mystery woman!
It all began when Morgan, 55, began gushing about newbie Barbara Kavovit, calling her "f***able" at a Paper Magazine party. Kavovit was flattered and told her co-star she too is "f***able."
"I heard that Barbara goes both ways," Morgan said in her confessional.
Article continues below advertisement
The mood was getting steamy between the two, when suddenly a brunette at the bash interrupted their conversation to ask Morgan if she could kiss her.
"Me?" Morgan asked. "Yeah."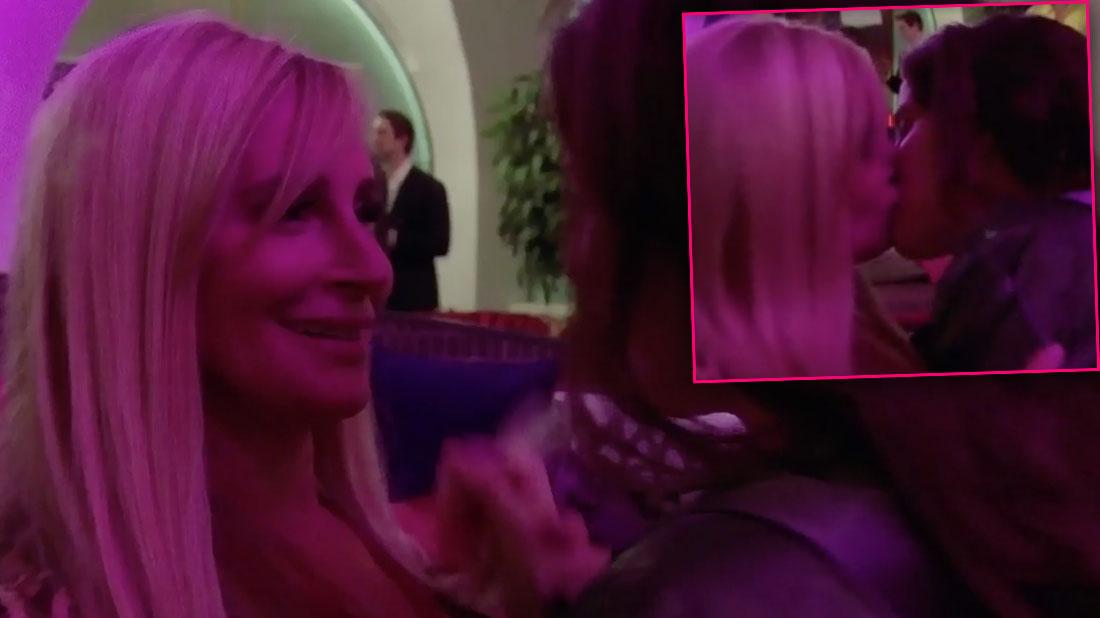 She smiled and gave the woman a little peck on the cheek, but the brunette wanted more.
"No, on the mouth," she told Morgan.
The two soon began passionately kissing, groping each other's backsides and caressing each other's bodies.
Morgan briefly came up for air to say "Wow," but then went back in for another smooch.
Meanwhile, the women were in awe.
"What's going on?" Bethenny Frankel asked Tinsley Mortimer, who just covered her mouth with her hand in complete shock.
"It was like a drive-by lesbian moment," Frankel, 48, said during her confessional.
After the kiss, the woman ran out of the party, excitedly fist pumping.