Look Ma, No Plugs! Red Hot Chili Peppers Implicated In Super Bowl Charade -- They Weren't Even Plugged In!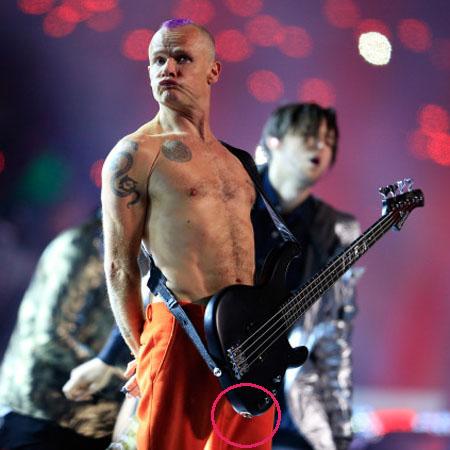 Remember when "live" music controversies were limited to pop stars like Beyoncé and Mariah Carey?
Now, rock legends the Red Hot Chili Peppers are under the scope of less-than-earnest stage work, as many reports indicate that the band members didn't have their guitars plugged (or wireless packs) in during Sunday's Super Bowl halftime show with Bruno Mars.
The controversy unfurled when a pair of noted musicians, Living Colour guitarist Vernon Reid, and Joe Bonamassa, sent separate tweets picking up on the abnormalities in the widely-viewed performance.
Article continues below advertisement
Reid wrote, "That guitar is plugged into NOTHING," while Bonamassa wrote, "Flea... I mean we all know, but for god's sake at least try to humor the children."
Watch the video on RadarOnline.com
Reid added that in a high-profile televised event as such, organizers "leave NOTHING to chance," even though they "actually DON'T want Blatantly Fake made obvious."