Not Again! Mariah Carey Caught In Lip Synch Scandal During BET Awards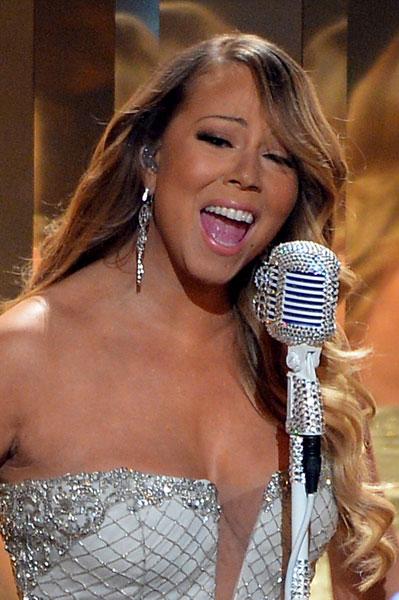 Mariah Carey looked and sounded perfect -- perhaps TOO perfect -- during her performance of Beautiful with Miguel and Young Jeezy at Sunday's BET Awards, taking tons of heat on Twitter from fans who accused her of lip synching, the second time in three months she's faced such accusations.
Among the reactions from Twitter nation to Mariah's outing:
Among the reactions -- @beachsax11 wrote,"Jeezy so shady. Talkin bout RIP to mariah Carey vocals. Died in the 90s. All that lip synching. I'm so disappointed;" while @ITZME_MYIAH added: "OHHH so i wasnt bugging... Mariah Carey is horrible at lip syncing lol."
Article continues below advertisement