'Everybody Thinks We Have Penises!' 'RHONY' Stars Mistaken For Men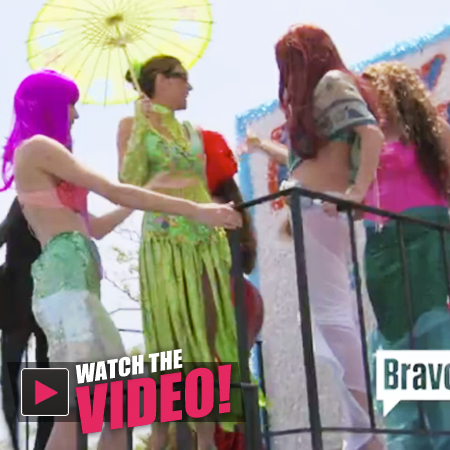 Article continues below advertisement
"You girls look gorgeous," Morgan said after she finally mounted the float. "You look elegant."
Unfortunately, that's not what the fans seemed to think.
"Sonja, it just occurred to me that everybody probably thinks we're drag queens," Taekman said to Morgan. "I'm standing there waving, thinking, 'Oh my god, everybody thinks we have penises.'"
How Housewives Stars Go From Home To Hot – See The Photos
But the question of Morgan's identity wasn't the only issue she had to deal with: She also had a dental emergency.
"I broke another tooth," Morgan told her costars. "I got the other one fixed and now this one broke. I'm falling apart at the seams."
The Countess had a solution to Morgan's problems, though.
"We'll just put a little seaweed on it," she said. "Hahaha!"