Eviction Drama! 'RHOA' Kenya Moore Calls Former Landlord 'A Vindictive, Cold Hearted, Evil Person'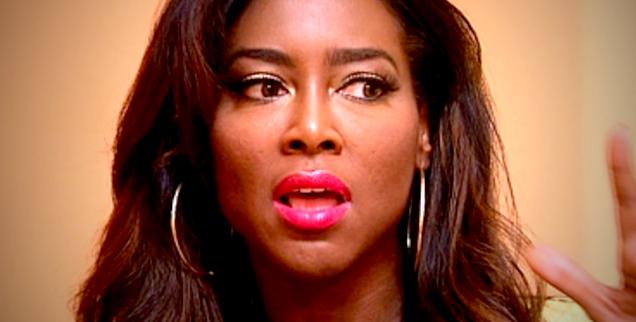 Article continues below advertisement
Moore agreed to leave the home voluntarily after Weems filed papers to evict her from the home for not paying her entire May rent: $848 in alleged past late fees and utility bills, plus $4,500 in late fees and penalties.
While moving out, Weems even called the cops to the six-bedroom suburban Roswell, Ga., property after Bravo cameras were spotted filming Moore.
Wrote Moore, "When Conya engaged in her despicable conduct, my attorney filed suit for defamation of character, invasion of privacy, and other now substantiated claims, and the judge recently issued his ruling."
According to the former Miss USA, the judge ruled in her favor.
"The judge found that when I didn't move out on Conya's two week demand, she threatened to evict me, and then started a smear campaign with the media by furnishing them with lies of late rent and a plethora of other fallacies.
"I was relieved that the judge found that I was NOT evicted as widely erroneously reported, and awarded me over $10,000 for damages against Conya for defamation of character and invasion of privacy," Moore wrote.
According to documents filed in Fulton County, Moore failed to make the full rent payment for May — she was $848 short — and also defaulted on the terms and conditions of the lease.
Despite being kicked out, a Bravo camera crew was spotted filming at Moore's former house in July.
Watch the drama play out in the new clip below. The Real Housewives of Atlanta airs Sunday nights at 8/7c on Bravo.