Exclusive
Judge Evicts 'Real Housewives Of Atlanta' Star Kenya Moore From Georgia Home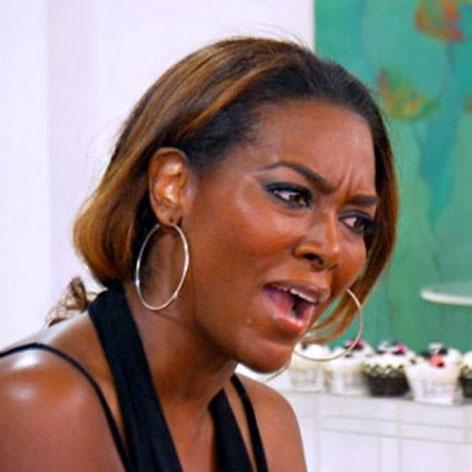 Article continues below advertisement
"I am making this statement as a result of the eviction order and judgment made against my former tenant, Kenya Moore, on June 18, 2013 in the Magistrate Court of Fulton County," landlord Conya Dillon told RadarOnline.com after the victory.
"The decision to file this eviction notice regarding Ms. Moore was reached after pursuing every possible amicable way to settle this matter privately. I am grateful that the judicial system has brought finality to this eviction process and I look forward to regaining possession of my home."
A source added: "Since the landlord is out of town on business, it may be a few days before Kenya has to officially leave because the Sheriff may require the landlord to be there for eviction. But if Kenya is wise, she's packing right now."
As RadarOnline.com was first to report, neighbors had considered the 42-year-old reality star as a "neighbor from hell" in the suburb of Roswell, where the landord had been inundated with complaints.
"The homeowner is incredibly upset at what is unwanted attention that has been caused as a result of Kenya moving into the neighborhood," a source said.
"Owners are concerned that the value of their properties are going down because she has not maintained the landscaping, nor the pool, has even storied furniture outside and her dog is always on the loose."
Moore had filed her own lawsuit against Weems for wrongful eviction, slander and emotional distress -- that too was dismissed, Dillon's lawyer Linecia L. Gilmore told Radar.