From The Hills Of Beverly To The Vegas Pole! Real Housewives Show Off Striptease Skills!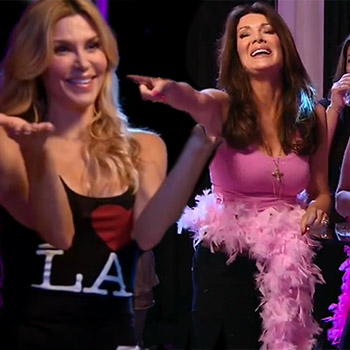 Article continues below advertisement
To ensure their routines are as authentic as possible, the ladies decorate themselves in feather boas before swinging on their poles in ridiculously high heels.
You can watch the entire new episode of Real Housewives of Beverly Hills Monday night on Bravo at 9/8C. Enjoy!