Awkward! Lisa Vanderpump Brings Up Mauricio Umansky Cheating Rumors To Kyle Richards -- In Front Of Her Family!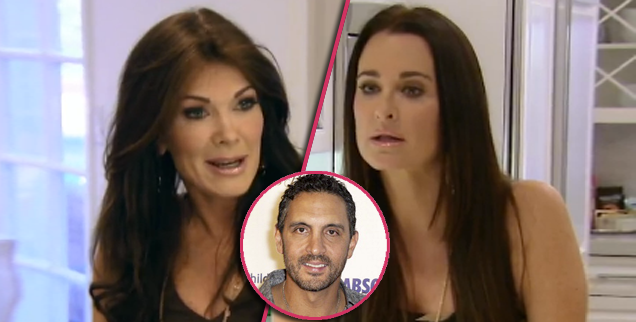 Article continues below advertisement
The frenemies were sitting in Kyle's kitchen, engaging in what seemed to be innocuous small talk about tabloid rumors, when Lisa then navigated the conversation toward uncomfortable areas.
Watch the video on RadarOnline.com
She told Kyle, "There's all these nasty rumors about Mauricio," later saying in a confessional interview she felt the best path to take, regarding the murmurs, was to address it head-on.
When Mauricio and their daughter walked in, Lisa joked he'd come home to impregnate Kyle, referring to tabloid stories Kyle was pregnant.
When Lisa pointedly alluded to Mauricio about "so many rumors" in the tabloids, Mauricio shrugged it off to tell Kyle he was going to take their daughter Portia on some errands.
Lisa said, "This is where the rumor comes that he's been seen with a younger woman," causing Kyle's anxiety to boil to the forefront.