WATCH: 'RHOBH' Witchcraft - Carlton Gebbia Threatens To Put A Spell On Joyce Giraud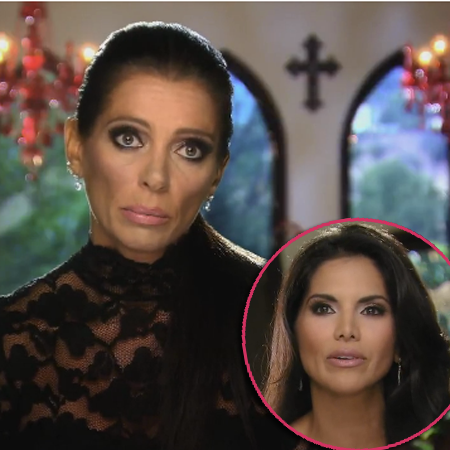 Don't mess with The Real Housewives of Beverly Hills star Carlton Gebbia!
In a preview for Monday's new episode, the self-proclaimed Wiccan ranted about her co-star Kyle Richards, claiming she was ignorant about her faith.
"She was very uncomfortable around me," Carlton observed, to which Brandi Glanville joked, "She thought you were going to cast a spell on her."
"I f—king will," Carlton said with a laugh.
Article continues below advertisement
Things quickly turned tense when Joyce Giraud chimed in with her views about witchcraft.
"Spells only get to you if you believe it. Test it out on me and you'll see. It won't get to me. I believe whatever you let into your world is what affects you," she said.
"That's bulls—t," Carlton fired back in response. "Don't come at me and say, 'I f—king don't believe that.' You know what, f—k you. When you go home tonight, watch out."
"I find it so silly. I don't believe in these things," Joyce said.
Although Carlton delivered her threat with a smirk, the hex might be real. According to the official synopsis from Bravo: "Carlton warns her to see what happens once she gets home – and something does!"