Get Out! Ramona Singer Snubs 'RHOP' Star Gizelle Bryant At Photo Op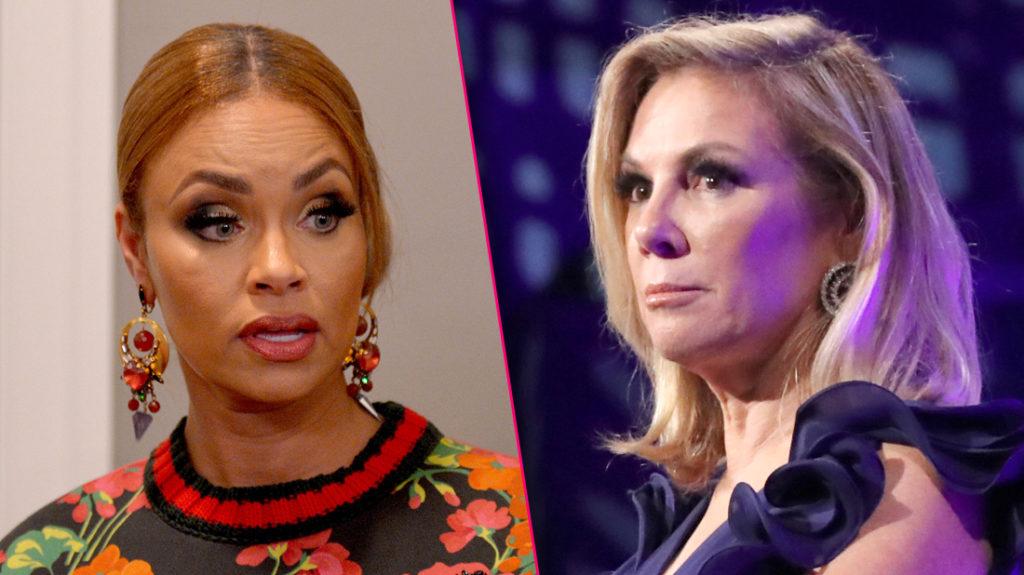 At the July 27 luncheon, Ramona gave Gizelle "the hand" gesture for her to step back -- as she tried to join the RHONY star, her former castmate Kristen Taekman, and model Flaviana Matata who were posing for a picture.
Article continues below advertisement
"Do you mind?" Ramona told Gizelle, and then adjusted her long yellow dress and got her picture taken with the other gals instead.
Listen! 'RHOP' star Wendy Osefo breaks down the "most intense fight in the show's history" in under 2 minutes.
But as the podcast's second video reveals, Ramona then let Gizelle, wearing a flowing green dress, back into the photo op and they were photographed together.
Ramona has seemingly been abusing her star status lately.
As RadarOnline.com reported last week, Ramona ditched her own daughter Avery, 24, in the VIP room at a John Legend concert.
A RadarOnline.com insider who attended the July 14 concert shot a video of Avery standing behind a metal bar with her friend Sarah Friedrich while her mom partied it up with the other VIP stars.
On her Instagram, Avery posted a beautiful photo with Ramona before the show. She also shared clips of the concert on her Instagram story, but failed to reveal how her mom left her for a better section!
Now Ramona has been caught apparently trying to enforce a housewives' pecking order!