Got Plans, Mario? Ramona Singer's Love Rat Husband VERY Excited To Learn She's Going On Weekend Trip Amid Cheating Scandal — WATCH!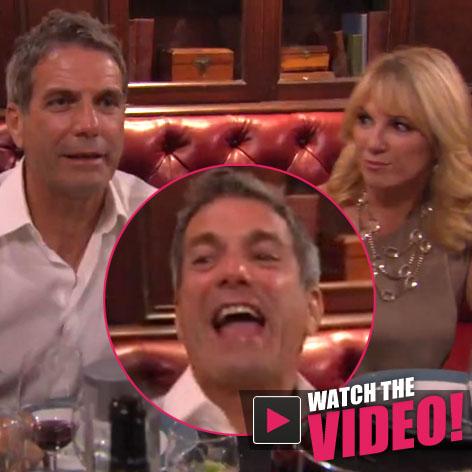 It looks like trouble was brewing in the Singer household long before Ramona filed for divorce from her cheating husband Mario in January: RadarOnline.com has obtained new video of her love rat husband reacting very excited have his wife out of town for the weekend, recorded before his cheating was exposed.
In a new preview for The Real Housewives of New York City, Heather Thomson invites her fellow co-stars and their husbands out for dinner to announce she'll be taking all the ladies on a weekend getaway to the Berkshires.
Article continues below advertisement
Before any of the housewives can react, Mario turns to Ramona and goes, "Bye, bye!"
"Thank you! Thank you. I love you," he says to Thomson, giving her a hug and kiss.
Ramona looks on, clearly not amused with her husband antics.
"No one vacations in the Berkshires. No one I know. No celebrities. No one famous. Everyone goes to the Hamptons," Ramona insists.
Mario jumps in to inquire, "Where are the Berkshires?"