'She's Out Of Control!' Ramona Singer's Ex Mario Begs For Help In Frantic 911 Call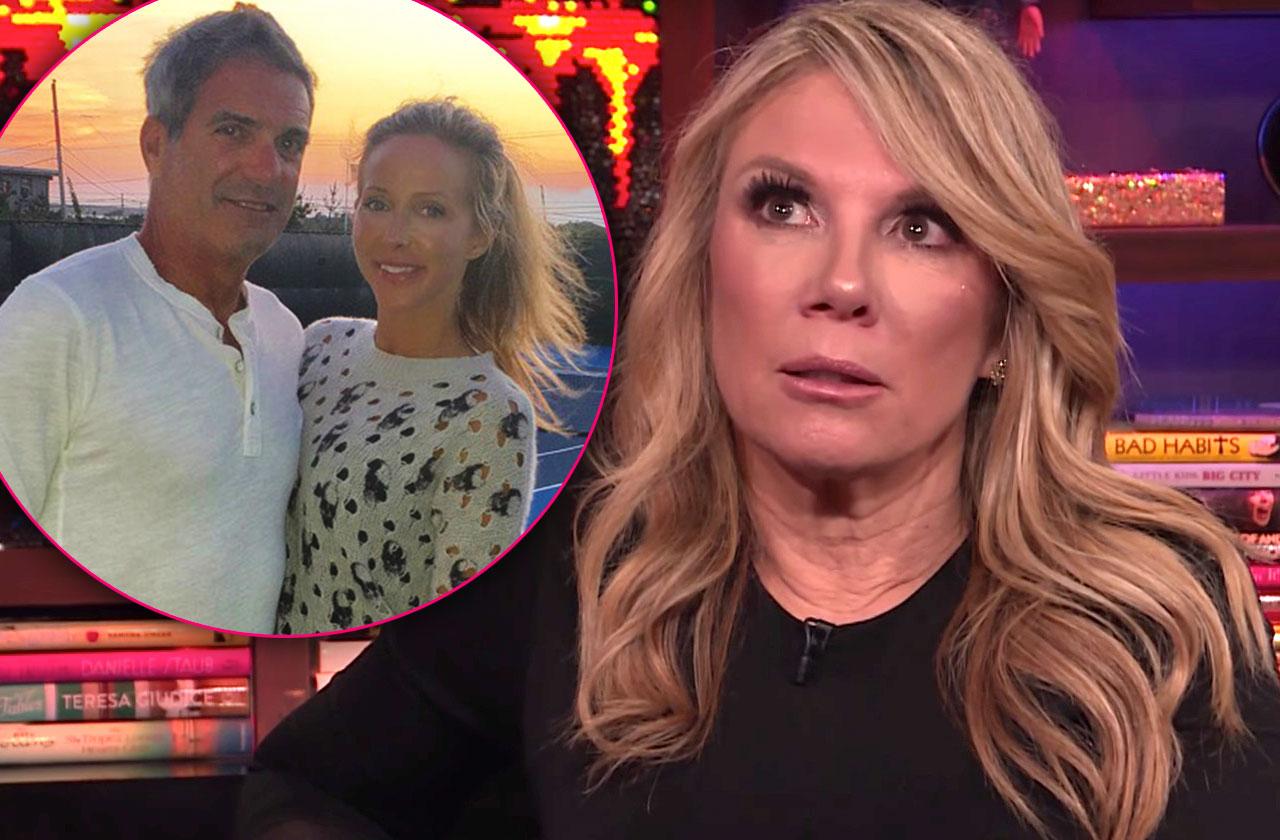 Mario Singer's mistress Kasey Dexter called the police on him because she feared for her life, but is she really the one in danger? In a 911 call exclusively obtained by RadarOnline.com, Ramona Singer's ex-husband begged police to come to his home during a fight with his ex-girlfriend.
As RadarOnline.com exclusively reported, Singer, 64, split from Dexter, 36, after he caught her cheating on him with another man in footage obtained from a hidden camera in their Florida home. When she refused to leave the house, he slapped her with eviction papers on January 26.
Article continues below advertisement
In the first 911 call exclusively obtained from the Boca Raton Police Department, Singer requested a cop escort him to his home.
"My ex-girlfriend, I served her with papers by the sheriff to get her out of my apartment," he explained. "I'm afraid to go to my apartment. She may still be there. I would like to be escorted there because she could claim that I hit her. I don't want to walk into this apartment without a police officer."
He added of Dexter's affair, "She may be screwing some guy in my apartment!"
Police accompanied Singer to his home.
In the second 911 call, Singer explained how he locked himself in a room during an explosive fight with Dexter.
"I came home and she's drunk," he said. "I locked myself in one of the rooms. She's banging on the door. She's threatening me. She's saying I hit her. I'm locked in one of my rooms. She's out of control."
Article continues below advertisement
He then begged, "Please get somebody here. I can't get her out. She won't leave."
As RadarOnline.com previously reported, Dexter called the police on Singer when he allegedly threatened the man she cheated on him with.
"He made threats," she said. "I cheated on him so now he's going crazy. Like, are you going to kill me? I'm scared!"
She then explained how Singer filed papers to have her evicted from his home.
"He sued me when he found out I cheated on him," she said of the eviction lawsuit. "Yesterday he offered me $4,000 to move out. I said, 'I'm not f**king moving out. This is my home!'"
She added, "I don't know what he's capable of."
Police were called to their Florida home three times in February for domestic disputes after he learned of the affair. Police confirmed the disputes were not physical and no arrests were made.
A source previously told RadarOnline.com of her affair, "She did cheat on him. She felt so alone in the relationship. She wanted to get married and have children, but he told her, 'Don't ruin your body. He would tell her they would travel everywhere, but he gave her false promises."
Singer cheated on his wife of 27 years with Dexter. Ramona filed for divorce from her husband in 2014.
Stay with RadarOnline.com for the latest updates to the story.
We pay for juicy info! Do you have a story for RadarOnline.com? Email us at tips@radaronline.com, or call us at 800-344-9598 any time, day or night.