Piers Morgan On Chelsea Handler's 'Suck My A**' Remark: She Was Flirting With Me!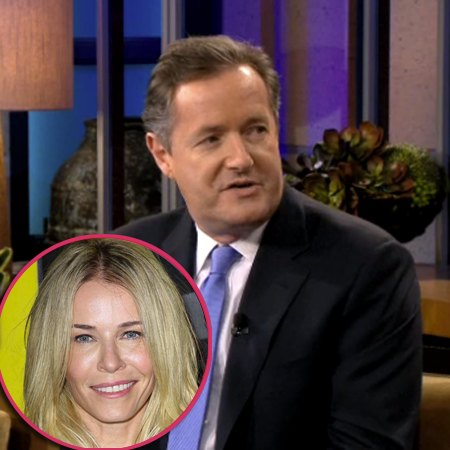 Piers Morgan explained his extremely uncomfortable exchange with Chelsea Handler on Chelsea Lately Wednesday during an interview on The Tonight Show with Jay Leno Thursday – a story that received so much attention, he found himself trending on Twitter.
Referring to Handler, the unflappable British journalist, trying to put it in gentlemanly terms, told Leno, "Things got a little touchy between us, and she ended up inviting me to do something to a certain part of her anatomy, and that's why we're trending. I can't tell you because you're a family show."
Article continues below advertisement
Replied Leno, "No, this is a dysfunctional family show. What did she say?"
Morgan – taking the bait said – "She told me to suck her a**. Now, I'm an English gentleman, and we just don't do that kind of thing where I come from, so I have to make myself very clear."
"Well, welcome to America!" Leno quipped, adding, "now admittedly, you were flirting…"
"I think she was flirting," Morgan replied. "She was misreading the signals."
During Morgan's appearance on Chelsea Lately Wednesday, Handler also said he had "molester eyes" and added, "You are so annoying, you are so obnoxious and you wonder why everyone hates you."
Morgan also told Leno that his journo wife wrote an article for a British newspaper entitled, My Husband Is Cheating On Me With 3,000,000 People, which was about his Twitter addiction.
He called it "a terrifying read," saying his wife shared that he missed his daughter's first steps as he was busy boasting about his number of followers.
Watch the video on RadarOnline.com
"It is quite addictive," he said.