Another Leo Feud! Paul Rudd Still Upset That He Lost 'Titanic' Role To DiCaprio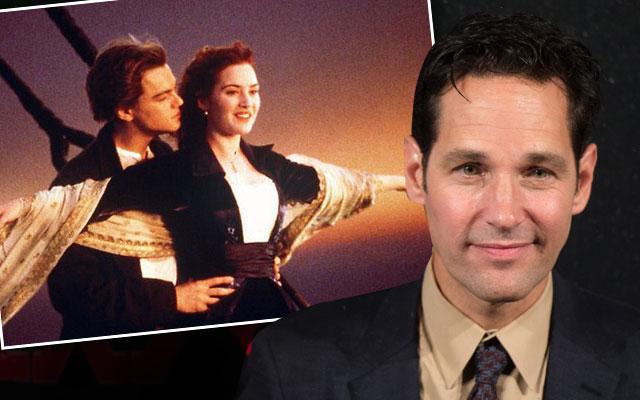 Is Paul Rudd bitter about Leo's success? The actor admitted on The Late Late Show With James Corden last night that he's STILL bummed he lost the role of "Jack" in Titanic to DiCaprio!
Rudd, 46, sat alongside Diane Lane in an interview with James Corden and they discussed roles that they missed out on.
Lane, 51, spoke about how she auditioned for the lead role of 1990 film Pretty Woman, which was famously acted by Julia Roberts, but that story did not compare to rejection that Rudd had received.
Article continues below advertisement
"I auditioned for Titanic," Rudd exclaimed, referring to the 1997 blockbuster.
He confessed, "I wanted to really get the part because my dad was a Titanic historian."
"I knew so much about the ship. I went into the audition talking about the kind of steel that was used!" Rudd claimed. But to his surprise, the casting directors were not impressed.
Still, he thinks he could have done a great job, and recreated the film's iconic scene with Lane to prove it!
Watch the video and let us know: Do you think Rudd should have gotten the part?