Exclusive
Not Just The Golden Globes! Inside Lady Gaga's Feud With Leonardo DiCaprio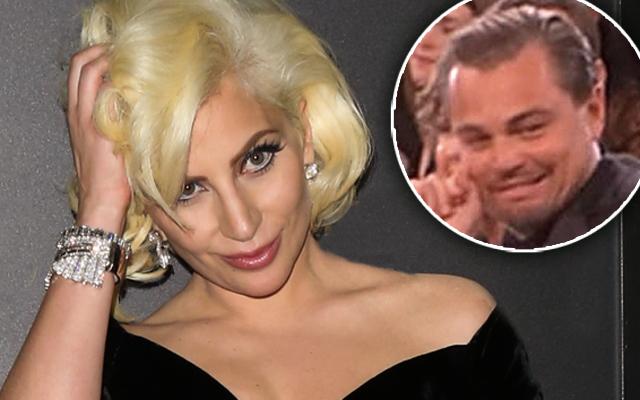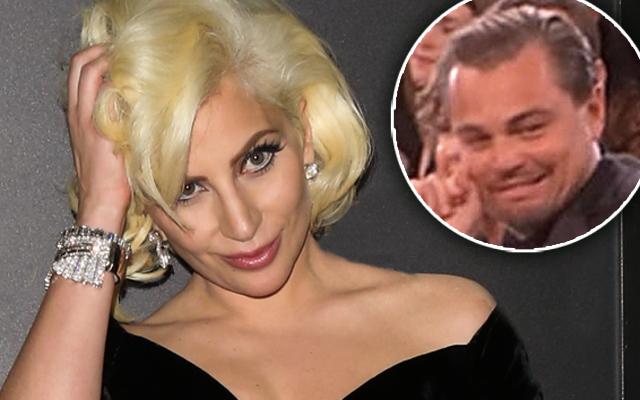 Article continues below advertisement
Lady Gaga may have not bumped into DiCaprio by accident when going to accept her huge honor for her work on the hit series American Horror Story: Hotel, as RadarOnline.com was the first to report. The shade throwing actually began before the show, according to insiders, when DiCaprio, 41, was overheard dissing the singer-turned-actress.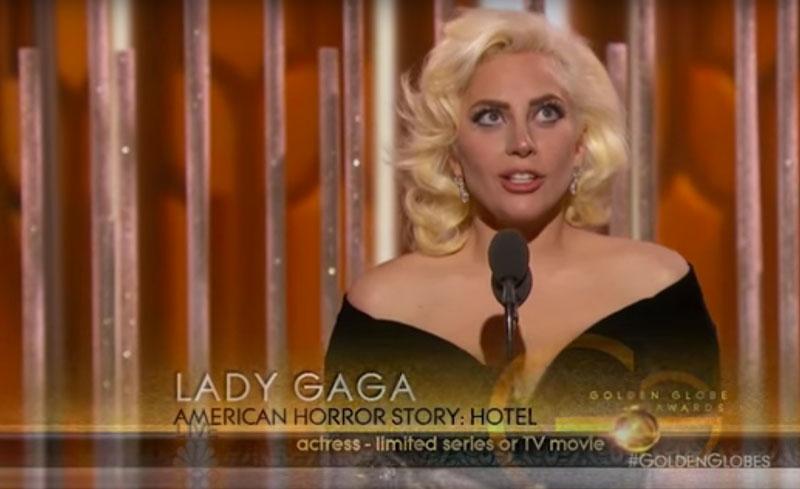 While her bump and his over-the-top reaction were hard to miss, she didn't address the incident onstage.
Article continues below advertisement
Gaga handled it with dignity and grave, posting this photo on her Instagram, which simply read, "never give up!"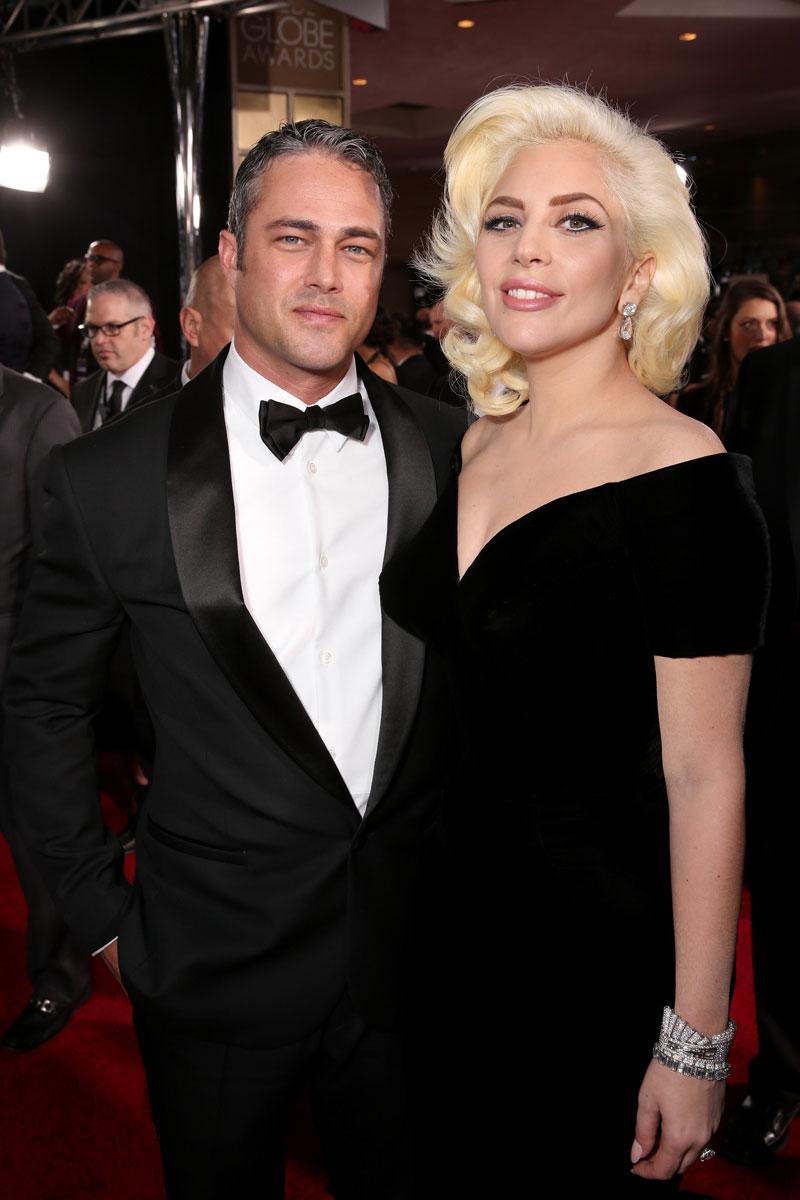 However, as RadarOnline.com reported first, Gaga's hunky future movie star future husband, Taylor Kinney, 34, approached DiCaprio at the official Fox Hulu after party to let him know in bro code that his behavior during Gaga's Globe moment was just not cool! DiCaprio immediately apologized, insiders said, though he'd told reporters it was simply an accident.
Article continues below advertisement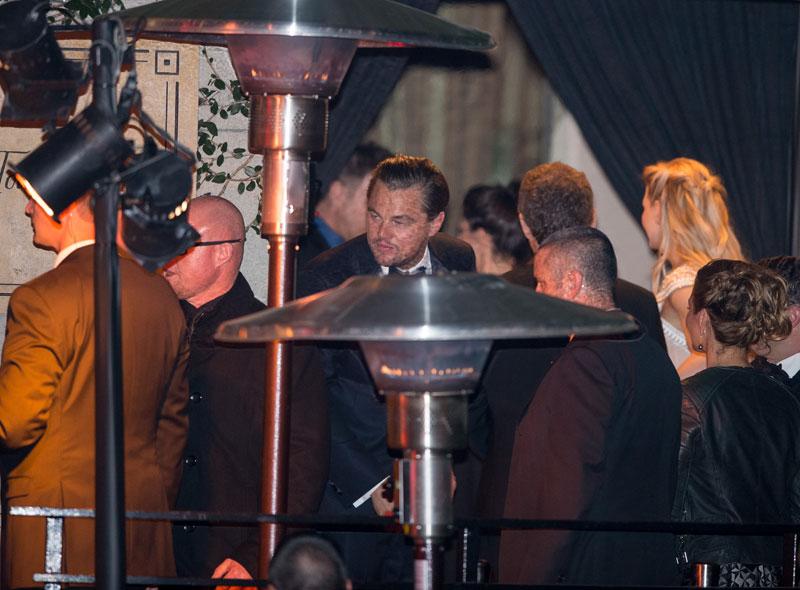 Gaga accepted his apology at the CAA after-after-party at Sunset Tower Hotel. The next day, she officially switched management teams from her longtime allies WME to movie star agency giant CAA. As RadarOnline.com also first reported, Lady Gaga has decided to become a serious actress and will continue to pursue sought-after television and movie roles. In addition to actual acting talent, the artist possibly formerly known as Lady Gaga will, in a weird twist of fate, be sharing the same management with DiCaprio now that she is at CAA Agency!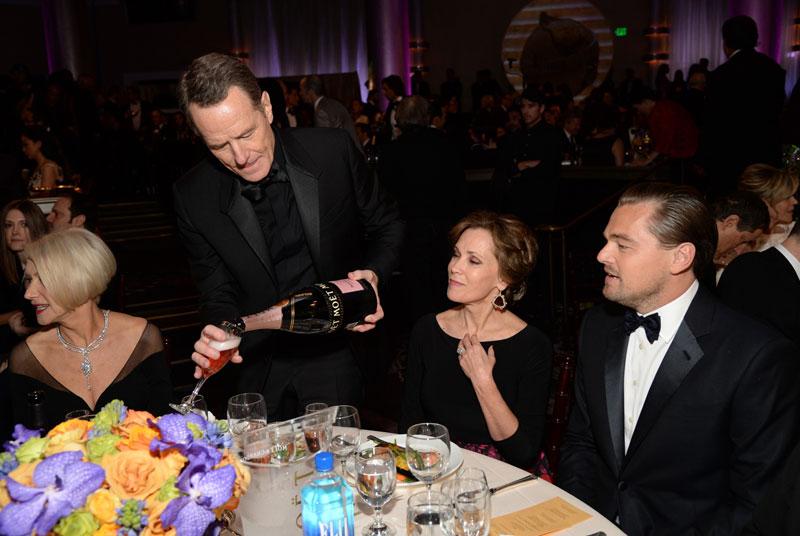 DiCaprio told Entertainment Tonight – who alerted him to the fact that his shade throwing was captured for the world to see – that "he didn't know WHAT was walking by him."
Even though she is switching courts, Queen Gaga still speaks her truth when she posted this response on her Instagram, which read: "I am so grateful to the Hollywood Foreign Press. Thank you Taylor for being right there for me the whole way through. Monsters, never lose hope in yourself. This is for my brilliant manager @wanaynay Staying in the fight is the true test. Never give up on your dreams."