She's Just An Average Teen! Paris Jackson Admit She Has Acne, Gives Makeup Tutorial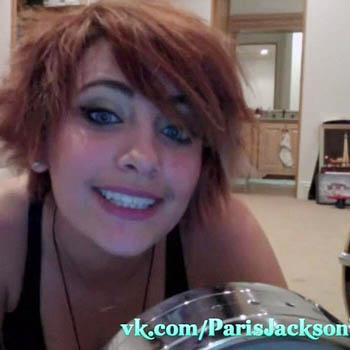 Paris Jackson isn't shy about showing off her naked face – acne and all!
The 15-year-old daughter of the late King of Pop Michael Jackson, who is famous for sharing details about her teenage life with her followers on Twitter, appears in a new YouTube video where she candidly gives full-on makeup tutorial and opens up about her skin issues – and RadarOnline.com has the adorable video.
"This is my face. Kind of a shocker," the high school student says to the camera.
Article continues below advertisement
"Yes, I'm pink the face. Yes, I have acne," she confesses, also admitting that she doesn't like the way she looks when she isn't wearing makeup.
In the 20 minute long video, she shows off her favorite products and gives pointers on how to apply them.
However, Paris claims that she didn't put the video on YouTube herself.
"Just a heads up to those who have seen the makeup video," she tweeted Monday.
"I really don't know how that got onto youtube haha I actually don't have a account. But it's not a big deal..I hope you guys liked it tho and didn't think I'm too crazy..I get weird when I'm not around people lol."
radar_embed service=brightcove src="http://c.brightcove.com/services/viewer/federated_f8/1418452869" width="486" height="412" fv="videoId=2432558481001&linkBaseURL=http%3A%2F%2Fwww.dailymail.co.uk%2Ftvshowbiz%2Farticle-2335654%2FParis-Jackson-pokes-fun-saying-yes-I-acne-candid-video-make-tutorial.html&playerId=1418452869&viewerSecureGatewayURL=https://console.brightcove.com/services/amfgateway&servicesURL=http://services.brightcove.com/services&cdnURL=http://admin.brightcove.com&domain=embed&autoStart=false&"