Oscar Pistorius Murder Trial: Paralympian's Lawyer Argues Evidence Was Mishandled In Bungled Crime Scene Investigation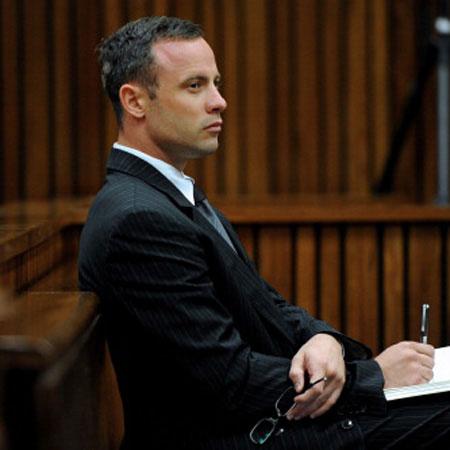 In day 12 of the Oscar Pistorius murder trial in South Africa's Pretoria Magistrate's Court Tuesday, the athlete's attorney Barry Roux attacked, dissected and nitpicked the job done by investigators in the wake of the Olympian's Feb. 13, 2013 shooting of girlfriend Reeva Steenkamp.
Roux essentially claimed that it was a "too many cooks" situation, that a prevalence of detectives and officers -- not on the same page as one another -- left a sloppy mess of a crime scene in which evidence was shuttled around the room and contaminated, all in a way that flouted police procedure and left his client painted in a bad light.
Article continues below advertisement
Roux grilled Warrant officer Bennie van Staden, who snapped hundreds of shots in the bathroom Steenkamp died in following the shooting. In once instance, he showed the police photog two images from Pistorius' room, of a CD and remote in different places.
"How does it happen that there's such a great disturbance of that scene?" Roux quizzed the official, who said he wasn't sure how the items were moved.
Roux pointed out that how "it seems there was movement of the bat" in one set of photographs, to which van Staden said, "It seems like that."
Watch the video on RadarOnline.com
ABC US News | ABC Business News
As we previously reported, should Pistorius be convicted of premeditated murder, he could be sentenced up to life with a 25-year minimum sentence. If convicted of murder, he could face up to 15 years behind bars.
With no jury trials in South Africa, Pistorius' fate rests in the hands of the presiding judge. In South Africa, where Pistorius had been acknowledged as a sports superstar, the legal proceedings have been dubbed "the trial of the century," the same moniker media pundits in the states referred to the O.J. Simpson trial as in the mid-90s.