Exclusive
Oprah Winfrey Paid Off Woman Who Accused Her Father Of Exposing Himself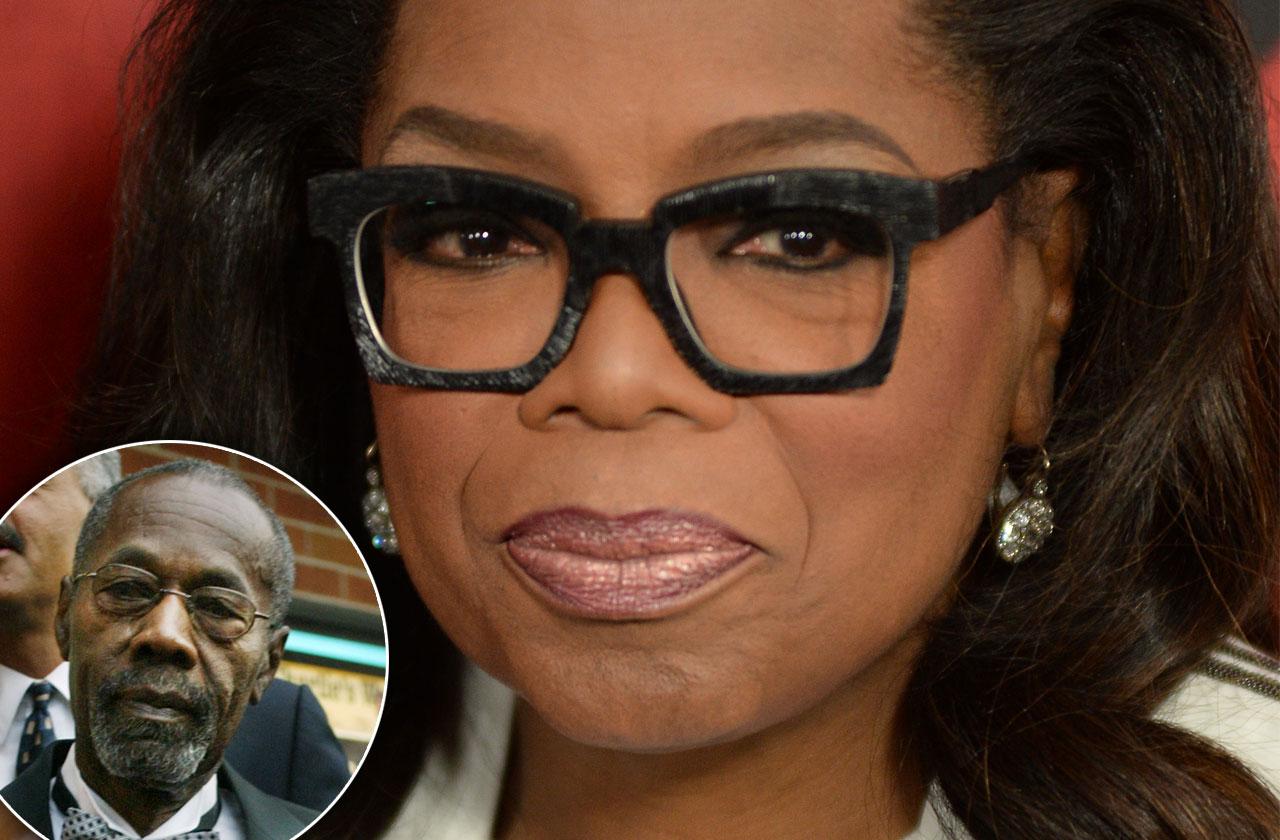 Oprah Winfrey paid off a woman who accused her father Vernon of exposing himself, RadarOnline.com has learned exclusively.
In an interview with Radar, a woman who claimed Vernon Winfrey flashed her 22 years ago has finally broken her long, self-imposed silence to lift the lid on decades of pain and bitterness she suffered at the hands of Oprah's lecherous father.
Pamela Kennedy-Gordon, who says Winfrey gave her $50k to keep quiet, tells us she was a fresh-faced, 28-year-old college hopeful when she visited Vernon, now 84 and ailing, at his Nashville, Tenn., barbershop in 1995.
Article continues below advertisement
She told Radar she made the pilgrimage in hopes of getting money from the Vernon Winfrey Scholarship Fund to attend Tennessee State University.
Instead, she claimed Vernon exposed himself and told her, "You could really make an old man happy."
She further alleged he then kissed her while she shrieked, "No, don't touch me!"
While a misdemeanor sex rap was leveled against Vernon, the charges were quickly dropped due to a lack of evidence.
"Oprah was very involved!" said Pamela, who pressed a civil suit against vile Vernon. But, she added, Oprah "got her team on board."
While Pamela took a polygraph test to prove the troubled famous father did exactly what she said he did, 63-year-old Oprah "didn't want to admit it happened" and "got back on TV and stated her father was innocent!" she said. "That really blew me away. Oprah and her dad just took these things to a different level."
Ultimately, the case was settled for $50,000 — but Pamela, who went on to become a respiratory therapist, is still scarred. "They said, 'Let's just pay Pamela off,' but I wasn't trying to get rich," she said. "I would have preferred her father to just admit that he was wrong."
Instead, Pamela added, Oprah "is going to protect herself so she's clean to the outside."
We pay for juicy info! Do you have a story for RadarOnline.com? Email us at tips@radaronline.com, or call us at 800-344-9598 any time, day or night.