Jodi Arias Doesn't Suffer From Battered Woman Syndrome, Prosecution Expert Insists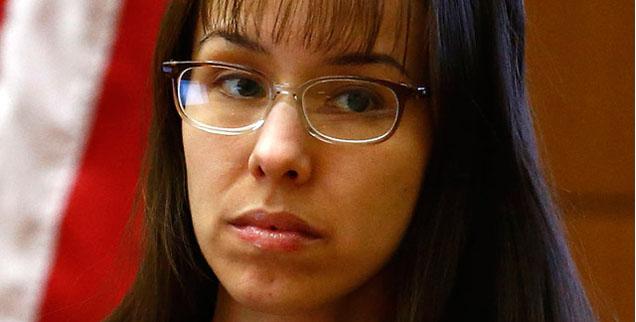 There was high drama in the Jodi Arias courtroom on Wednesday even though the hearing was mysteriously dismissed early for unknown reasons by Judge Sherry Stephens.
Defense lawyer Jennifer Willmott and psychologist Janeen DeMarte went head-to-head in the Maricopa County Courtroom in Phoenix, Arizona, sparring over the young expert's qualifications and her legitimacy to judge the murder defendant's state of mind around the time of Travis Alexander's grisly June 2008 death.
Article continues below advertisement
Barely looking older than her subject who faces the death penalty for the violently gruesome crime, the Michigan State University graduate evaluated Arias for 12 hours just a year after she got her license, and currently has eight years of practicing as a psychologist.
"I've had a lot of experience in domestic violence and working with people in domestic violence... It determines how you define expert," explained DeMarte, who earns $125 an hour for therapy but – like defense expert Alyce Violette before her – gets $300 an hour for testimony, and $250 an hour for non–testimony work.
Keeping cool and calm under pressure, DeMarte detailed how she administered a post traumatic stress disorder test that revealed Jodi had both "anxiety and depression," and a surprisingly high IQ, and went on to reveal that the elevated scores on Arias' tests could be symptoms of PTSD as well as personality disorders.
She determined that Arias does not suffer from Battered Woman Syndrome, but did test high on a scale for "self concept" that includes traits like esteem and identity issues.