It's An Outrage! Workers Distributing 'Obama Phones' To The Poor Encourage Selling Them For Drugs, Shoes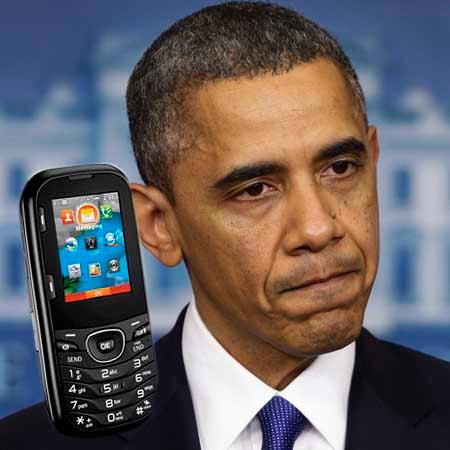 A new video shows workers handing out the "Obama Phone" -- the crown jewel of the FCC's $2.19 billion Lifeline program to bring telecommunications to low-income households -- to planted actors boasting they'd resell the phone for money to buy drugs (or just pocket the cash) to the indifference of the workers handing them out.
To qualify for the phones, individuals must identify themselves as being in the eligible economic group using their tax statements or Electronic Benefits Transfer card (which illustrate eligibility for welfare benefits into the stats).
Article continues below advertisement
In one clip, presented by conservative activist James O'Keefe of Project Veritas, a man is seen venturing into a Stand Up Wireless store in Philadelphia, telling the worker he wants an Obama Phone to sell and raise funds for his heroin habit.
"Whatever you want to do with it … hey, I don't judge," the worker replied, smirking.
In another one, when a recipient of the phone is asking a worked to appraise its' value, she tells him to check out the local pawn shop circuit.
"OK, so I could get the phone and then sell it?" the plant asked the worker, who responded, "Yeah, I don't care what you do with it."
In another clip taken at a Terracom outlet in Minneapolis, a female plant tells a worker she wants to sell her phone for a new pair of shoes, which causes the worker to laugh.
A TerraCom rep told MailOnline that the company, one of a few involved in the Lifeline program, was keeping tabs on the situation and would take appropriate action where necessary.
Article continues below advertisement
Watch the video on RadarOnline.com
"We will immediately look into this matter," the TerraCom rep said. "This kind of behavior is not acceptable and swift action will be taken to address this situation, including the employee's termination from TerraCom.
"We are going well beyond the spirit of the FCC's rules regarding the Lifeline program to ensure that we are preventing and/or quickly identifying potential cases of fraud, waste and abuse in the system."
The phone gained fame and notoriety when a video of a female Obama supporter touting the phone went viral, with the woman saying, "He gave us a phone. He gonna do more!"
youtube