Nicki Minaj Crushes Singer With Harsh Review On American Idol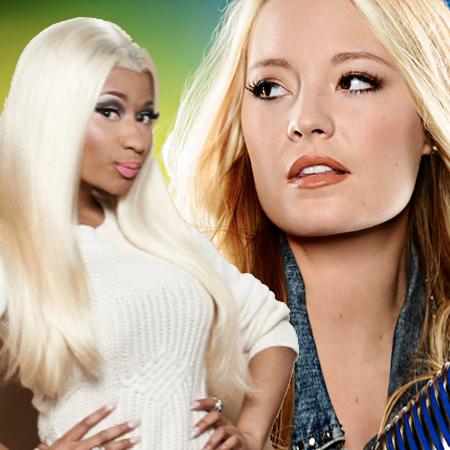 Nicki Minaj is giving American Idol producers their money's worth.
The brash singer has picked up where Simon Cowell left off, crushing a contestant with her scathing review on Wednesday's edition of American Idol, and we've got the clip for you right here on RadarOnline.com.
The "Super Bass" singer called out Janelle Arthur, who teamed up with Kree Harrison to sing Madonna's 1989 hit "Like a Prayer."
Article continues below advertisement
"Kreedom almost made it look like she flew in to do a duet with an Idol contestant today," Nicki said as a mortified Janelle did her best to stay composed on the live broadcast. "I love you girls together, but Kree definitely outshined you, my darling."
Mariah Carey saw a golden opportunity to undermine her rival Nicki after Janelle sang The Supremes' "You Keep Me Hangin' On" in an acoustic set.
"Anything that anybody said earlier, she just proved them wrong," Mariah told Janelle, who could no longer hold in her emotions, tears drizzling down her cheeks.
Call Nicki a heel if you must, but her snarky attitude is exactly what critics said was missing during the Steven Tyler and Jennifer Lopez era, as both entertainers were criticized for being too nice to the contestants so as not to compromise their own images.
Watch the video on RadarOnline.com