Argentinian Cardinal Jorge Mario Bergoglio Becomes First Latin American Pope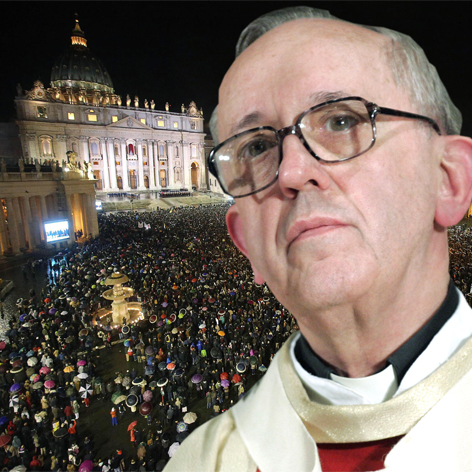 And the new pope is…
After two days of deliberation the Roman Catholic Church announced the new spiritual leader on Wednesday as Cardinal Jorge Mario Bergoglio of Argentina.
The 76-year-old becomes the first Latin American to be named papal leader. And he chose the name Pope Francis I.
The historic decision was announced in Rome just after 8 p.m., local time.
Pope Francis served as Archbishop of Buenos Aires - the city of his birth - from 1998 - three years later Pope John Paul II made him a cardinal.
Article continues below advertisement
While he preaches the message of compassion towards the poor and has kissed the feet of 12 AIDS patients, he is known to be very conservative in his beliefs - speaking out against gay marriage when it was legalized in Argentina in 2010, and condemning same sex couples being allowed to adopt.
He also - not surprisingly - is strongly against abortion, contraception and euthanasia.
Shortly after white smoke was released from the Sistine Chapel, the new pope was greeted with an enthusiastic crowd of faithful Catholics, whom he blessed in his first papal public address.
Last month his predecessor Pope Benedict XVI stunned the world by resigning, becoming the first papal leader to decide to do so since 1294.