Need A Good Laugh? Watch Sarah Paulson Do Her Uncanny Holly Hunter Impression!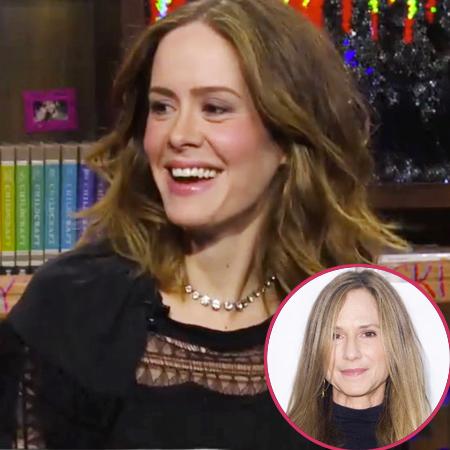 Move over Rich Little. (If you're under 40 and don't know who he is- Google him!)
Lovely Sarah Paulson from American Horror Story: Asylum did her uncanny impression of Holly Hunter on Bravo's Watch What Happens Live on Tuesday night, and if you missed it, RadarOnline.com has the hilarious clip for you.
Watch the video on RadarOnline.com
Paulson – who stars as a reporter unfairly locked up in an asylum in Ryan Murphy's creepy 1960's mini-series on FX – also does spot-on impressions of Kathleen Turner, Julia Roberts' smile (from the side) and even a dolphin. (Watch five minutes into her appearance on Late Show with David Letterman back in 2009.)
Article continues below advertisement
American Horror Story: Asylum airs Wednesdays at 10pm on FX.
Watch What Happens Live – hosted by the charming Andy Cohen - airs Sundays through Thursdays @ 11/10c on Bravo.
hulu id=wzgct3cluysueu6bdmx4ba width=512