Exclusive
Read The EXPLOSIVE Legal Letter Demanding Mohamed Hadid's Mega-Mansion Be Demolished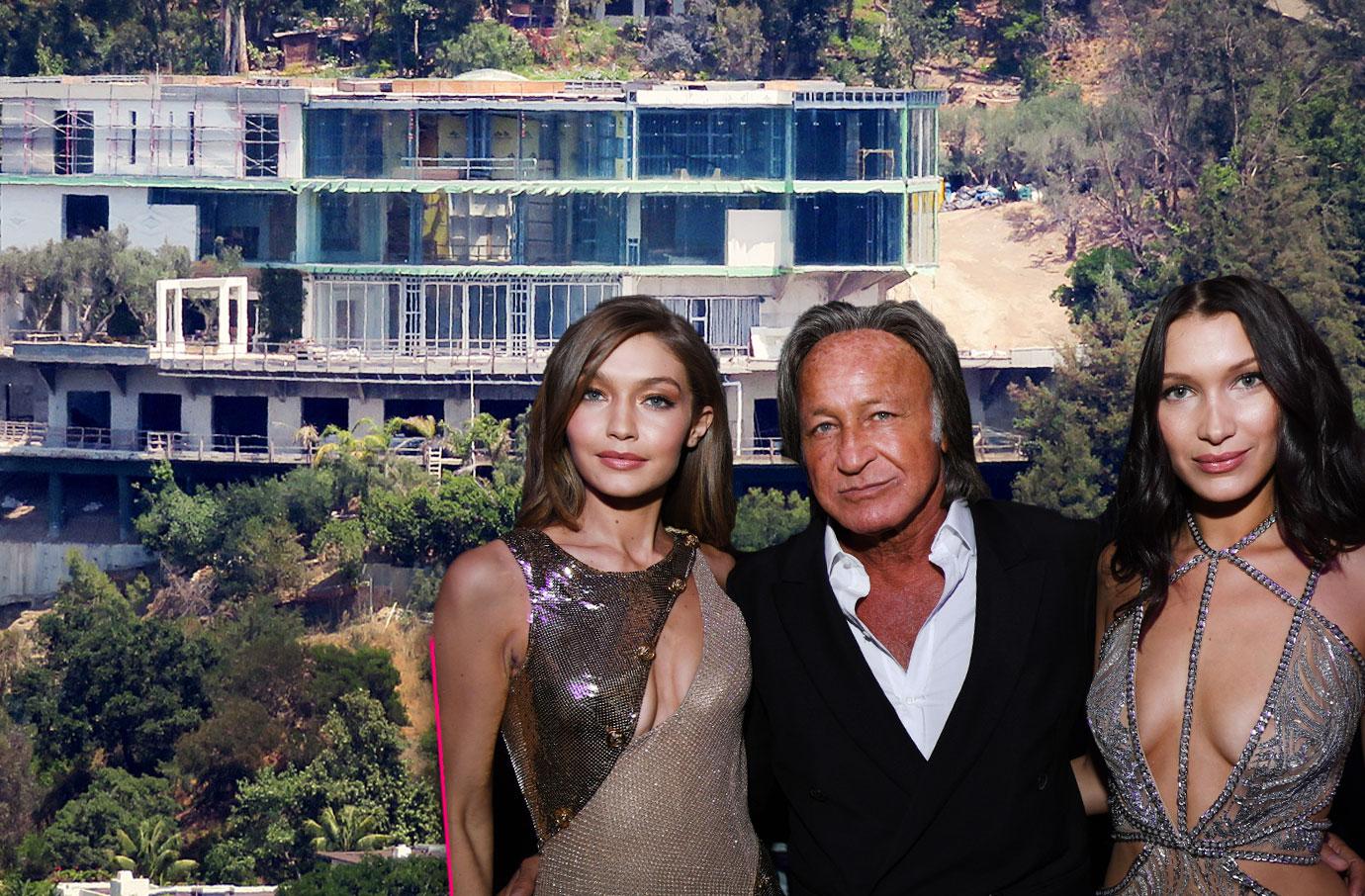 Bel Air blow up! Mohamed Hadid is facing time behind bars for his criminal actions over his mega-mansion, but RadarOnline.com has exclusively obtained an explosive letter demanding that the property be demolished ASAP.
Gigi and Bella Hadid's multi-millionaire father pleaded no contest to criminal charges over the 30,000 square foot monstrosity that he attempted to build in the tiny Los Angeles enclave but he has been adamant that he will not tear the structure down.
Article continues below advertisement
City Councilmember Paul Koretz sent a scathing letter to the Department of Building and Safety, blasting his "illegal actions," and urging that the home, nicknamed the Starship Enterprise for the size, be demolished.
"We find ourselves continuing to deal with this matter because of countless misrepresentations and misconduct by the developer who currently faces criminal charges for his actions at the property," Koretz wrote in the letter dated June 23, 2017 obtained by Radar.
Koretz explains that Hadid, who wanted to keep building on the property, was still submitting plans for the property that did not differ from what was already in place. "In other words, he is attempting to reap reward from his illegal actions."
Koretz continued his argument for demolition, writing: "Allowing the developer to continue playing games by pretending to the judge in his criminal proceeding that he is close to getting permits for his home does a disservice to the community and it should cease. There is no way that this project could ever move forward through the mere issuance mayor of ministerial permits and LADBS should stop indulging that fantasy."
Article continues below advertisement
Hadid gave an interview to Town & Country magazine about his unwavering stance on the house, saying: "Demolish this house? Never! This house will last forever. Bel-Air will fall before this will."
Koretz implored the Department to take final actions against the structure. "There is one path forward here and that is to designate 901 Strada Vecchia a nuisance and compel the owner to abate the hazardous condition currently existing at the site through demolition of the project."
Hadid's neighbor, attorney Joe Horacek told Radar that he agreed with Councilmember Koretz' opinion on the demolition of the property. "In my view, it is also right on point, with demolition being the only realistic and safe path forward; and now is the perfect time since we are past the rainy season," Horacek told Radar.
Hadid's sentencing for the criminal charges was originally scheduled for June 27, 2017 but has been postponed.
Stay with Radar for updates to the story.
We pay for juicy info! Do you have a story for RadarOnline.com? Email us at tips@radaronline.com, or call us at 800-344-9598 any time, day or night.