A Wedding Is NOT On Millionaire Matchmaker Patti Stanger's Bucket List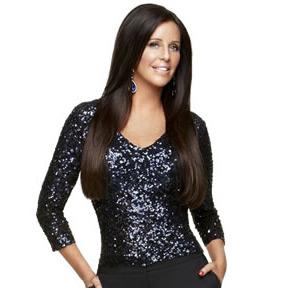 Article continues below advertisement
And it also sounds like Stanger, 51, might have to check off one of her items without Krause, 43.
"What's on my bucket list is to learn how to ski," says Patti. But she adds, "my boyfriend doesn't like the cold. I really want to go to Aspen, and I've never been there."
That's not all Patti wants to do before kicking the bucket. "I'm launching a fashion line next year," she reveals. "It's a tribute to my parents. Both my parents are deceased and they were in the fashion industry. My dad owned four dress companies and a jewelry business."
Her third item on the list? "To meet Madonna," the assertive TV star says. "I love you Madonna! Always have! Always will!"
But no wedding on the list? As Stanger might say herself to a client on The Millionaire Matchmaker, "that's not sexy!"
The Millionaire Matchmaker airs on Bravo Tuesday at 10/9c.