Michelle Duggar Reveals Dark Secret: 'God Is Convicting Me About My Anger Problem'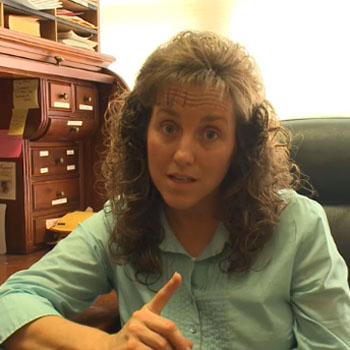 Michelle Duggar always seems to have a smile on her face and a loving tone of voice, but the mother of 19 admits a dark secret that she has – she struggled with an anger problem when her children were young.
The 19 Kids and Counting reality show matriarch made the admission in a new video blog obtained by RadarOnline.com where she explained how she overcame her "anxiousness" and "anger" with the help of The Lord.
Article continues below advertisement
"I don't always stay calm," Jim Bob Duggar's wife admits.
"Years ago The Lord really broke my heart about my anxiousness and my anger. I think we all struggle with that. The feelings of frustration and anger building up and how do we deal with that?"
Michelle said she found her answer in a Wisdom booklet she was studying with her young children.
"The one point that stuck in my heart, just pierced through my being, was the point about a soft answer turns away wrath," she described.
"I just began to cry. I said 'I want you children to know that mommy loves you and I really am a nice person and I don't want you to think I'm this mean mommy.'"
Michelle, who depends daily on her faith said she spoke to her children about her problem, telling them: "God is really convicting me about my anger problem and my heart of not showing you God's kind of love during these times and moments of my mommying you. Would you please forgive me?"
She said that her life changed after she had that revelation.
"It was like pouring ice cold water on a hot head when you have one of your little ones say 'Mommy, you're kind of getting angry.'"
Which is when Mama Duggar says she changed her tone for good, saying "At that point I chose to lower my voice and whisper."