A Must-See: Monticello Mayor Pulls A 'Rob Ford' After DUI Arrest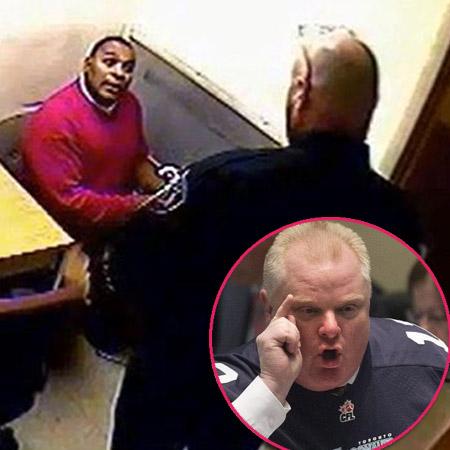 If you liked Rob Ford, you'll love Mayor Gordon Jenkins.
The Monticello, New York mayor went nuts after he was taken into custody Nov. 16 in connection with suspicion of drunk driving, and his jailhouse rant was all caught on tape, making for the same brew of politics and hysteria that has thrust the Toronto mayor into the limelight this month.
He told one officer, "You know something? "I'm the one that hired you in this job, man. I mean, it doesn't matter. It doesn't matter about that. But you know something? How the f**k you guys going to play the game?"
Article continues below advertisement
He then said, "Call me the n-word, because that's what I am when I'm right here in handcuffs. But you know something? I don't give a f**k."
The rambunctious politician turned to another lawman and asked, "What are you going to do? Put me in jail five years? I'll get out in five years, and I going to f**ing tell you what the f*k you did to me, and I'm going to come back to you."
Watch the video on RadarOnline.com (WARNING: Video Contains Profanity)
The beleaguered public servant was subsequently charged with driving while intoxicated, obstruction of justice, and criminal mischief, the latter after he tore a clock off the wall while waiting to be interrogated.
Like Ford, he's caused some controversy in the past, as he was arrested last year in connection with hitting an officer.