'I Fell On My Little D***!!!' Toronto Mayor Rob Ford Gets Taken Down on 'SNL'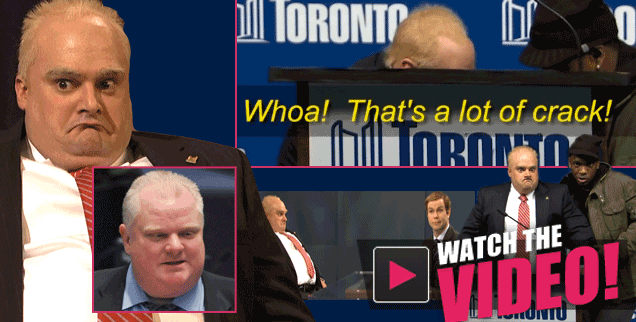 You knew it was coming. Saturday Night Live had a field day with the antics of Toronto's crack-smoking mayor Rob Ford.
With Bobby Moynihan pitch perfect as Ford, the sketch starts with him being interviewed on Canadian television and trying to explain how everything is okay because he's always apologized for his drug and alcohol use and profanity.
One after another of the "mayor's" apology press briefings are shown, each one funnier than the last until Moynihan as Ford accidentally collapses through a podium.
Article continues below advertisement
"I fell on my little d***!!!" he screams. "What are the odds? Like a needle in a haystack!"
Think it can't get any better? You have to see what happens when Ford is then interviewed on 60 Minutes.
This is SNL at its best and you can see it HERE: