Martha Stewart's Divorce Advice For Bethenny Frankel: 'Think Of Him As A Piece Of You Know What'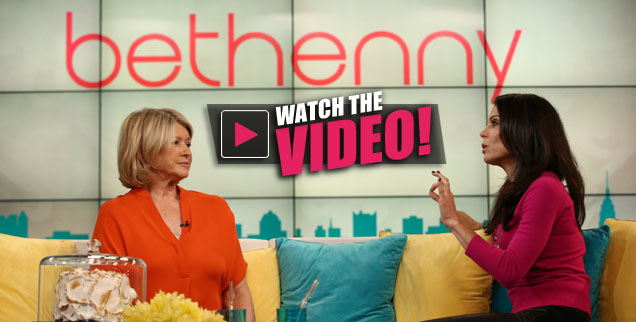 Martha Stewart is known for speaking her mind and she definitely does when she decides to give Bethenny Frankel some advice on divorce.
Appearing on Monday's episode of Frankel's new talk show, Bethenny, Stewart recalled her own 1987 divorce from Andrew Stewart after 26 years of marriage as "a horrible thing to go through.
"Unfortunately, it wasn't a compromise. It was his choice by the way not mine. His choice," Stewart recalled.
Article continues below advertisement
Stewart then turned to Frankel and brought up her host's very bitter and very high-profile split from Jason Hoppy.
"The best thing to do is think of your partner as a piece of you know what, it's over and get on with your life," Stewart blurted out.
As RadarOnline.com has been reporting, Frankel and Hoppy are in an ongoing battle over assets and child custody. Unable to reach any out-of court settlement, they're now likely headed to a potentially embarrassing public trial.