Convicted Felon And Lifestyle Guru Seeks Single Male! Martha Stewart Almost Signed Up For Match.com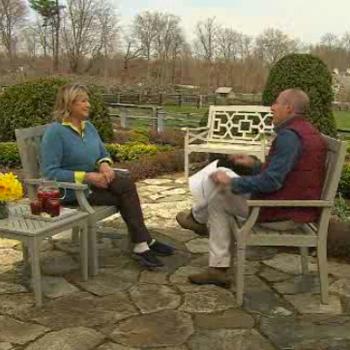 She is one of the richest and most powerful women in media but when it comes to the search for love Martha Stewart is just like the rest of us -- as she revealed she nearly joined one of the most popular dating websites in the world!
The ridiculously rich magazine publisher, lifestyle guru and author appeared on the TODAY show on Friday, where she told Matt Lauer that she nearly joined Match.com after her relationship ended a few years ago – and RadarOnline.com has the details.
Article continues below advertisement
"I had a longtime boyfriend," the 71-year-old explained to Lauer about her romantic life. "That ended a couple of years ago and I haven't found the next Mr. Right.
Lauer then asked Stewart is she likes dating.
"I love it," she admitted, shocking the TODAY host with her response.
"I was even thinking about going on Match.com," she continued, admitting to Lauer that she was going to use her real name instead of an alias.
However, after starting the application process, she got cold feet. (No word if Martha was going to mention her prison stint on her profile or save that for first-date chatter!)
"I tried filling out the application, but I started to laugh halfway down the page. It was impossible."
Visit NBCNews.com for breaking news, world news, and news about the economy